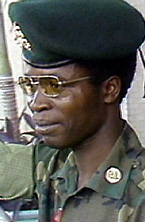 I sure wish I'd had a tape recording rolling the first time Gurmant Grewal phoned me, but then, I took him for a man of his word.
Unforgivable, I know, for a seasoned hack like myself. I was slightly less decrepit in May, 1995 when Grewal rang The Province newspaper, indignant, in high dudgeon, not to say outraged at something I'd written about him.
I bore Grewal no ill will – didn't even know him then. The problem was no one else did. With a provincial election looming and the NDP mired in the polls (Mike Harcourt was still premier, the Glen Clark miracle a year away), everyone and their dog was salivating to get a BC Liberal nomination and ride the gravy train to Victoria. Grewal was among the pack.
But beneath the shiny surface, there was trouble in Liberal-land. I'd received one of those beautiful plain brown envelopes which used to make my day as a reporter and inside was a confidential (oh, that word!) report on the state of the party's election readiness in the suburbs south of the Fraser River. To put it mildly, things were a mess.
But of all the ridings where volunteers were lacking and would-be candidates were bickering, nothing compared to the bizarre situation in Delta North, where BC Liberal party president Rene Masi faced a nomination challenge from the hitherto unknown Grewal.
Aside from the unseemly spectacle of a newcomer to the party taking on the president in a safe seat, there was the problem of the challenger's lack of political experience. The report quoted one Delta North Liberal describing Grewal as so politically green he should "donate five turkeys to the food bank." Unable to track Grewal down, I put this remark in: not out of spite, for I gave him credit for a certain amount of chutzpah for taking on one of the party brass.
Advising a 'green revolution'
The next day, Grewal rang and asked how could I possibly say he was politically inexperienced?
"That doesn't reflect my personality or experience at all,'" complained Grewal.
He had plenty of political experience. I patiently explained that the party staff who wrote the report were, apparently, unaware of this vast experience. What sort of expertise was Grewal referring to?
Well, for a start, I advised Samuel Doe of Liberia, said Grewal.
Sometimes when you're a political reporter in B.C. you believe you've heard it all – that this province couldn't possibly throw anything more weird or wonderful at you (premiers who lived in castles, Gordon and Judi, etc.). But this topped everything. Doe had seized power in Liberia after a bloody coup in 1980 and been murdered in 1990 after an equally bloody civil war.
Picking myself up off the floor and scribbling notes furiously, I asked if Grewal meant the Sam Doe. Yes, yes, Grewal insisted, the Liberian head of state. He had advised Doe on a "green revolution" for Liberia.
Flabbergasted, I asked if he could prove this. Grewal cheerfully offered to send me his resume and with a decent show of hesitation (perhaps a millisecond), I accepted. The newsroom fax machine spat it out moments later. There in black and white, under the heading "Community Involvement," Grewal wrote: "Recommended to and then helped the president of Liberia (Doe) to launch Green Revolution in the country."
Somewhat less controversially, Grewal added he worked briefly for Californian Republican Gov. Pete Wilson's election campaign before coming to Canada. He described in graphic detail the civil war which overthrew Doe.
"The civil war was like Rwanda,'' said Grewal. "I saw starving people dying in the streets."
Flattened first time out
The story, "Wannabe says he's not green," ran in The Province on Wednesday, May 3, 1995 on page A13 and you can look it up if you don't believe me. Grewal would also claim to be "Honorary vice-consul of Liberia in Canada" later in 1995. At no time did he call back saying I'd made an error.
To absolutely no one's surprise, Rene Masi won the nomination in Delta North. When the 1996 election rolled around, Grewal ran against him as a B.C. Reformer and garnered just 755 votes to Masi's 9,305 (Grewal finished fourth in a field of five).
I thought that was the last we'd hear about Grewal. But just a year later, there he was running for the Reform Party of Canada in Surrey-Central during the federal election of 1997.
Nor was I prepared when the Progressive Conservative Party (remember them?) rolled through town and asked for a copy of the Grewal resume so they could have a little fun with the Reform candidate. To my chagrin, I could not find the damned thing anywhere.
"Don't worry," I told the Tory organizer. "Just read my story from 1995 – he can't possibly deny it Besides, he phoned me. It's not as if I could make something that bizarre up."
Flat denials
I was at a campaign stop in Surrey Central a day later when Grewal astonished me by flatly denying he'd advised Doe. Sadly, this time I did have a tape recorder and I quoted him verbatim.
"I have never, ever advised the government," Grewal said. "I have never, ever stated I have been a political adviser to the government." (The Province, Friday, May 2, 1997, page A2 – look it up if you don't believe me).
Since then (in 2000, according to the Globe and Mail), Grewal has gone so far as to tell the Commons "that the newspaper who reported his claim to have been an advisor to Doe got it wrong." Which I find passing odd, since Grewal has never, ever phoned me up to tell me as much.
Which leaves me kicking myself for not having a tape running when Grewal approached me about his political future. At least I can take some solace in the fact I'm not the only one to have made that mistake.
Don Hauka, former veteran reporter for The Province, is the author of McGowan's War: The Birth of Modern British Columbia on the Fraser River Gold Fields, published by New Star Books.