The Tyee's Saturday Lists, Pt. 4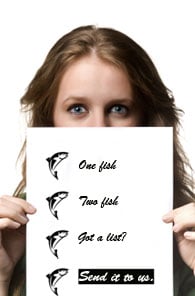 Here's archive four of The Tyee's Saturday lists.
Lists of what? Lists of ways to get acting on huge social movements. Or whatever news and opinion of the day seems listable.
Here's a list:
1. Think of your own list.
2. Write it down.
3. Send it to us, here, subject line LIST.
Because with such great readers comes such great list potential.
In This Series


TYEE LIST #30: It's about common goals, not colonial guilt, says one young Heiltsuk woman.


TYEE LIST #31: Who says nerds don't know how to spin a good yarn?


TYEE LIST #32: The cure is xeriscaping. But it may take you 12 steps to get there.