Making the Connections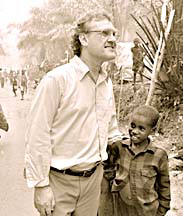 This week long series "Making the Connections Between Canada and Africa" was organized by Chris Tenove and inspired by Stephen Lewis' CBC Massey Lecture series "Race Against Time".
Thank you to Tides Canada Foundation for sponsoring our "Making the Connections" series. Tides Canada is a national public foundation that offers professional giving services to donors who share a concern for social justice and environmental issues - locally, nationally and internationally.