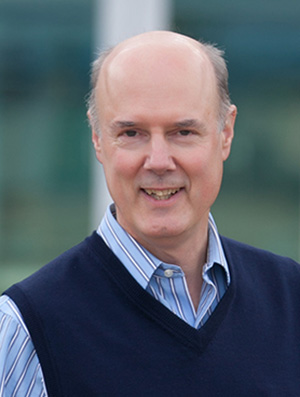 Bill Tieleman believes that a proportional electoral system will allow right-wing extremists to gain political power, and that the current first-past-the-post system is safer. He cites examples to prove his point from countries with significant racist and xenophobic elements — carefully ignoring the fact that a narrow-minded, racist, misogynist and xenophobic anti-environmentalist political leader is wreaking havoc south of the border, having been elected by the very political system Mr. Tieleman favours.
I think a proportional system is better than the first-past-the-post system for many reasons.
First, our province has nothing like the long and embedded history of European racial and cultural intolerance, which stretches back many centuries. In fact, many Europeans have come to this part of the world because they sought to escape narrow prejudicial attitudes, coming to what they called a New World of opportunity and openness. I don't believe there is evidence that violent xenophobic and racist attitudes have much traction in this part of the world.
Second, proportional systems open the door to many people with views that differ from those of the dominant political parties, but not necessarily views that are extremist. The current system, where one single vote can win a seat, forces voters to cast ballots for candidates from parties which they don't really support, simply in hopes of getting some partial fulfilment of their political goals. That's because they know damn well that the party they truly wish to vote for can't win their riding under the current system.
Is the BC Green Party an extremist party? Is the BC Conservative Party an extremist party? Both these parties have many supporters in this province who would rather vote for them than for either the BC NDP or the BC Liberals. They don't, because they know it's a hopeless cause under the current system. It is irrational to characterize them as extremist, and it is illegitimate to exclude them from a modest measure of political power because of paranoia about far-away racism and prejudice.
The real and most problematic (but unstated) aspect of proportional systems for Mr. Tieleman, a long-time NDP supporter, and for his counterpart Norm Letnick of the BC Liberal Party, is that the system will inevitably weaken the stranglehold on power of the two dominant parties in this province.
Third, Mr. Tieleman holds up the New Zealand government, which switched to a proportional system in 1993, as an example of the failure of that system to produce balanced results. But if he had reported in more detail about the outcome of the recent New Zealand election, he would have noted, first of all, that the new prime minister is a young woman, Jacinda Ardern, and a very popular young woman at that. Second, he would've added that her party is aligned with the New Zealand Green party. In Canada, Ms. Ardern could never have become prime minister under our first-past-the-post system, nor could the Green Party of Canada have gained any seats.
In order to become prime minister, Ms. Ardern needed the support of a small, socially conservative party, the New Zealand First party, led by an older male politician who is part Maori. Despite concerns to the contrary, an experienced political observer, Andrew Geddis at the University of Otago — who is very familiar with the Canadian system as well — noted that "the smaller parties got one or two small policy wins that neither knocked the major party off its main track nor have shocked the public and the financial gatekeepers with their extremism."
The reason why the outcome was so balanced was the simple fact that proportional systems bring about more collaboration and consultation than the current B.C. system, with the result that "neither minor party was able to wag the dog of the biggest governing party and the majority of voters got the policies they voted for."
Broad evidence shows that proportional electoral systems encourage diversity, collaboration and compromise.
Finally, and most important of all, proportional systems also reduce the wild policy swings that routinely plague our current system. If anyone doubts this fact, consider the drastic change between the current B.C. coalition government's policies and those of the BC Liberals that preceded them. Most readers will in fact recall that when Christy Clark attempted to co-opt much of the BC NDP policy platform in her last desperate throne speech, it caused widespread shock and derision because it was so diametrically opposed to everything her government had worked for over the previous decade.
I guess the bottom line is that I have more faith in voters in British Columbia than Mr. Tieleman does. And I think giving them a better electoral system — a proportional system where every vote counts — will give those voters a better government.