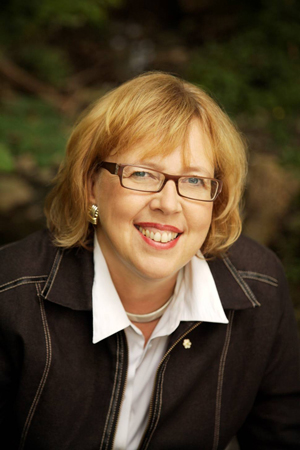 George Ehring is not original in the tired rant that if Greens wanted to stop Harper, we would just go away. The truth is we are the only party committed to cooperation and have repeatedly appealed for cooperation, having been firmly rebuffed by Mulcair's NDP.
Had Greens been elected into the 2006 or 2008 parliament, we would never have stood by -- as both the NDP and Liberals did -- allowing a Conservative minority that made Stephen Harper prime minister. We would have reminded Canadians (including our national media) that we do not elect prime ministers in Canada; we elect members of parliament.
Whichever party or group of parties can best hold the confidence of the House can form government. Stepping back, waiting for the next election when more money is raised to do battle again, and letting Harper become prime minister is something Greens would never do.
It should be obvious that Stephen Harper does not agree with Ehring. In fact, Harper is doing everything possible to shut me out of the debates -- as he tried to do in 2008 and as he succeeded in doing in 2011. Now that the national televised leaders debate consortium of networks -- CBC, Radio Canada, CTV, and Global -- has accepted that the Green Party meets every rule and criteria to be included in the national debate, Harper is boycotting them.
Conservative Party spokesmen say Harper will appear in five smaller debates instead. Of those, Greens are only included in one. Knowing Harper to be a master strategist, if there was any truth in Ehring's thesis, Harper would be pushing Greens forward in debates.
Numbers to calm fears
Ehring's arguments rely on a fallacious, yet surprisingly persuasive, appeal to fear which can be summarized as ''Look what happened last time!''
But second place finishes in a previous election are entirely unreliable as predictors, especially where Green support is strongest.
Look at these results:
Conservative incumbent won last time with 43 per cent of the vote. The Liberal had 39 per cent. And the Green Party had 10 per cent. Ehring would urge, ''Greens should not run here at all!''
Those are the numbers from 2008 in Saanich-Gulf Islands.
2011 results in Saanich-Gulf Islands: I won with 46 per cent of the vote, Conservative Cabinet Minister Gary Lunn 35 per cent, NDP 12 per cent, Liberals 6 per cent. (Note in 2008, NDP candidate dropped out of the race.)
Or this example:
Last time, right-wing BC Liberal incumbent won with 46 per cent, NDP so close with 44 per cent and Greens at 8.9 per cent. (Cue theme music ''Greens should not run here at all!'')
Those were the 2009 results for the BC provincial election in Oak Bay-Gordon Head.
2013: Andrew Weaver and the Green vote 40 per cent. Liberal Cabinet Minister Ida Chong 29 per cent, NDP 28 per cent.
Or this example:
Previous election had Conservative incumbent win with 39 per cent, Liberal close second at 35 per cent. Greens 9.7 per cent.
Those were the 2010 results in the New Brunswick riding of Fredericton-Lincoln where the pro-fracking Conservative energy minister Craig Leonard won.
In 2014 Fredericton South: David Coon, leader of the New Brunswick Green Party won with 30 per cent, Craig Leonard energy minister 26 per cent, Liberal 21 per cent.
Or:
NDP incumbent had 50 per cent, but the Conservatives were SECOND with 23 per cent and the Greens at 11 per cent.
Those were the results in Victoria in 2011 when popular NDP MP Denise Savoie handily held her seat. In the fall 2012 by-election, the NDP loudly claimed that a vote for Green Party candidate law professor Donald Galloway would elect a Conservative -- after all the Conservatives had come in second only a year before.
In 2012 by-election: NDP 37 per cent, Greens a close second at 34 per cent. Conservatives? A distant third at 14 per cent.
And one last example: In 2011, the Green Party won only nine per cent of the vote against an incumbent cabinet minister in Prince Edward Island. In 2015, Green Party leader Peter Bevan Baker defeated that same cabinet minister with 54 per cent of the vote.
Previous results are not useful predictors. In fact, if the entire 2011 federal election is examined, removing all Green candidates and our entire vote does not change the Harper majority.
Greens raise voter turnout
The truth is that the Green Party does not ''split the vote.'' In every one of the above examples, the strong Green race also resulted in very high voter turnout. In 2011, Saanich-Gulf Islands had 75 per cent voter turnout. When Andrew Weaver won his seat, Oak-Bay-Gordon Head had the highest voter turnout in B.C. In New Brunswick, David Coon won in a riding with 70 per cent voter turnout and Peter Bevan Baker's riding had an astonishing 90 per cent voter turnout.
Here's where we really are as Canadians. With 115 days to go until the election, the Conservative vote is shrinking. Key cabinet ministers are not running again. We do not have to vote out of fear or panic. We can think about where we should elect as many Green MPs as possible, knowing our best defence against the risk of Harper forming government in a minority parliament is a Green caucus more committed to Canada than to our own party -- willing to reach out across party lines to ensure that our government reflects how the majority of Canadians voted.
On every poll, it appears a near certainty that the election will produce a minority parliament. In such a parliament, I believe Tom Mulcair will be far more welcoming to my efforts at cooperation. Working together, we can take a two-year minority parliament to a four-year, more stable parliament with a chance to fix all the things Harper has broken, while embarking on a serious job creation effort across Canada through effective and aggressive climate action.
British Columbians will want a lot of Green MPs working with either Trudeau or Mulcair to make sure we are not forced to accept Kinder Morgan and increased bitumen-diluent tanker volumes on our coast. Liberals favour Keystone, Energy East and Kinder Morgan. Mulcair has said he is ''bullish'' on Energy East and has only criticized the process around Kinder Morgan. With an NDP government in Alberta still favouring Kinder Morgan, as much as I would welcome it, I do not think Mulcair will come around to opposing Kinder Morgan. According to Peter O'Neil in the Vancouver Sun, Tom Mulcair ''ridiculed'' my opposition to all dilbit pipelines.
So, before deciding Greens are bad people for wanting to give Canadians an alternative that is positive, pragmatic and committed to a healthy economy and meaningful climate action, think it through. Look at the candidates in your own riding and decide who you think is best equipped to represent you. With candidates like SFU professor and scientist Lynne Quarmby who has put everything on the line to stop Kinder Morgan, running in a new riding with no incumbent, or former national CBC meteorologist Claire Martin running in North Vancouver against incumbent Conservative Andrew Saxton, or First Nations leader Brenda Sayers who led the charge against the Canada-China investment treaty in a riding with no incumbent, North Island Powell-River, ask yourself: what would be the best outcome for Canada -- a parliament with those voices or one without them that is dominated by the nastiness of hyper-partisanship?
Vote for what you want. In riding after riding across Canada, Greens have proven that if you vote (in large numbers) for what you want, you actually get it.