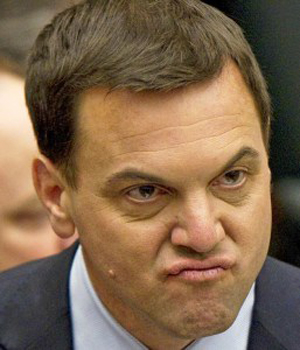 Figure this one out. In Ontario the Liberals had a major scandal, the gas plant fiasco, hanging over them. They carried a huge provincial debt. They faced a major depression in the manufacturing sector. In the campaign's big moment, the televised debate, Liberal leader Kathleen Wynne was clobbered. After 11 years of Liberal rule, many wanted change.
How do you manufacture a majority out of that? That Kathleen Wynne's Liberals did so was not quite as big a shocker as Christy Clark's majority win in British Columbia a year ago. But crazy stuff nonetheless. Though polls said it was supposed to be a tight race, it turned into a banner day for the political centre, for progressives, for activist government.
The province of Quebec went heavily Liberal in its recent election. So in central Canada, the Grits now dominate. At the federal level, the Liberals have been leading in the polls for well over a year. Their leader, Justin Trudeau, was all grins following the Ontario result. He can take heart, though maybe not too much because there is this weird tendency for the province to vote one way provincially and the other way federally. It almost always happens.
Philosophically though, things are trending nicely for the party. Yesterday was another indication that the right-wing agenda is out of favour. Opponents successfully portrayed Conservative leader Tom Hudak as Dr. Scary. He made it easy for them. One of his major promises was to fire 100,000 public servants. It was like, "You are suffering my fellow Ontarions, and I promise to make you suffer some more."
Will Harper tack to centre?
The election might convince Stephen Harper that voters want a more progressive Tory brand. In Ontario voters' sightlines were too many bare-knuckled conservatives. There was Rob Ford, the Toronto mayor with the Louisiana redneck mentality. Stephen Harper's philosophical rigidity and authoritarian tactics have increasingly turned off voters in the province. Hudak should have looked around and said three is too many. But he didn't clue in.
He likely could have won by making the election a referendum on the Liberal performance. The time for a change argument would have resonated. Instead he turned the election into a referendum on himself and his brand of Republican Party politics.
The Liberals smartly kept the focus on him and they did so by stealing from the right-wing campaign and resorting to attack politics. They went negative in a big way while Hudak, surprisingly enough, kept his mudslinging to a minimum. Big mistake. It was yet another campaign that demonstrated that going negative is the winning way.
Kathleen Wynne also had the advantage of coming across as more authentic than Hudak. The lesbian grandmother who succeeded Dalton McGuinty projects a thinking type of politician with an independent mind. "I am so proud to be standing in front of you as the first woman elected in this province," she said in her victory speech. "This is a beautiful, inclusive place to live in, Ontario. And I want us every single day to remember that." It is a province, she said, "where anyone can be the premier."
Her majority was won with only 38 per cent of the vote. It was won with what may turn out to be one of the lowest voter turnouts the province has ever seen. Such was the degree of disillusionment with the choices the voters faced.
Wynne was helped by an NDP campaign that was wishy-washy. The party of the left bought into the idea that it could never make gains if it stayed on the left.
The Conservatives are all the more outraged with the result because instead of campaigning on a platform of fiscal prudence, Wynne went the other way. She promised big-time investments, this despite the burgeoning debt level of the province.
Ontario's boomerang effect
Yet Wynne's victory might make it easier for Harper to paint the Liberals the way he likes to paint them -- as tax and spenders. The prime minister will not be terribly dismayed by the election result. In fact before election day, you could find many federal Tories who were actually hoping that Hudak would lose.
The reason is that it is bad omen for the federal Tories to have a Conservative holding the premiership. One need only look at the record. The province voted Harper federally and Liberal McGuinty provincially. When voting for the hardliner Mike Harris provincially, Ontario opted for Jean Chretien in landslide fashion federally. When Brian Mulroney was in power in Ottawa, the province went with Liberal David Peterson and NDPer Bob Rae. It voted for Bill Davis provincially and Pierre Trudeau federally. Tory John Robarts was premier when Liberal Lester Pearson was prime minister.
So while Liberals in Ontario rejoice at Dr. Scary's defeat, a lot of Conservatives are also pleased with his passing.