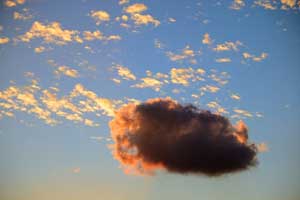 A number of my neighbours regularly attend protests, particularly on matters relating to preserving the environmental integrity of Howe Sound. I applaud them and wish them well. But I have said to them and I say now they are not going to succeed. The reason they're not going to succeed is because of what I'm going to say now.
The system is fixed. There is no opportunity for people to deal with environmental matters until the agreement in principle has already been made. The only time people can complain is at election time some four years after the deed has been done. At that time usually the issues do not include the matters in question. For example, the 2015 federal election will have no issue concerning pipelines, you can bet on that. They will be a done deal and they will not be up for debate.
The frustrating part about this is the politicians tell us that there is a "process" in place. Most frustrating to my constituency is that our Conservative MP John Weston constantly bleats about this "process," though it's nonsense. This so-called "process" is about as fair as a "show trial" in the former Soviet Union.
To seek to question the building of a massive pipeline project itself is out of order. All one can do is offer to the company involved suggestions on how to proceed environmentally. There is no opportunity for a citizen to stand up and say they don't want the project in the first place. This essential ingredient, this basic tenet of democracy, is denied us from the outset.
The only merit of the so-called process in place is that it occupies time. As a matter of fact, this is what industry complains most of and those complaints are echoed by the senior governments -- they're a waste of time. In other words it would be much better if we simply took the company's word for it and let them proceed as they wished from the start.
Where's the media?
As you can tell, I find myself edging towards despair. There seems to be no way we the public can even find out about let alone slow down the enormous assault upon our environment by big business and our bought and paid for government.
There was a time when politicians led the way. For all his faults, Dave Barrett was never loath to let us know what was wrong with onslaughts by raw capitalism. His abiding fault was he could never sort out the pepper from the fly shit -- in addition to sounding the tocsin against marauders, he also did silly things like buy bankrupt towns, buy broke restaurants, and buy chicken factories that were going under.
Back in the days when politicians were leading the fight against environmental degradation, their efforts were reported in the media and reported well. Not only that, the media produced individuals who themselves talked on these matters in no uncertain terms. Since the BC Liberals took power in 2001, I am hard pressed to find columns by the Province's Mike Smyth or the Sun's Vaughn Palmer critical of the environmental policies of the province of British Columbia. Such issues as run of river private power generation, whittling away the Agricultural Land Reserve, fish farms, pipelines, deep-sea tankers in B.C. waters, and horrors planned for Howe Sound may crop up very occasionally in those influential writers' ruminations on political gamesmanship. But I never find a forceful, much less sustained, defence of what is precious and under attack. Then again, such journalism is highly rare from B.C.'s corporate media as a whole.
Democracy?
B.C's corporate media has a huge amount to answer for. They have not only given a free ride to industry and the two senior governments, they are actively encouraging us to believe that what's planned for us is good for us.
Ten days ago in the Vancouver Province we were promised an article on NDP leader John Horgan where he would explain his attitude towards business. Alas, the article didn't do anything of the sort and even contained, for God's sake, nice things about Horgan by president of the Independent Contractors and Businesses Association of B.C. Philip Hochstein, the right winger to end all right wingers.
No one willingly embraces despair. People in my community are very excited about a possible Green candidate for the 2015 election. Many of us think that this man can be elected. I hope so, I will support him.
But the reality is that if elected he'll have very little if any chance against the big parties, money and the media. In the unlikely event we do have a Green MP, what can he do in the Parliament to save us? The answer is nothing. It will be all he can do to get the occasional question in Question Period.
We have an absence of an effective opposition process because we have a government that is dominated by big business and big money. We, the people, are helpless in the face of our "first past the post" system which all but guarantees majority governments elected by 25 per cent of citizens.
I do not by any means suggest that all development is bad. I don't even suggest that the majority of development is bad. What I do say is that when you have unrestricted developments you have an evil situation. Any proposition that is good enough to fulfill is good enough to stand the open air of criticism. This is what our system is supposed to be all about.
At the risk of being repetitive, it is the duty of the opposition to oppose. This is not just to have fractions of people in our midst but to have the opportunity of learning both the good and bad, about what is proposed.
Cheer up, you say?
Yes, I'm pretty gloomy. My age is such that I no longer can consider some of the kinds of protesting I would like to do. When I look at what's happening to my beautiful province and what I'm going to leave my children and grandchildren and indeed my great-grandchild, it appals me. I simply can't believe these things are happening without colossal public resistance.
When, however, you analyze as I have tried to do, you can see that under our system the public has got little chance. I can't but feel that we are simply overwhelmed by the hundreds of millions spent by big corporations on public relations and political donations. It seems to me that the fix is in and no political party with a chance to govern has any intention of doing anything about it.
Do a gloomy old man a favour, please. Please leave a comment below telling me where you see glimmers of hope that we can turn this around and place power in the hands of the people where it belongs.