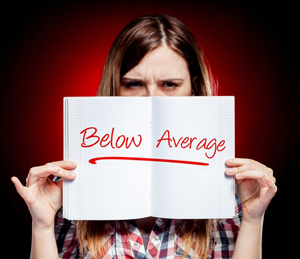 The federal government wants to double the number of international students in Canadian schools by 2022, raising the total to 455,000 yearly. That's an ambitious goal, but not one the government is likely to achieve -- least of all given the slipshod way it's proposing it.
The consequences of failure are likely to be felt by every Canadian student, in the form of overcrowded classes and overworked faculty. Failure would also give Canada an international reputation as a country that promises more than it can deliver.
In mid-January, the Ministry of Foreign Affairs, Trade and Development Canada published "Canada's International Education Strategy: Harnessing our knowledge advantage to drive innovation and prosperity." You can download a copy and read it in a few minutes -- it's little more than a repackaging of ideas first published in August and discussed in The Tyee in September.
The problem with last year's version persists: while the authors of the strategy are respected academics and business leaders, they offer nothing in the way of practical measures that would ensure achieving their goals. A corporate approach cripples it from the start.
For example, the strategy calls for "Branding Canada to Maximize Success":
"Across the 'brand spectrum,' Canada's brand is one of the most trusted in the world. From economic performance and leadership on the world stage, to expertise and know-how across key economic sectors, from safe, clean and vibrant communities to a highly skilled and multicultural workforce, Canada is known as a reliable partner. When it comes to international education, Canada is highly respected as a destination of choice."
Assuming for the sake of argument that it's OK to commodify education and treat Canada itself as a "brand," we might consider whether Canadian education's brand is Apple or BlackBerry.
Economic performance? We muddle along, saved by the Liberal Chretien government's 1990s refusal to allow our banks to merge and play with the big boys who would soon cause the 2008 economic collapse. But we live or die by resource prices -- not by our skills in the knowledge economy.
Leadership on the world stage? We get Dinosaur awards at every environmental and climate change conference. Stephen Harper has made us Israel's best friend forever, so we're not leading millions of Muslim students -- from Nigeria to Indonesia -- anywhere they might want to go.
Expertise and know-how across key economic sectors? Like transporting Bakken oil through Quebec?
Safe, clean, vibrant communities? Fortunately, Lac Megantic has no campuses catering to foreign students. But remember foreign student Ji Won Park, randomly attacked over 10 years ago and confined to a wheelchair with severe brain damage as a result.
She wasn't the only foreign student put at risk here. And a UBC study in 2010 found Asian students (who generate $60 million yearly for the B.C. homestay economy) are vulnerable to sexual abuse and exploitation, not to mention drug use and murder.
Destination of choice? We're way ahead of Somalia and North Korea, but a long way behind France and Britain.
Telling Tories what they want to hear
So we're not as positively branded as Ottawa would like us to be, and the strategy should have said so instead of telling the federal government what it wanted to hear.
When we look at the strategy's specific "performance measurements," we find noble goals with no idea how to achieve or sustain them.
For example: "Double the number of international students in Canada by 2022 (from the level of 2011)." This means raising the number from 239,000 in 2011 to over 455,000 students -- about the population of London, Ontario. It also means doubling the burden on provincial education systems, since they'll have to find money to educate all those newcomers.
Where will they live? Few post-secondaries can afford to build new student residences, and the number of households willing and qualified to take in students is unknown.
How will they live? The report promises that 455,000 international students will "create at least 86,500 net new jobs for a total of 173,100 new jobs in Canada sustained by international education," while those students spend over $16.1 billion.
How many of those jobs will be for the international students themselves, and how many of those jobs will above the level of temporary foreign workers flipping burgers in Fort McMurray? The report proposes $13 million in scholarships, equivalent to an average of $28.88 per student. Good luck with that inducement.
How will we recruit enough instructors and staff to teach 455,000 students in our already overcrowded schools? Who will pay for the new classrooms, labs, and faculty offices to house those students and their teachers?
Another goal: "Increase the number of international students choosing to remain in Canada as permanent residents after graduation." This is a no-brainer: plenty of countries already headhunt skilled professionals, and even The Tyee has pointed this out as a way to improve the productivity of our workforce over the long term.
But it involves moving graduates from university to paid employment as professionals, not as burger-flippers. We have too many underemployed Canadian-born grads still living with their parents to offer such a guarantee to smart young Koreans or Chinese.
Good strategy for bureaucrats
Most of the strategy's other proposals offer little but the promise of steady work and paid travel for government bureaucrats, post-secondary administrators, and consultants:
Promote an increased number of international partnerships between Canadian institutions and their international counterparts.
Build strategic partnerships with key countries.
Develop an enhanced marketing and branding plan to better resonate in priority markets.
Develop an enhanced plan, and you will spend untold pleasant weekends in five-star hotels at some destination of choice, schmoozing with your fellow plan-enhancers and resonating with priority markets before flying home in first class to prepare for the next weekend. Whether your enhanced plan actually gets smart kids in Seoul or Shanghai to show up at the University of Guelph or Capilano University is beside the point.
National education policy? What's that?
We can lay many of our education sorrows at the feet of the Fathers of Confederation. In an age with poor transportation and communications, they left schools in the charge of the provinces. Therefore, we have no national education policy -- just provincial systems designed for provincial benefit.
That puts us at a serious disadvantage, not just against the anglophone countries, but against those where English is already the working language for knowledge-economy workers. Stop anyone at random on the street in Stockholm or Copenhagen with a question in English, and you'll get a fluent reply.
Such countries are also competing with us for international students -- in Finland, tuition is free for everyone including foreigners, and at least one Finnish university is offering an MBA program taught in English. It's just one of hundreds of English-language post-secondary programs in Finland.
The Scandinavians aren't just nice people; they're headhunting too. If we can't match their tuition bargains and employment opportunities, too bad for us.
But where Canadians have come to see education as a means for our kids to get ahead of their classmates, the Scandinavians, living in small countries surrounded by big countries, can't afford the luxury of cutting any kid's throat to advance some other kid. There, each country needs all the trained, ambitious graduates it can produce, so it can compete against others. That's why Sweden worries about attracting more foreign students.
That's also why Finland, a social democracy with the population of B.C., is the third most competitive country in the world, behind only Switzerland and Singapore. (Canada ranks 14th.)
If we can ever manage to see our real wealth in our kids' brains instead of our bitumen and lumber and mines, we might be able to fight our way up the rankings. International students, by definition, are really smart and highly motivated. With the right incentives, they'd swarm in and happily settle down.
But they and their equally smart parents will recognize a scam when they see it, and Ottawa's present plan is no more than that -- a desire to part foreigners from their cash without really offering anything valid in exchange.
At that point the Canadian brand will be a true disaster, and it'll take decades to restore it.