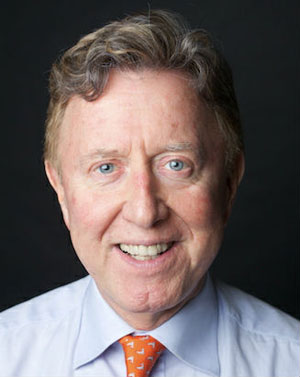 British Columbia's New Democratic Party is, with good reason, reeling from its recent election defeat at the hands of Christy Clark's Liberals. We expected to win and win big. Instead, the Liberals actually increased their number of seats in the Legislature, despite multiple albatrosses around their necks such as the broken HST promise, the BC Rail scandal and the questionable approach to multicultural politics reaching right into the premier's office.
As it turned out, the election was over shortly after the polls closed. NDP members were in a state of shock. The elected members were dejected. A few commentators wrote that maybe the NDP was finished as a party.
Forced to reflect, NDP members and supporters are starting to own up to their mistakes. Eventually, they will conclude that we defeated ourselves. Yes, Christy Clark fought a great campaign. But, in the end, we literally gave her the victory.
We chose outsiders as campaign managers such as Brian Topp, who had just come from his own weak federal leadership bid. Topp ran a classic federal campaign for Jack Layton, and this was ill-suited for the rough and tumble, unique world of B.C. politics. Whatever else you might think of their foibles, it must be admitted that a Glen Clark or a Dave Barrett knows a thing or two about how to enter an electoral fight in this province. They would have understood the need to nail the sitting government on every available front.
But the NDP's approach was reminiscent of the Maple Leafs in their last period in the playoffs this past spring, in which they chose just to coast and hope for the best. Coincidentally, on television in B.C. that period was full of Liberal attack ads. Who could ever forget the weather-vane commercial?
And Adrian Dix, an intelligent leader who had worked tirelessly to regenerate the party, played right into that strategy with his curious flip-flop on the Kinder Morgan pipeline proposal. He inexplicably gave away political currency without consulting key people in the party.
It must also be said that the NDP, as part of its laid-back strategy, offered a pretty tepid policy platform. One step at a time, the campaign slogan said, doing what? More skills training!
I believe that this particular election was an exception to the political maxim -- established by Kim Campbell, no less -- that an election is not the time to be discussing important policies. Instead, the people of British Columbia wanted real change that went beyond personality politics. We simply did not deliver. And don't forget what happened to Ms. Campbell.
The good news
Recently, in The Globe and Mail, Gary Mason asked, "Who is the NDP? Does it stick to its roots and continue to be a party of organized labour? Or does it try to imagine itself entirely as a modern centre-left alternative that has a 21st century jobs plan that beats the one the province's free enterprise coalition is offering?"
These are powerful questions. But Mason needs to remind himself that in the election the Liberals got away with using the mantra of a neoliberalism long ago discredited by 30 years of detailed evidence here and around the world. For example, where is the verifiable proof in B.C. that lower taxes, deregulation and budget slashing have actually been the primary reason for the economic growth of recent decades? It does not exist. So why then is more of the same the answer to the current malaise?
Of course, the NDP did not have any fresh, feasible alternatives of its own. The good news is that within the ranks there are a number of experienced thinkers and doers with access to decades of carefully collected evidence to work with, telling them what does and does not work in terms of economic and social policy. The NDP needs to reach out to these people notwithstanding any objections from the current party insiders.
The role of government in the economy needs to be re-asserted. After the 2008 economic meltdown and the ongoing doldrums, it should not have been difficult to convince people of that. The NDP needs to produce a strong comprehensive social democratic policy.
Then the NDP must boil this down into three or four talking points that actually mean something to the voters. With this as a solid base, we can then vigorously fight back and steel ourselves for an aggressive election campaign four years from now.
If Adrian Dix decides to step down as leader at its convention in November, the party should choose a respected interim leader who does not intend to run for the leadership. Bruce Ralston comes to mind if he has no aspirations. Then, in 2015, the BC NDP should run a wide-open leadership race looking to a new generation of candidates.
The bad news: we lost the election. The good news: we did it to ourselves, which means we're not dead, and we can change and rebuild.