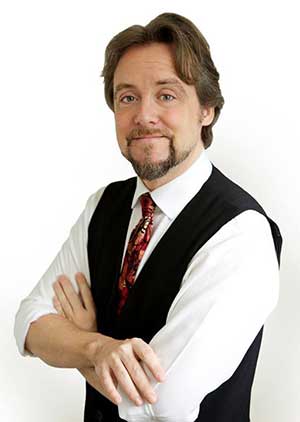 In marketing, it's understood that your brand isn't what you say it is -- it's what your customers say it is. And in their ten second span alone in the voting booth, the people of British Columbia said a lot about the brand of the provincial NDP.
In May, we came face-to-face with an uncomfortable truth: many mainstream voters seemingly cannot bring themselves to vote for the BC NDP, no matter how dissatisfied they might be with the incumbents or how much they might agree with our ideas.
I would argue that this is largely due to the brand perception that our political opponents created around the BC NDP, one that has had years to take root and one that we have not done much to refute.
Because of this, the BC Liberals felt they still had a puncher's chance when they lurched into April well behind in the polls. Based on the brand of the BC NDP -- one that they helped establish in the public's mind -- they knew exactly where to hit us. They kept pressing their advantage; we refused to counter. They didn't let up and it turned into a devastating knockout.
Following such a loss, change is inevitable. No one questions this. But it seems that much of the change being talked about starts and ends with the position of party leader.
This concerns me. Once we undertake what will be a protracted leadership contest, the party will expend a vast amount of energy. At the end of that process, will we still have the interest and momentum to deeply examine other areas where the BC NDP needs an upgrade? Or will we simply conclude that the mission has been accomplished and that we are now ready for 2017?
A new start for the New Democrats
I doubt that a leadership campaign -- by itself -- will do much to change the general public's perception of our party. Barring the emergence of a Justin Trudeau-type, the old brand will still resonate and could very easily lead to the same kind of electoral outcome.
Interestingly, it turns out this concern is also on the minds of many rank-and-file members of the BC NDP. Since the May election I have talked to or been approached by a surprisingly wide range of people who believe it is time to fundamentally re-examine who we are as a party, something they did not feel necessary after the electoral loss in 2009.
Right now, many believe that "change for the better" is an idea we need to apply to ourselves. So if we're going to re-imagine the BC NDP as a 21st century social democratic party, where do we start?
1. Be openly open to new ideas
Social media is pervasive, accessible and inexpensive, giving us a number of platforms through which we can explore a wide range of ideas. We should do so, openly.
We might be surprised at the issues about which our members are both concerned and knowledgeable. Genetically modified foods, temporary foreign workers, skyrocketing student debt and data privacy would all figure into the mix. And these are all subjects where the BC NDP should have an active opinion: after all, on a daily basis, Facebook touches far more people's lives in British Columbia than any pipeline.
2. Allies are as important as members
Problematically, our membership base has been described as "old and aging," and that isn't likely to change any time soon. Hence the importance of recruiting allies; groups that would not consider party membership but might be tightly aligned with specific goals.
We saw this in the May election with the Save B.C. Film movement. Thanks to direct advocacy and relatively swift policy development, the BC NDP was able to forge an alliance with many in the film and television industry (and, to a certain extent, the gaming industry). Not only did this give the party a new angle on a relevant economic issue, our engagement absolutely translated to votes in key ridings like Vancouver-Fairview.
There are many other groups that could be similarly embraced between now and the next election. And while they may not be as directly beneficial to the party as a flood of new members, these allies build a bigger tent, generate fresh energy and offer relevant new perspectives. The federal Liberals have moved in this direction with their "supporter" class of members and have gotten promising early results. It is a practice we should emulate.
3. Understand what makes data relevant
There is another little-discussed reason the federal Liberals are so pleased with their new class of supporters: it gives them access to a wider range of voter data. The insights gleaned from this information will doubtlessly underpin the tactics of their next election campaign.
Such information forms the basis of a "moneyball" approach to political campaigning. Using these techniques, the BC NDP could develop a much better understanding of which tactics would produce wins under specific sets of circumstances. Right now, we are sitting on a wealth of information from the May election. It's time to start crunching those numbers.
4. Update fundraising techniques
Although the BC NDP did better than ever when it came to corporate fundraising in this election cycle, we tested the goodwill of our membership through an ongoing campaign of repeated phone and email solicitations. As a result, we now risk a capital strike of sorts by our most reliable donors.
Moving forward, we need to diversify this approach. Techniques like online micro-donations (through tools like Kickstarter or Indiegogo) are part of the new frontier. The NDP campaign here in False Creek worked with IndieGala on such an initiative, with surprisingly good results.
5. Redefine voter engagement mechanisms
For the most part -- much as we would like to believe otherwise -- voters don't really focus on election issues until the home stretch. At that moment of engagement, brand perception really counts.
But if the BC NDP has worked through the four points outlined above, we should have large clusters of new supporters and members that have helped define our new brand. They will be ready to be activated.
This activation can come in a number of forms, but one that worked well on my campaign was the "votemob" organized for people in video game studios. Working with private sector stakeholders, we spread the word via social media that the industry should come together at the same place, at the same time, to vote. We picked the Roundhouse on a Friday afternoon and crossed our fingers.
On that day, hundreds of people in their 20s and 30s filled the courtyard and waited for well over an hour to vote, many of them for the first time. Given that voter participation continues to dwindle, it's hard to overstate the importance of that moment. Obviously, it didn't produce a win for my campaign but it's a very promising indication that such tactics could be a big part of our collective future as a party.
And that last point is perhaps the most important: what is our collective future?
Will simply changing our leader get us there? I don't believe so.
If we aspire to be more than a party of opposition, then we need to do more than just furrow our brows at the failings of the 2013 campaign. We should instead spend our time and energy building a radically updated social democratic brand, one that will resonate across the broadest possible spectrum of like-minded voters in 2017.