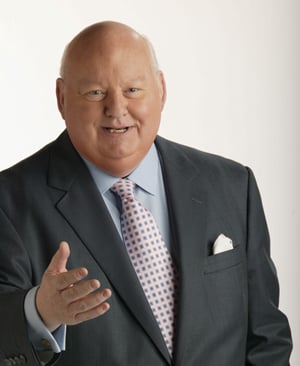 It's been a tough month for Whitey. Not so much regular Whitey, but certainly for Extra Whitey. As represented by Mike Duffy and Rob Ford, Extra Whitey has really been taking it on the double chin. Why is it always the whitest amongst us who suffer?
Perhaps it's because, based on these examples, Extra Whitey seems to feel even more entitled than regular Whitey. Duffy in particular really shines in the entitlement area. With a veritable F5 tornado of bogus expense claims swirling around him, Senator Duffy issued a statement proclaiming: "[My] actions regarding expenses do not merit criticism."
That is some mighty impressive savoir faire. It summons visions of a young Mike Duffy years ago, facing down an angry parent. "It's true, Mother, that your favourite vase is broken. The cat is wearing a bubblegum hairdo, and your once-white rug now resembles a Jackson Pollock. And yet, Mother, I feel that my actions do not merit criticism. By the way, Mother dear, would you say that this home constitutes our primary residence? I'm asking for a friend."
Do me a Duffy, pal?
Among the latest Duffy revelations: He claimed Ottawa per diem expenses on a day when his presence in Prince Edward Island was strongly suggested by his participation in a CBC Radio election panel located there. Here though Duffy can cite the example set by a previous media giant. It was the legendary Wolfman Jack who, when asked by young Richard Dreyfuss in the movie American Graffiti how he could be in two places at once, replied: "The Wolfman is everywhere." So too it seems for Duffy. And being everywhere at once must take a lot of money.
Duffy might have taken a page from the Ford playbook and filmed himself smoking crack; that way he could have raised enough money to pay for his expenses himself, rather than relying on Nigel Wright.
Still, it's nice to have friends in times of need and everyone could use a pal like the Prime Minister's Wright-hand man, who cut Duffy a check for about $90,000 to cover his obligations to the government (an amount of money my friend Colin Corneau has suggested will henceforth be known as "one Duffy.")
At the very least Duffy and Wright have set a fine example for the rest of the country. A PEI radio station picked up on this positive angle by offering to "do a Duffy" for deserving listeners by paying off a debt, no questions asked. The radio station put a cap of twenty bucks on it though. We can't all have Nigel Wright for a buddy. In fact Wright may emerge from this scandal as the most popular disgraced bureaucrat in Canadian history. Who wouldn't want his number on their contact list?
Growing fat on the public teat
There are always positive angles to these scandals if you look. In the case of the Ford story, consider the coverage Toronto has received in worldwide media. The city has not had this kind of global brand awareness since the 2003 SARS crisis.
With Duffy though, the silver linings have mostly been found in his expense claims. Which is why the two stories tend to inspire rather different reactions. With Rob Ford it's mostly that morbid train-wreck fascination, wondering what could possibly come next (least popular guess so far: sex tape). But Duffy's transgressions, and in particular his blithe reaction to them, tap into a different vein of outrage entirely.
It may be wrong to factor in Duffy's personal appearance when discussing his transgressions. But it's almost unavoidable. His plump, pink, serene aspect makes him look like nothing so much as a giant baby who has grown fat suckling at the public teat, and his evident lack of remorse reinforces the impression. That's completely unfair, of course. Chalk it up as just one more way Extra Whitey has been made to suffer lately.
My old friend Tom Korski, an Ottawa-based journalist, once told me he reserved a special contempt for journalists who decide to get into politics. In Tom's view, those who had observed the process up close—had seen the sausage being made -- and still wanted in, were immediately rendered morally suspect.
Watching former journalist Duffy flee accountability has been particularly depressing. Some people, it seems, are drawn to careers that naturally suit them. Others simply adopt the culture of their chosen profession out of convenience, readily adapting to new standards when circumstances change. Mike Duffy, one-time journalist, is now the most venal of Ottawa parasites. Let those poor media hacks complain all they want. Mike Duffy 2.0 does not merit criticism.