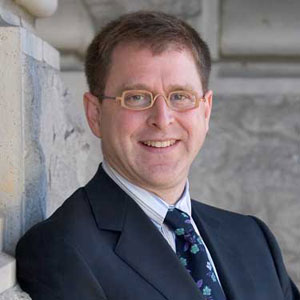 "Only actions give life strength; only moderation gives it charm." -- Jean Paul Richter, 1763-1825
The B.C. New Democratic Party convention last weekend was a public display intended to show voters it's ready to govern moderately and wisely, but another earlier event was actually the more important signal.
That took place Nov. 9, when 650 people attend a $395 per person dinner at the Hotel Vancouver -- making it the party's most successful fundraiser ever.
But who was there to hear NDP leader Adrian Dix speak was more important than the fact that the event grossed over a quarter-million dollars.
It was informally billed as a business outreach event -- and it was, with company executives, lobbyists and advisors connected with the B.C. Liberals in strong attendance. [There were no media invited to the event -- but I was there.]
Among those spotted: Mark Jiles, business partner of B.C. Liberal top operative Patrick Kinsella at the Progressive Group; Mark Reder, a senior vice president at Fleishman-Hillard Canada and a former B.C. Liberal constituency president; and Byng Giraud, Imperial Metals vice president and part of B.C. Liberal Education Minister George Abbott's past leadership campaign.
Surprising twist
Dix gave the crowd a surprising message -- the party had gone too far in the 1990s under premiers Mike Harcourt and Glen Clark when it introduced hundreds of new acts -- "too much legislation" he said.
His administration, Dix said, would tell voters what it planned to do before the election and how it would pay for it.
Dix added one additional qualification: "I don't deliver different messages to business and labour."
Dix, whose NDP leadership bid I supported, further contradicted some of his early critics -- who saw him as too dogmatically left wing -- by stating: "Government cannot solve all the problems in B.C."
NDP delegates would hear a similar message last Saturday: don't expect an overly activist government.
Economy first
Nonetheless, Dix brought the crowd to its feet by promising "we'll do bold things" but would also be strategic.
Then he said he'd fix the party's major failing when it lost the 2009 election.
"Making the economy the primary issue in the next election is what we're going to do," Dix said.
But lest anyone think Dix, who was Clark's chief of staff in the mid 1990s, was solely appealing for big business votes, he added this.
"We're going to roll back the corporate income tax rate connected to the carbon tax to 2008 levels so we will have money to invest in issues of public transit, retrofitting of public buildings, in supporting rural communities and in fighting inequality," Dix said.
And while most were impressed that Dix delivered his more than hour-long speech entirely without notes, it seemed to go unnoticed that he never once mentioned Premier Christy Clark by name. Nor did he do so at the high-priced fundraising dinner.
Depth, and a dig
Whether by accident or more likely by design, Dix is contrasting his encyclopedic grasp of a wide range of issues with former talk show host Clark's decidedly skimpy depth on public policy.
Dix only came close to referring to Clark's name once, when he jokingly told the 600 delegates that: "Our movement is not about the leader, we're not renaming this the B.C. Adrian Party any time soon." That jibe, of course, aimed at the B.C. Liberal Party's new logo, which features "Christy" in bigger type than "Liberal".
Dix is betting that substance will beat style, especially in what is now a long campaign until the May 2013 fixed-date election.
Balanced populism
What else Dix is doing is clear: building a carefully crafted message that balances the public's desire for populist change after 10 years of corporate government with an understanding that alienating business is not an easy road to victory.
Dix also knows that the more polling indicates an NDP election victory in 2013, the more he needs to both dampen high party expectations and reassure business that an NDP government won't damage an increasingly frail B.C. economy.
It's a difficult tightrope for any social democratic party leader to walk at the best of times. Now, with the United States still in economic trouble and several European states tottering towards potential financial disaster, it's an even more perilous balancing act.
And Dix knows better than anyone that when it comes to an NDP government in British Columbia, you are always working at great heights without a net.