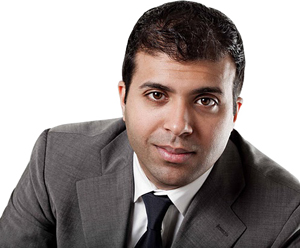 Sometime between 2005 and today, Stephen Harper made a decision: Canada didn't need to be a global player in the world of diplomacy.
This decision has been reflected in Canada's trade, aid and foreign relations strategies. But it fails to take into account that the impact is not just a short-term raising of the global eyebrow. Rather, it has had a long-term impact on Canada's global credibility, on our trade relations, and how seriously we are taken in parts of the world where we have economic interests.
The mistakes are well known, but the impact of these mistakes is far greater and has a far more profound impact than Harper will admit. Bureaucrats secretly complain that our diminishing international relevance has made us the laughingstock at summits, in trade negotiations and in post-disaster collaboration. It's not just because we don't want to contribute -- but because we show up at global events and act as if we matter more than ever.
In the words of the secretary general of Amnesty International, Salil Shetty, "The world has always looked to leadership from Canada and it has benefitted from Canada's strong position on human rights... That leadership however seems to have disappeared from the world stage."
Why?
First, Harper moved Canada away from its balanced, principled position as an honest broker in the Middle East, trusted by Arabs and Jews alike, to taking a decidedly pro-Israel stance on the Arab-Israeli conflict. The United States, Israel's staunchest ally, has a far more nuanced position on the conflict than we do. No one argues that Israel must be able to exist in safety and security. But to deny that Palestinians also be allowed a viable state is entirely out of step with reality. Recently, when U.S. President Obama suggested that the negotiations on a permanent Palestinian State begin with the pre-1967 borders, the E.U., Russia, the British and many others expressed support for this as a starting point. Not Canada.
Harper's view of the Middle East is so narrow that his support for the Arab pro-democracy movements this year reflected first a concern that this newfound desire for freedom would impact Israel -- and not for the fact that for the first time in generations, Arabs were ready to throw out their despotic leaders.
Indeed, as this week's G8 summit proved, Harper is unwilling to invest a single penny to help these Arab countries while other G8 members have willingly made smart investments in the name of global stability.
Losing more credibility
Secondly, at a time where more and more Canadian corporations are investing in Africa, Harper has systematically reduced Canada's aid programs and diplomatic efforts in that continent. This is irresponsible from a humanitarian perspective, but more than that, it is short-sighted from a trade and investment perspective.
Canadian companies are competing with Indian, Chinese and European interests for mineral and other rights in Africa. Yet our government refuses to acknowledge the effect that good aid and development policy can have in helping these companies, which in turn bring revenues back to Canada.
Harper's government has opposed U.N. attempts to declare asbestos a dangerous substance -- and while it is considered unsafe for use by Canadians, Harper is actively promoting exports to poorer countries. Because of the Conservative government's ideological approach to aid, Harper's own cause célèbre -- maternal and child health -- has been compromised because many of the organizations carrying out work in this area also provide safe abortions -- something Harper opposes.
Ignorant ministers, overworked diplomats
Third, Harper has reduced the size of our foreign service and our development agency. He has appointed ministers to these portfolios with little or no understanding of the complexity of geopolitical pressures and conflicts. Our diplomats are overworked and under-resourced. They face an ongoing struggle to be heard by the government they serve. Meanwhile, we are taken less and less seriously by others.
The proof? Omar Khadr, remains the only Western prisoner at Guantanamo Bay. Pavel Kulisek, an innocent Canadian, rots in a Mexican prison, with no trial, no evidence against him and no government push to bring him home. And in Libya, when Canadians needed to be evacuated, they had to be helped by others, because our government came up lame.
Now, to represent us in the world of international diplomacy, Harper has appointed a minister not known for nuance, compromise or non-partisanship. John Baird may serve well as a house leader responsible for beating others into submission, but on the international stage, his reputation of being uncompromising and arrogant will do little to advance Canada's objectives overseas.
Finally, it boils down to relevance: is Canada's role in the world important enough to Harper that he will treat it as a priority? Can Canada be relevant on the global stage with a total lack of refinement and sophistication at the ministerial level, and where our career diplomats are forced to carry a message rather than to build consensus?
The answer to the first, at least on the surface, appears to be no. This is because Harper has quite quickly figured out that there is no short-term gain in doing the right thing internationally.
Out of step with events
The proof? Harper suffered few consequences when we lost the vote for the Security Council seat -- a reflection of our diminished international reputation. He has faced little criticism from Canadians or the media for being totally out of step with historic events around the world.
So the question of Canada's relevance internationally will hinge upon how quickly the Conservative government realizes that its narrow world-view has long-term economic consequences. This affects our ability to influence decisions that may affect our security and prosperity. Our loss of a UN Security Council seat late last year is just the beginning.
George W. Bush's foreign policy agenda had consequences for the United States that should not be lost on Harper. At a time when Barack Obama has inspired millions internationally to cooperate, build bridges and work together, Canada is beginning to stand uncomfortably alone. We are unable to realize the true value of multilateralism and of being an engaged global citizen.
The U.S., with its considerable economic prowess and its military force may have been able to survive this type of miscalculation under Bush. We may not have that luxury -- and Harper must realize this before it's too late to recover.