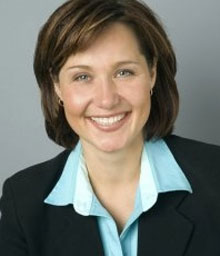 "Glib, off-the-cuff comments might make for good ratings on a talk show, but if you want to be leader of our party and premier of our province you have to know that your words have power." -- BC Liberal MLA Kevin Falcon on Christy Clark, Feb. 1, 2001
The Vancouver-Point Grey by-election Wednesday is about far more than whether BC Liberal Premier Christy Clark wins a seat in the Legislature.
Rather, it's the first chance for any B.C. voters to determine whether Clark's flaws of character, policy and record should be punished or rewarded.
It's a choice all British Columbians will likely soon get in a provincial election this fall when Clark faces new NDP leader Adrian Dix and new BC Conservative leader John Cummins.
The by-election match-up of Clark against New Democrat David Eby is a classic for contrast.
Eby is a young lawyer with an admirable record of standing up for human rights and democratic freedoms as the executive director of the BC Civil Liberties Association and Pivot Legal Society before that.
Christy Clark, on the other hand, violated the Canadian Charter of Rights and Freedoms when she was education minister in ex-premier Gordon Campbell's cabinet. The B.C. Supreme Court recently ruled her legislation banning the B.C. Teachers' Federation from negotiating class sizes and composition was illegal.
And of course, Clark never had to testify in B.C. Supreme Court about what she may have known or not known of the $1 billion privatization of B.C. Rail in the trial of former BC Liberal ministerial aides David Basi and Bob Virk.
A surprise guilty plea ended the trial before Clark could be called to testify, but after the BC Liberal government signed off on paying $6 million in legal fees for Basi and Virk, despite their lack of innocence.
Oil tankers and mining toxins
On the environment, Eby would protect B.C.'s coastline from oil tanker traffic.
But Clark's position: "We've got [oil] tankers going up and down the St. Lawrence [river] for heaven's sake... I don't know why we'd ban them off the west coast."
And Clark's top priority federal government issue? Reversing a decision that the Prosperity Mine in northern B.C. could not proceed because even Prime Minister Stephen Harper's government said it was too environmentally devastating.
Then there are cosmetic pesticides. Clark surprisingly agreed with Dix's proposal last week to ban them -- surprising because her top leadership campaign advisor Gwyn Morgan says the idea is "junk science."
Morgan even disagrees with the Canadian Cancer Society's support for a ban, saying: "The medical evidence is scant."
Has Clark decided to support Dix because she thinks Morgan is wrong -- or because it's politically expedient?
Division or unity?
When it comes to building a team that crosses traditional divides, Eby has gained support from former politicians of different stripes -- like Eleanor Gregory, an ex-BC Liberal constituency president and former Non-Partisan Association Vancouver school trustee.
And Eby's campaign was boosted by NDP MLAs Mike Farnworth, Jenny Kwan, Shane Simpson -- who didn't back Dix's leadership bid -- canvassing with Dix to help defeat Clark.
By comparison, Clark could only convince one unknown backbench MLA to support her leadership campaign and there has been no significant presence of former leadership candidates Falcon, George Abbott or Mike de Jong in Vancouver-Point Grey.
Clark campaigns in a glaring spotlight but totally alone.
And rumours fly that Clark is busy purging BC Liberal MLAs who backed other leadership candidates. That explains West Vancouver-Capilano MLA Ralph Sultan's odd letter saying he is going to run for another term when there is no election in sight.
North Shore News columnist Trevor Lautens recently wrote that Sultan and West Vancouver -- Sea to Sky MLA Joan McIntyre may be pushed out by Clark's supporters and replaced by former BC CTV News anchor Pamela Martin -- Clark's campaign membership chair -- and Pamela Goldsmith-Jones, West Vancouver's mayor.
Other reports indicate more dissension in BC Liberal ranks, with Clark targeting MLAs and staff who didn't salute her leadership flag for an early pre-election exit.
Ducking debates
Then there's this little thing called democracy.
Clark claims she is "changing" the style of the BC Liberal government and doing things "differently" -- but her cowardly avoidance of all-candidates' debates -- even one organized by parents at Bayview Community School -- is identical to Gordon Campbell's disdain for citizen engagement.
Some media columnists have said Clark the former CKNW radio talk show host would never have tolerated a politician dodging debates.
"Now she has become what she despised," The Province's Mike Smyth wrote after he couldn't convince Clark to participate even in a debate on her old CKNW show, which he now hosts.
But I think otherwise -- because Clark was always a politician who only used her radio show to build profile for her inevitable run for premier -- Clark was no Jack Webster in the making.
Vancouver-Point Grey voters will have their say Wednesday. And Clark's sorry record makes the choice very clear.