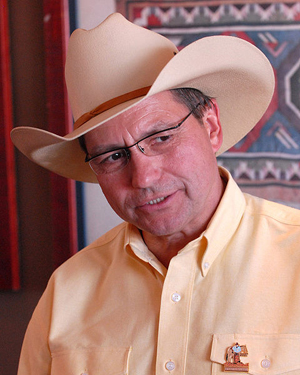 Alberta Premier Ed Stelmach last week ponied up $55,800 of public money to place a pro tar sands letter in the Washington Post after it was rejected by their op-ed editor.
The premier's spokesperson Jerry Bellikka defended the taxpayer-funded spin-doctoring saying, "a lot of the critics out there -- people who want to shut down the oilsands -- aren't constrained by facts. We felt it was important for us to get out some factual information."
But if the premier is merely setting the record straight, why then did the Post reject publishing it on their op-ed page? In particular, the half-page ad is boosting U.S. approval for the proposed Keystone XL pipeline from the tar sands to U.S. refineries as a boon to the U.S. economy.
But many people along the proposed pipeline route do not consider the Keystone XL a boon to their water supply. A recent investigative piece in The Tyee revealed that the pipeline would cross one of the largest reserves of fresh water in the world. The Ogallala aquifer spans eight states, provides drinking water for two million people, and supports $20 billion in agriculture.
The XL route touted by Stelmach also passes through an active seismic zone that had a 4.3 magnitude earthquake as recently as 2002. In spite of this danger, the proponent TransCanada has applied to the U.S. government to use thinner steel and pump at higher pressures, saving the company as much as a $1 billion.
Leaky logic
Locals are not enthused. "For the life of me I can't see how they can even consider this pipeline and take the chance of it ruining the groundwater in Nebraska," said local landowner Randy Thompson at a public hearing.
A leak over the Ogallala could be catastrophic according to a recent report by the National Wildlife Federation. Landowners, watching the disaster in the Gulf, are not happy about being the latest potential victims of an oil spill.
"How long will it take for them to detect a leak?" wonders local rancher Ben Gotschall, who is concerned spilled oil would leach into the sand directly into the aquifer.
Officials have assured landowners the maximum leak would be limited to a few barrels -- a figure Gotschall believes is laughable. If the pipeline is flowing at its projected capacity of 900,000 barrels per day, he calculates, that would mean they would have to detect, locate and fix the leak in less than a second. "We all know it's not if a leak happens, it's when," says Gotschall. "I just don't buy their safety assurances."
To say that the fossil fuel industry now has a credibility problem around safety is somewhat of an understatement.
'A good neighbour'
Meanwhile Premier Stelmach continues the Alberta PR onslaught on Washington, warmly intoning in the half page ad: "A good neighbour lends you a cup of sugar. A great neighbor supplies you with 1.4 million barrels of oil per day."
The folks in Nebraska seem to instead feel that a good neighbor doesn't endanger your drinking water.
Lastly is a problem of addiction. Even George Bush warned that America is addicted to oil and clearly we are having to access it from increasingly dangerous sources. America is making a much more credible effort than oil-addled Canada to kick the habit and is currently spending 18 times more per capita on renewable energy.
Instead of supporting an old friend as they try to go on the wagon, Stelmach wants to buy them another round.