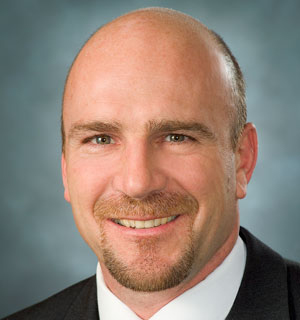 Blair Lekstrom, B.C.'s minister of energy, mines and petroleum resources, is a small-town guy with small-town values. Self-reliance and entrepreneurship are his watchwords, especially when it comes to the generation of electricity.
British Columbia, Lekstrom has declared, ought to be "self-sufficient" in terms of electricity production and consumption. It would be wrong -- immoral, even? -- to rely on others for the electricity we easily can generate ourselves. (Actually, B.C. already is self-sufficient in electricity, but that's a story for another day.)
The energy minister, moreover, thinks it's "tremendous" that small businesses -- even those with little experience and virtually no capital -- are competing against larger, more experienced electricity providers to obtain long-term supply contracts from BC Hydro, the province's publicly-owned utility giant.
It all sounds great, doesn't it? Self-sufficiency. Entrepreneurial risk-takers. Why, you can't get more small-town that that.
Except, it's all a sham. British Columbia under Gordon Campbell's BC Liberal government has become increasingly dependent on non-B.C. owned corporations to produce high-priced electricity, which BC Hydro is forced (by government edict) to buy, and in turn sell at inflated prices to captive residential and commercial consumers.
Indeed, notwithstanding Lekstrom's paeans to electricity self-reliance and the inherent virtues of underfunded entrepreneurs, non-B.C. ownership of electricity-generation has quickened to a pace -- and scale -- never seen before.
Peace Country roots
Blair Lekstrom was born in North Battleford, Saskatchewan in 1961, and a few months later the Lekstrom family moved to Dawson Creek in northeastern B.C.
The future energy minister graduated from the local high school in 1979, married a local gal in 1982 and, after working 17 years as an installer-repairman for the local BC Tel office, won election as mayor in 1996. Five years later, Lekstrom captured a seat in the Legislative Assembly, representing his local constituency, Peace River South.
He won re-election to the legislature in 2005 and 2009, and after the latter contest was named to the Executive Council by Premier Gordon Campbell. His wife continues to work at the local high school, South Peace Secondary, where Lekstrom graduated 31 years ago.
Meanwhile, Dawson Creek's population has barely budged from the time when the Lekstrom family first arrived. Recorded in 1961 at 10,946; in 2006, it was 10,994.
It's understandable, then, that the lens through which Lekstrom views the province, politics and government policies, are coloured by his small-town values. In most cases that's a good thing; in others, not so much.
Lekstrom's values were on display in the legislature two weeks ago, on May 19, during the estimates debate on his ministerial budget. The discussion had turned to BC Hydro, and specifically to the two-year-old Clean Power Call, whereby the Crown corporation awards long-term Electricity Purchase Agreements (EPAs) to so-called independent power producers (IPPs).
Bruce Ralston, the NDP finance critic, questioned the energy minister on Finavera Renewables Inc., the fledgling Vancouver company (see here and here) that had just $6,695 in cash, assets of only $536,302 (which included an apparently unsecured $81,510 IOU from an employee) and liabilities in excess of six million dollars at the end of its most-recent fiscal year.
Somehow, in a logic-defying move that seemed to ignore the company's dismal balance sheet, BC Hydro announced that Finavera would get four much-valued EPAs for windfarms it proposed to build in Peace River South, Lekstrom's electoral district.
"I want to point out that I'm very proud of the fact that small companies in British Columbia can actually come into the process," Lekstrom declared.
In fact, he insisted, "If they are evaluated... and are able to receive an EPA, able to go out and raise the capital to deliver on what they said, that's tremendous. That's tremendous for the men and women that work for these companies. That's tremendous, I think... the opportunity to grow that small business into something larger."
Ralston seemed incredulous. "This is a firm with less than $7,000 cash on hand and less than $600,000 in total assets being asked to build an $800 million series of projects," he repeated.
Lekstrom would have none of it. "Many small entrepreneurs have bid in to calls of BC Hydro," he countered. "I stand by that. I'm extremely proud of the ability of companies in British Columbia, whether they be large or small, to be able to have the opportunity to grow their business..."
'Self-sufficient'?...
The corollary of Lekstrom's view, that small-business risk-takers ought to be encouraged to supply clean electricity to BC Hydro, is British Columbia must become "self-sufficient" in electricity.
Indeed, last week, on Wednesday, May 26, when Bill 17, the Clean Energy Act, was called for second reading, Lekstrom used the phrase repeatedly.
"Key among the objectives are ensuring that B.C. is self-sufficient in electricity once again," Lekstrom explained.
"The Clean Energy Act strengthens self-sufficiency by placing the commitment into legislation," he continued, "and by requiring B.C. Hydro to acquire an additional 3,000 gigawatt hours of electricity by no later than 2020, referred to as insurance."
He added: "Achieving self-sufficiency and meeting growing demand will require a renewed emphasis on energy efficiency and conservation and major new investments by the public sector and private sector in B.C.'s electricity system."
And, again: "In addition to Crown investments, new independent power projects will also be needed to achieve the self-sufficiency requirements. The clean and renewable electricity and technology sector has contributed significantly to the development of British Columbia's electricity system. The Clean Energy Act creates new opportunities for investments, jobs and economic growth in every region of our province."
In all, Lekstrom used the phrase "self-sufficiency" more than a dozen times at the beginning of second-reading for Bill 17. (Earlier, during Question Period, he had used the phrase twice.)
...Define 'self-sufficient'
To many British Columbians it's a compelling vision for the generation of electricity. B.C. entrepreneurs competing against bigger and better-financed corporations, thereby providing a boost to the province's small-business sector. Plus, British Columbia "once again" will achieve electricity self-reliance.
The reality of the government's policies, however, is much different than that described by Lekstrom.
The truth is found by digging into a statement the minister made at the the beginning of second-reading debate on Bill 17. "Since the late 1980s the private sector has developed 63 independent power projects in B.C.," said Lekstrom, "that account for approximately 14 per cent of British Columbia's domestic electricity requirements."
Indeed, a recent, up-dated listing from the Crown corporation shows 63 EPAs with IPPs "currently delivering power to BC Hydro."
(Sixteen were negotiated in the 1980s by the Social Credit government, with another 18 handed-out between 1994 and 2001 under New Democratic Party policies. A further 29 EPAs have come into effect since the BC Liberals took office.)
The key is to examine how much electricity is generated -- and sold to BC Hydro -- by these IPPs. And the fact is that production is dominated by huge corporations, nearly all of which are owned by people other than British Columbians. Local, small-business entrepreneurs play a role that is barely significant.
Foreign firms producing BC gigawatts
According to BC Hydro, the IPPs with 63 EPAs have been contracted to supply 10,343 gigawatts annually. Of that amount, however, 8,106 Gwh -- nearly 80 per cent -- is produced by non-B.C. owned corporations.
The two biggest electricity providers -- together they generate nearly 40 per cent of B.C.'s "independent" power -- are the Alcan aluminum plant (1945 Gwh) at Kitimat, and the Island Cogeneration thermal plant (1900 GWh) near Campbell River.
The former is owned by Rio Tinto, which is headquartered in Melbourne, Australia, and the latter -- once owned by Westcoast Energy, and then Calpine Corporation -- belongs to Kelson Energy of Maryland, U.S.A.
Other foreign corporations that own BC Hydro EPAs include the Macquarie Group, based in Sydney, Australia (which has run-of-river projects at Sechelt Creek and Hluey Lake), Covanta Energy of New Jersey (which recently bought the SEEGEN municipal-waste facility in Burnaby from Vivendi-Montenay of France), and Washington-based Summit Power (which owns two run-of river operations at Soo River and Doran Taylor, outside Port Alberni).
Spoils go to Alberta, other provinces
The third-largest IPP in B.C. is the McMahon Cogeneration Plant (840 GWh) at Taylor, located between Dawson Creek and Fort St John. It's owned by Calgary's Atco Power.
Alberta-based companies play a substantial role in B.C.'s independent power production. The biggest is Edmonton's EPCOR which, in partnership with its spin-off, Capital Power Corporation, owns five facilities in our province -- at Williams Lake, Miller Creek, Brown Lake, Mamquam River and South Moresby Island -- that are contracted to provide a combined 990 GWh.
Besides Atco, several other Calgary corporations have acquired B.C. EPAs. ENMAX owns 100 per cent of three B.C. run-of-river EPAs at Furry Creek, Lower Clowhom and Upper Clowhom, and 75 per cent of two waste-heat facilities at Savona and 150 Mile House. AltaGas has a run-of-river plant at Scuzzy Creek and is building a sizeable windfarm at Bear Mountain.
TransAlta, which last year bought Canadian Hydro Developers, owns run-of-river EPAs for Upper Mamquam and Akolkolex, and 50 per cent of Pingston Creek. WindRiver Power has a run-of-river plant on the Raging River near Port Alice.
Maxim Power -- which is co-owned by Brett Wilson, of Dragon's Den fame -- has three EPAs for municipal-waste plants at Delta and Victoria.
Quebec companies also play a major role in B.C. independent power production, Innergex has EPAs for three run-of-river facilities, and Boralex, one. Two Quebec-headquartered pulp companies, Tembec and Domtar, have EPAs for biomass operations at Skookumchuk and Kamloops respectively.
Rounding out Canadian corporations based outside B.C. are Brookfield Asset Management and Corpfinance of Ontario, and Fortis Inc. of Newfoundland.
The 'homegrown power' myth
That leaves about 2,400 GWh -- out of more than 10,300 GWh -- produced by British Columbia companies. Again, however, a closer examination reveals a different picture, because half of the B.C. production (1,196 GWh) is from three subsidiaries of Columbia Power Corp., a publicly-owned Crown corporation. Plus, two more EPAs are owned by the municipalities of West Vancouver and Lake Country.
Two of the biggest B.C.-owned EPAs -- Kwalsa Energy and Upper Stave Energy, at 384 GWh and 264 GWh respectively -- are held by Cloudworks Energy of Vancouver. Cloudworks' history has been to construct a run-of-river facility and then flip it to a bigger entity, as it did in 2005 with the Rutherford Creek plant (sold to Innergex).
So, how much electricity actually is generated by home-grown British Columbia entrepreneurs? Well, there are companies like Homestead Hydro near New Denver, owned by Jeff Ankenman and Sue McMurtrie, which generates less than one gigawatt hour of electricity per year. And we have Doug McDonald of McDonald Ranch and Timber Co. Ltd. He produces less than one-half a gigawatt hour per year at Grasmere.
There are a few more IPPs, perhaps a half-dozen or so, which may accurately be described as "B.C.-owned and -operated," but they're in the distinct minority. And the power they produce is a mere fraction of that sold to BC Hydro by the transnationals.
(The biggest electricity-generating, home-grown IPP seems to be Executive House Power Corporation, owned by the Jackson family of Victoria. They have two EPAs for run-of-river plants on Sutton Creek and Marion Creek on Vancouver Island, and also own Victoria's Executive House Hotel.)
Simply, the bulk of IPP electricity-generation is by very large, non-B.C. corporations, whose head offices are located in other Canadian provinces or in foreign countries.
It all raises two questions. First, by "self-sufficiency," do Blair Lekstrom and the BC Liberals mean that British Columbians must buy an ever-growing volume of electricity from corporations headquartered in Alberta, Quebec, Ontario, Australia and the U.S.A.?
And, second, is Blair Lekstrom, B.C.'s small-town energy minister, out of his league?