Despite having a Charter right to an education, kids with disabilities are regularly excluded from school in British Columbia.
Over 270 parents self-reported to BCEd Access Society, a grassroots organization representing parents of kids with disabilities, that their disabled children were excluded from school more than 4,700 times in the 2021-22 school year.
Almost one in five parents reported their kids were prevented from participating in the same academic learning their classmates were.
Twenty-four per cent of parents reported their child had a shorter school day than their peers and 18 per cent said their child was asked to stay home. Another 22 per cent said their child had been excluded in another unspecified way from the full-time education they have a legal right to receive.
"Exclusions like that are really suspensions," said Tracy Humphreys, a parent and executive director of BCEd Access Society, which surveys B.C. parents on their kids' school exclusions annually. "They're just usually not documented as such."
And experts and advocates say the exclusions could be prevented if the provincial government and school districts provided the needed supports.
The surveys, which are shared through social media groups and between parents by word of mouth, are not representative of the whole population of disabled school-age kids in B.C.
The 2021-22 report received responses from parents in 34 of the province's 60 school districts. Sixty per cent of respondents said it was their first time completing the survey. One per cent of responses were from private schools.
For Humphreys that means their survey results are an undercount.
The Tyee interviewed two families from Okanagan Skaha School District 67 who took issue with the district's alleged exclusion of their kids with disabilities.
They say their children were excluded from school due to behaviour resulting from poor support for their disabilities. They have since removed their children from the district's schools.
In an email interview, district superintendent Todd Manuel said it wasn't uncommon for parents and school districts to disagree about the level and type of support their kids receive. The district decides what educational program the student takes part in, but parents' input is important, he wrote.
"That is why the district is so focused on communication with all stakeholders in a child's education," he said, adding there have been "extensive communications, consultations and attempts at collaboration" with both families.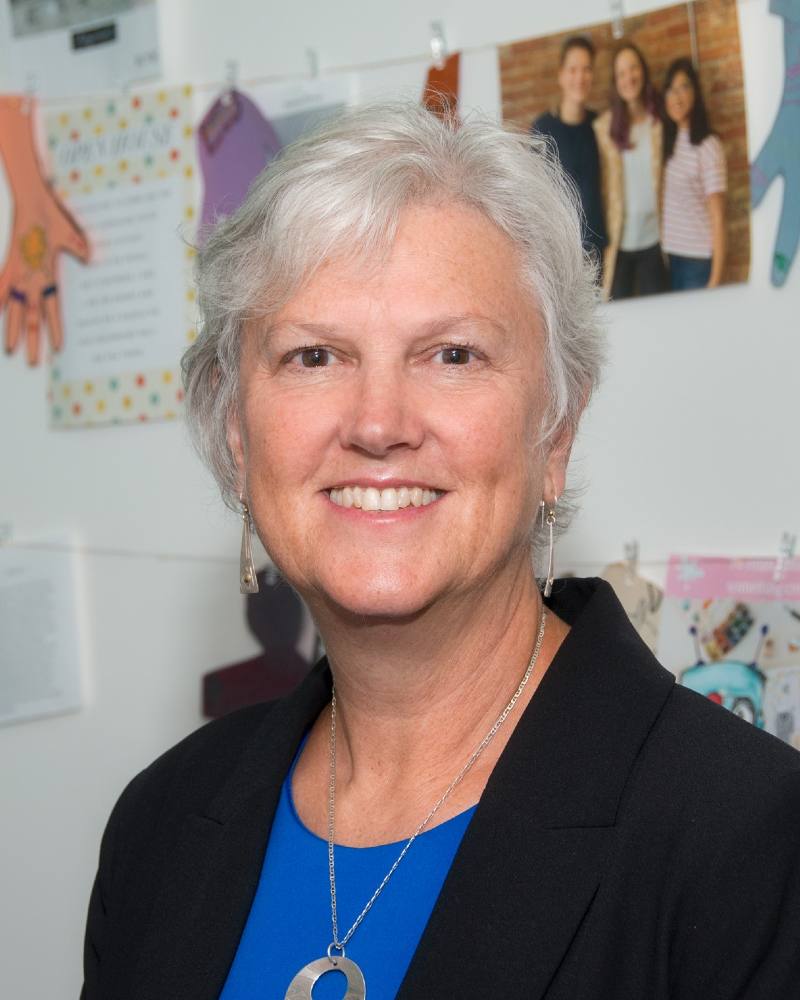 Representative for Children and Youth Jennifer Charlesworth told The Tyee her office regularly hears from parents alleging their child is excluded from school because of their disability.
The office does not have jurisdiction over the public school system. But the provincial legislature's select standing committee on children and youth recommended earlier this year that Charlesworth's jurisdiction include "special education."
"The family is struggling mightily, because that has completely disrupted the child's routines, their social connections, their opportunities for involvement with their peers," she said.
"And it often affects the ability or capacity of the family members or their parents to work or care for their other children."
Lost school time
Kim Grant and Cory Starchuk's children attended school in District 67 until January 2022. Their seven-year-old son, who we are calling "David" to protect his privacy, is autistic and has ADHD. He was nonverbal at the time.
Grant and Starchuk removed David from school after the district refused to allow their son to attend for a full day of kindergarten in September 2021 following a violent outburst by David just two months shy of his sixth birthday.
When he was frustrated, his parents say, he would kick, spit and hit others to get his way. David was only allowed to attend classes in the morning during his first year of kindergarten in 2020-21.
"Ninety per cent of his time when he was at school that first year, he was in the sensory room," Grant said, adding David was only allowed outside with his classmates for recess and lunch starting in April of that school year. Sensory rooms combine different resources, such as low lighting, calming music, and objects that facilitate movement, to help children with disabilities and sensory issues regulate themselves in school environments. 
Sometimes David could take a friend to the sensory room, but usually it was just him and the education assistant, Grant said.
Grant says they were under the impression after discussions with school administration that David would be able to attend kindergarten almost the full day in the 2021-22 school year, starting an hour later than his peers.
But during his kindergarten orientation in September 2021, David became overwhelmed meeting his new teacher, new education assistant and new case manager, in a new room with three new-to-him students, without his parents present. He got upset, hit the education assistant and threw a chair.
The school told Grant and Starchuk to keep David home until they came up with a reintegration plan the following week that would only allow David to attend school for the last hour of the day, when children in his class were playing but there were no lessons.
Time would be added to David's school day in 15-minute intervals, the school said, but only if he met their conditions. David couldn't bolt from the classroom or school, engage in persistent, targeted physical aggression, or engage in any behaviour that required a class evacuation more than once a week.
He also had a limit of five times per week for "non-targeted" aggressive behaviour like throwing a tantrum.
If he failed to meet these goals, David's school time would not increase. From September 2021 until his parents removed him from school in January 2022, Grant and Starchuk say David's school time only increased by 15 minutes.
Limits on class time until behaviour improves is a common reintegration plan strategy for kids with disabilities.
Humphreys told The Tyee the results of the 2022-23 school year survey, which has uncovered 4,277 incidents of exclusion so far, show more than half of exclusions involve kids missing full days of school.
"Twenty per cent of those have been going on for over a month. Twelve and a half per cent have been going on for longer than four months. That's a lot," she said.
Grant says David made it one week into January 2022 before the school called her to pick him up after David ran from the classroom to try to get into the gymnasium. That was the last straw for his parents, who decided David would do school online instead.
That took a toll on Grant's plans to return to work, but it removed a source of family stress.
"We were always mad, we were stressed; it was affecting our oldest [child], because we didn't have time to deal with him," she said, adding it impacted every family member's mental health.
An IEP not followed
This past January, Tiffany and Ryan Gardiner removed their son, whose name we have changed to "Joe" to protect his privacy, from his middle school following a suspension.
"We have never denied that our child can be difficult. If he's done something wrong, we're the first to admit that was wrong or he needs to be held accountable," Tiffany said of Joe, who is autistic, and has ADHD and learning disabilities that complicate math, reading and writing for him.
Like David's parents, the Gardiners allege their child's right to a full education has been denied by the school refusal to allow him to attend classes full-time.
Prior to the 2022-23 school year, the Gardiners say Joe struggled academically in some areas, but he never had outbursts like the one he did last fall.
"He's got lots of energy, he needs lots of movement. Till this year, he's always managed in school," Tiffany said.
Joe's "meltdowns" consist of swearing, yelling and acts of defiance — usually directed at adults. A sensitive child, Joe can tell when adults don't like him, his mom said, and he reacts in kind.
The trouble started last fall when his school administration, which included a new principal and a vice-principal who had only been at the school since February 2022, failed to arrange a school walkthrough for Joe to meet his new Grade 7 teachers and new principal before the school year started.
Joe's Individualized Education Plan, which records a student's goals, learning accommodations, modifications, adaptations, supports and method of progress tracking, and which all students assessed as disabled in the province receive, recommends preparing students in August. But Joe wasn't invited to do so until after school began in September, Tiffany said.
Joe's previous education assistant, who his parents say essentially provided Joe one-on-one support in the 2021-22 school year, had been reassigned to another child in a different class. The new EA was now responsible for up to five students in the classroom, including Joe.
Then in early October, the school lost Joe.
Tiffany, who was at work at the time, received a phone call from an overwhelmed Joe. She overheard the principal, who did not know Tiffany was on the phone, telling Joe he had to leave the school. Tiffany phoned Ryan, who was nearly 20 kilometres away, to pick him up.
For almost 30 minutes the Gardiners say they did not know where their son was — and neither did the school. Ryan eventually found Joe at a corner store and convinced him to return to the school that day.
An email from the school principal that evening indicated Joe had been picked up from school by his father and had only been absent from school for 10 minutes. After Tiffany pressed the principal on his response, he acknowledged his mistake.
"They just let him leave the school by himself, totally unregulated," Tiffany said. "Who would have been responsible if something would have happened to him?"
Less than a week later, Joe was suspended from school after he allegedly scratched the gymnasium floor, caused his class to be evacuated, drew a penis with marker on his principal's shirt and poked a teacher with a stick.
His parents have never seen evidence of floor damage nor been asked by the school to cover the repair cost. They also claim the penis drawing was a circle and Joe poked a teacher with a popsicle stick.
Instead of following his IEP, which says to contact Tiffany should he become dysregulated, the Gardiners are upset Joe was allowed to escalate for two hours before his parents were called.
The school expunged Joe's three-day suspension from his record, but he was still required to follow a reintegration plan at school.
District superintendent Manuel told The Tyee via email it is normal for students to be asked to leave school for behavioural reasons, and to require reintegration plans for their return.
"Where a special needs student has been out of school, whether for full or part days, a re-entry plan is developed for them," he wrote via email to The Tyee. "The focus is on having a plan to maximize the student's chance of being successful."
It isn't a discipline tactic to send these kids home, Manuel said.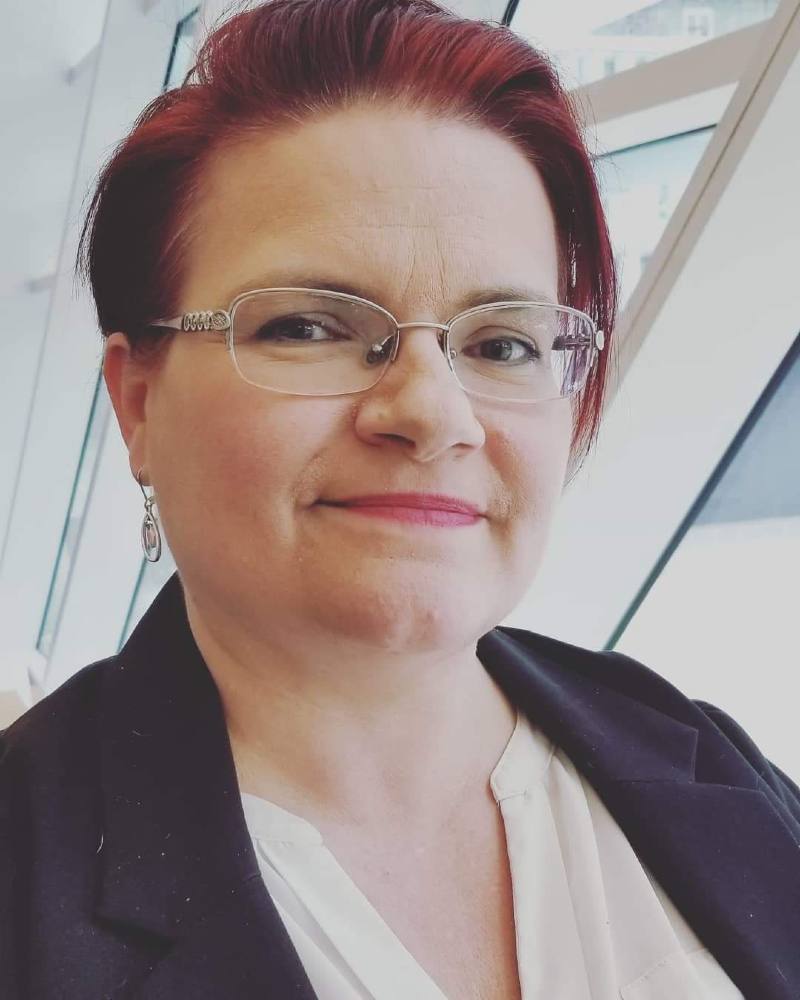 Humphreys says she repeatedly hears from parents whose kids have been excluded from school without exhausting all other options.
"It seems like it's a classroom management tactic to exclude children and suspend them rather than actually trying to address the situation and figure out how to effectively support the child to stay at school," she said.
This was not Joe's first exclusion from school. He was also excluded when he was eight years old, which led to suicidal ideation on his part, Tiffany said.
After Joe's middle school suspension, the school told the Gardiners that Joe had acted out the previous year, too, and that classmates and his education assistant at the time were afraid of him. But when his parents looked at his school file, there were no reports of any behavioural incidents from that year.
Manuel told The Tyee violent incidents are reported to parents, but not all behavioural incidents are. "Disruptive behaviour would depend upon the severity of the behaviour and the extent to which it departed from the expectations for that student," he wrote.
Joe's reintegration plan required him to leave school a full hour before his classmates and go to a school resource room to work on a project of his choice when his class was doing math and science.
The school's Indigenous education support worker was listed in Joe's IEP as a support for him in 2021-22, as Joe is Métis. But he never met with her that year, his parents said. Joe's latest IEP, which did not mention the support worker, wasn't completed until after Joe was suspended last October.
The Gardiners removed Joe from school late last October, and he was homeschooled by his mother for the remainder of the school year.
"Most of the rest of the school year was spent focused on healing from the trauma caused by being excluded, unwanted and discriminated against by those at school that were supposed to support and understand him," Tiffany said.
'If they got the care they need, they'd be able to do just fine'
Humphreys says based on her look at B.C. districts' budgets, not every student with disabilities receives the support they need.
"There is not enough money to do the work they need to do," she said.
The per-student government grants districts receive for supporting students with disabilities is added to a general pot of money for supports and resources for all children with disabilities and the level of support a child receives is based on each child's needs, Manuel noted, not just their diagnosis.
Manuel acknowledged parents will not always agree with the decisions schools make for their children.
A child's IEP also determines how much support a student will receive from an education assistant. But the number of EA hours required for students in the school will also determine how many EAs are appointed to a school, he added.
"Some students may have a full time EA supporting them, whereas others may require only minimal support," Manuel wrote.
The Tyee requested an interview with Education and Child Care Minister Rachna Singh, but she was not made available. Instead she sent an emailed statement about supporting kids with disabilities.
"Our focus is on building supports that work for every family and child, including those with disabilities and diverse learning needs. We know there are children who continue to face barriers, and we are working to change that together with school districts and advocacy groups to build more inclusive schools and classrooms," her statement read.
The provincial 2023-24 school operating grant schedule includes a 12.7-per-cent increase in total district operating grants for students with disabilities and diverse learning abilities, for a total of $838 million.
Districts will receive nearly $50,000 for every physically dependent student, $23,280 each for autistic kids and kids with mild to moderate intellectual disabilities and $11,700 per child requiring intensive behavioural interventions or who has mental health issues.
Humphreys wants to see more oversight of how the money is used to support kids. "If we're going to put more money into it, then it probably should be targeted and tracked," she said.
Representative Charlesworth says she believes kids are also being excluded from school due to a lack of nursing hours from Nursing Support Services, a service that can provide a nurse to accompany a medically complex child or training school staff in procedures like gastrointestinal tube feedings, to enable that child to attend school.
There is also shortage of education assistants in the province, a high turnover rate and low pay in those positions, and no provincial standards of practice for the job.
The situation was bad for kids with disabilities pre-COVID, but is worse now, Charlesworth noted, adding it creates a "self-fulfilling prophecy."
"You've got a that child isn't getting what they need to support them, so their behaviour might be more intense or severe, they might become more dysregulated," she said, noting there is a lot of pressure on districts to adapt to the diversity of students' needs.
"But if they got the care they need, they'd be able to do just fine."
'He was never given the opportunity to learn'
When kids with disabilities aren't able to attend school with their peers, it disrupts their routine, their developmental, social and academic education, said Charlesworth.
It also puts a lot of stress on their families: parents split up, single parents descend into poverty and in some cases kids can end up in government care.
The ongoing survey for the 2022-23 Exclusion Tracker has thus far found a third of reporting families are low-income; almost a third are single parents; more than one in five parents are disabled; and nearly 20 per cent of parents and 14 per cent of kids identify as 2SLGBTQ+.
Many two-parent households are forced to have just one working parent at home in order for their partner to be able to pick up their child from school at a moment's notice. Or so they can, like Grant, be home while their child goes to school online.
Grant said David is doing much better attending school virtually than he did in District 67. He now knows his ABCs, writes his name, counts to 100, has started talking and his vocabulary is growing.
"He was never given the opportunity to learn," Grant said of David's old school.
But Joe has had a harder time since he left school, according to his mom, adding it was a big blow to his self-esteem and feelings of self-worth and led to talk of suicide. Joe wants to go back to public school in the fall, she says.
"Homeschooling is not our first choice and we know he can do well when he has the right supports in a public school setting," Tiffany said.
In effect since last year, the Accessible British Columbia Act requires school districts, along with other public institutions, to establish accessibility committees to create accessibility plans and a feedback tool. BCEd Access Society is considering creating some guidance materials to aid districts in writing their plans this fall.
Making these plans will require districts to review the support they provide kids with disabilities, noting measurable and adjustable areas of improvement, Humphreys said.
"So that there's improvement year over year," she said. "It's very difficult to just suddenly fix everything."