Beatrice Silver was in the middle of cataloguing the health impacts caused by industrial pollution in her community with her neighbour, Clarence Williams, when Williams' health declined and he passed away.
Williams was in his late 50s, and Silver says his death is connected to the job he previously held at Westlake Pipe and Fitting facility, which makes polyvinyl chloride, or PVC pipes. The factory is located in the middle of Upper Sumas 6 reserve.
Silver is an Elder and former elected Chief of the Se:math First Nation, also known as the Sumas First Nation. She has been working with the non-profit West Coast Environmental Law through their Environmental Dispute Resolution Fund to address the impacts of the pipe-building facility. Her house sits 50 metres from the building.
Silver says the factory's location exposes the surrounding Se:math Nation to high levels of industrial pollution, contributing to high rates of cancer, brain tumours and health issues.
In an emailed statement, Chip Swearngan, a spokesperson for Westlake Pipe and Fitting, said the company is committed to safe operations for its workers and the communities it operates in.
The impacts of industrial pollution on the Se:math Nation is an example of environmental racism, Silver says.
Environmental racism is when the impacts of pollution disproportionately impact BIPOC communities.
It's common in Canada, where Indigenous communities are more likely to have long-term drinking water advisories, have mercury contamination in their water, be fighting to protect a community water source from pollution or be exposed to chemical factories on or near their reserves.
Thanks to recent updates to Canada's cornerstone environmental law, people facing threats of environmental racism in the future will have more tools to prevent their communities from being exposed to pollution.
But it's not clear if the recent update will help communities already dealing with high levels of pollution.
At the end of May the Canadian Environmental Protection Act was updated for the first time in 20 years. This act regulates a massive amount of our everyday lives, including pollution, greenhouse gases, plastics, emissions from cars, hazardous waste import and export and toxic substances.
This update was long overdue and is being celebrated by many environmental groups, says Elaine MacDonald, director of healthy communities program with the environmental law charity Ecojustice.
Bill S-5, the Strengthening Environmental Protection for a Healthier Canada Act, which received royal assent on June 13, recognized Canadian's right to a healthy environment and "absolutely" will help people seeking justice for environmental racism, MacDonald says.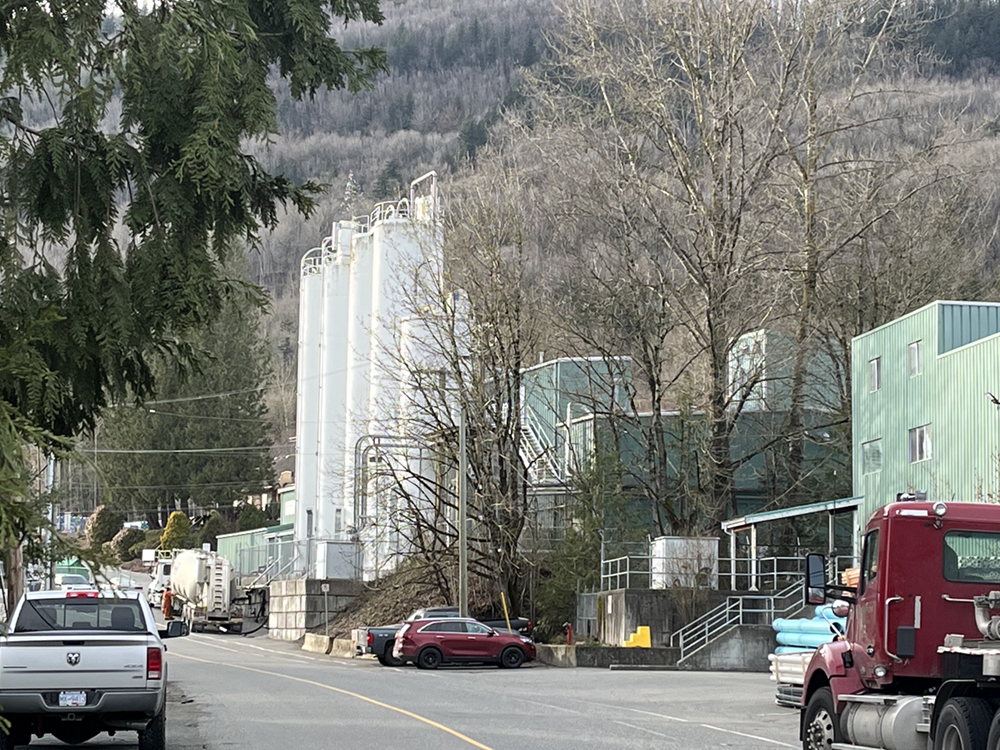 MacDonald says the biggest victories for environmental groups include the established right to a healthy environment, the consideration for how a new project will impact vulnerable populations and how that project could feed into the cumulative effects of pollution for Canadians.
The government now has two years to come up with legislation that interprets the act and decides what tools regulators will have at their disposal in order to enforce these rights, she adds.
Before this update regulators only needed to consider how the average Canadian would be impacted by a project, but with the recent update they'll have to consider people who are more likely to be harmed by exposure to toxic chemicals, like how people with asthma are more impacted by air pollution and how pregnant women and children can be more vulnerable to certain toxins because they have a higher metabolism and higher respiratory rate, MacDonald says.
Considering the cumulative impacts is also a good move because "no one is ever exposed to a single pollutant or chemical at a time, and when you're exposed to multiple things it increases the chance that there's some kind of synergy between chemicals to create different impacts," MacDonald says. Regulators will "have to consider multiple pollutants from different industries" when approving projects.
The update to CEPA will also benefit non-human lives because it will phase out using animals to test for chemical toxicity in Canada.
There are around 150,000 animals like rats, mice, rabbits, fish and birds that are exposed to chemicals via force-feeding, inhalation or skin absorption for years to see how that exposure impacts the animal's normal bodily functions, according to Humane Canada, the country's federation of SPCAs and humane societies.
Instead of relying on animal testing, updates to CEPA promote using molecular biology tests, which the Humane Society says are "more time and cost efficient and human relevant."
The last time the act was updated in 1999 it focused on sustainable development and pollution prevention, MacDonald says. CEPA '99 gave the government tools to go back and look at what chemicals were being used in Canada that hadn't formally been approved, to review them and then create regulations for them.
One chemical class that's still going through this process is known as PFAS, or polyfluoroalkyl substances, which are also known as "forever chemicals" because they do not break down in our bodies or in water or land environments. Teflon is a well-known PFAS, for example. This review will continue under CEPA '23.
PFAS are a class of 4,700 chemicals that are found in consumer products and industrial and specialized applications. Think Gore-Tex, food packaging and cosmetics — if it's slippery and stain-resistant, it's likely got some kind of PFAS in it, MacDonald says.
PFAS are long-lasting so they stick around in the environment for a long time and can be transported through the air or rainwater. The Government of Canada notes how they can impact the liver, immune system, reproduction, development, thyroid and metabolism in humans.
MacDonald says the regulation of PFAS is a great example of CEPA at work. First the government looks into the chemical, and then it hosts public consultations. If the government concludes that the class of chemicals can be considered toxic under CEPA, they can take regulatory action to control or prohibit them. This could mean forcing companies to put warning labels on products to disclose what PFAS they contain and the health impacts of those chemicals.
Thanks to the recent updates, Canadian regulators will also get to consider how the long life of PFAS could impact a right to a healthy environment, how vulnerable populations like Indigenous communities who rely on traditional foods and are exposed to higher levels of PFAS are impacted by these chemicals, and the cumulative impacts of PFAS in the environment and a person's body, MacDonald says.
So what will updates to CEPA do for people like Beatrice Silver and the community of around 180 people living on the Upper Sumas 6 reserve?
That's still to be seen. MacDonald notes CEPA is framework legislation, which means how it can and will be used will be determined when regulators actually exercise it.
It's also not clear how these updates could apply to the Westlake Pipe and Fitting facility, which has been operating under a permit issued in 1990 with no end date, says Anne Muter, an environmental lawyer working as Silver's counsel.
The government generally reviews permits when a project gets renewed, or amends or expands its permit, Muter says — so Westlake's permits won't be reviewed until something triggers a review.
"This is a very old permit, no one is reviewing or updating it on a regular basis to make sure it'd be issued today," she says.
It'd be more "reasonable" for all permits to be reviewed every two to five years, Muter adds.
Westlake's site has a long history of pipe-making, says Chip Swearngan. The site was bought by the Vancouver, Victoria and Eastern Railway company in 1911 and two years later started making clay bricks and pipes.
A plastics pipe-making facility was built in 1976 and acquired by Westlake in 2016, Swearngan says. The facility is governed by a permit first issued by the Ministry of Environment in 1978, which was amended in 1983 and updated in 2011, he adds. The company submitted an application to amend the permit in February 2023 to "incorporate updates and additional controls," he says.
Swearngan says currently no chemical manufacturing happens on site. Instead there is a mixing of powders and liquids to create a resin used to make PVC pipes. The pipes are then used to transport water and sewage.
Swearngan did not respond directly to questions about cancer rates or workers possibly being made sick by workplace or residential exposure.
Muter says Silver's neighbour, Clarence Williams, was not working at the facility recently and that it's possible he was exposed to something before new protocols were introduced.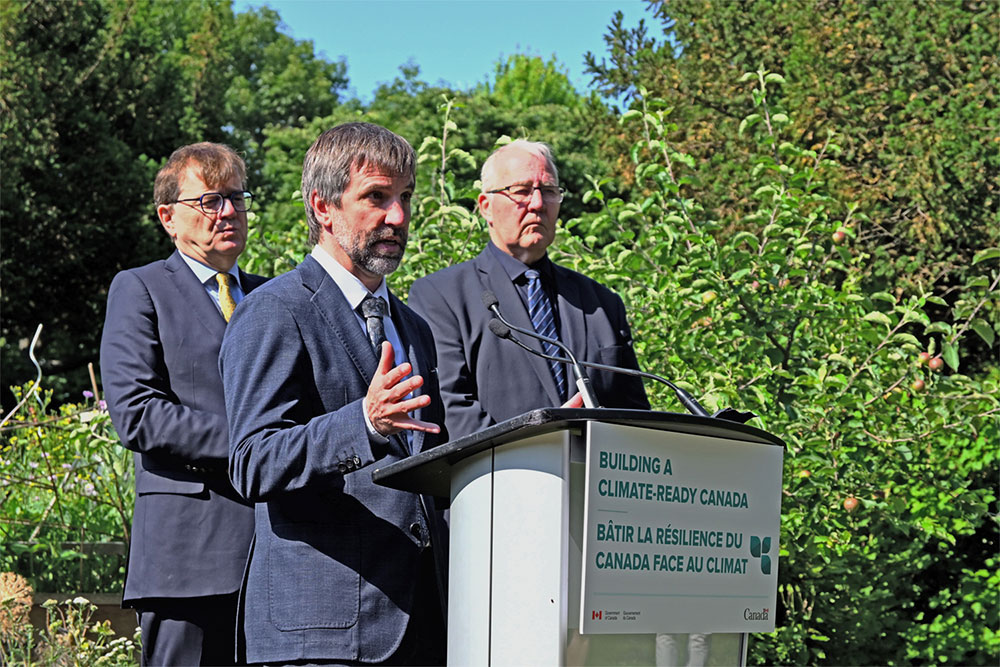 The Ministry of Environment did not respond to questions about what chemicals were used at the plant or if complaints had been historically made against the factory by press time.
According to provincial records, this factory was found to be out of compliance in 2019 under the Environmental Management Act because it may not have been accurately tracking the quality and quantity of waste discharged from the factory.
Silver says her yard and surrounding area used to end up covered in a fine white powder and that at night the facility belches smoke that smells like "burning rubber, but with a rotten undertone." The factory, which runs 24-7, also makes "burping" sounds when it discharges into a nearby creek, she says.
The Se:math First Nation did not respond to a media request for this story ahead of publication.
MacDonald says Federal Minister of Environment and Climate Change Steven Guilbeault has already been talking about introducing another CEPA update. She says she'd like to see barriers removed that currently prohibit citizens from suing companies for violating CEPA, for enforceable air quality guidelines and for labelling of hazardous substances, like PFAS, on consumer products.