When Lee Loftus was 10, he remembers his father coming home through the back door, covered in thin threads of asbestos.
Back then, it was everywhere. "The industry in the '70s and the '80s, we were literally rolling in this," said Loftus. "We were rolling in it in ships, in attics, it was all over us in the oil refineries and the pulp mills. There wasn't a workshop that wasn't covered in asbestos."
Now, it's in Loftus's lungs. He is one of thousands of workers in British Columbia whose bodies were permanently changed by exposure to asbestos, a once-popular insulator that has been linked to numerous forms of cancer.
The dangers of asbestos have been known for decades, but it remains the number one killer of workers in British Columbia.
Since 2002, British Columbia has recorded nearly 1,200 work-related deaths linked to asbestos. In 2022, it was responsible for 61 of the 181 work-related deaths, the result of exposures that happened decades before.
For many people, asbestos is a thing of the past — a tragic but finished chapter in workplace safety.
But Loftus and other advocates say workers in British Columbia are still regularly exposed to asbestos on the job, meaning its toxic legacy could extend another generation.
Dan Jajic, the business manager and secretary-treasurer for the International Union of Painters and Allied Trades in B.C., says a mix of uninformed and unscrupulous construction contractors are routinely putting workers in close contact with asbestos, sometimes without them knowing it.
"We've seen a lot of bad actors in the industry who have no concern for health and safety standards," Jajic said.
Jajic says those firms have been able to operate with relatively little oversight or consequence — something he hopes new rules will change for the better.
Next year, the B.C. government is set to become the first in Canada to require that companies that work in asbestos removal be licensed by the government, part of a bid to eliminate bad actors and keep workers safe.
WorkSafeBC is still deciding what companies will need to do to be licensed, and Loftus cautions those details will be crucial. But he's cautiously hopeful the province can finally turn a page on asbestos's toxic legacy.
'Whiteout'
Phil Venoit's big encounter with asbestos came early in his career.
It was the early 1980s, a time when the dangers of asbestos were recognized but not well understood. He was a young electrician working in Victoria's shipyards and stepped into the depths of a massive ship, only to find a cloud of floating fibres.
"The only way to describe it would be a whiteout, like a snow blizzard whiteout," said Venoit. "You couldn't see from one end to the other, 40 feet away."
Venoit, now the president of the International Brotherhood of Electrical Workers Local 230, said there was no avoiding asbestos. It was everywhere — in the lining of electrical wires, in ships and in homes. "It was the greatest thing since sliced bread," said Loftus, the former head of the BC Building Trades.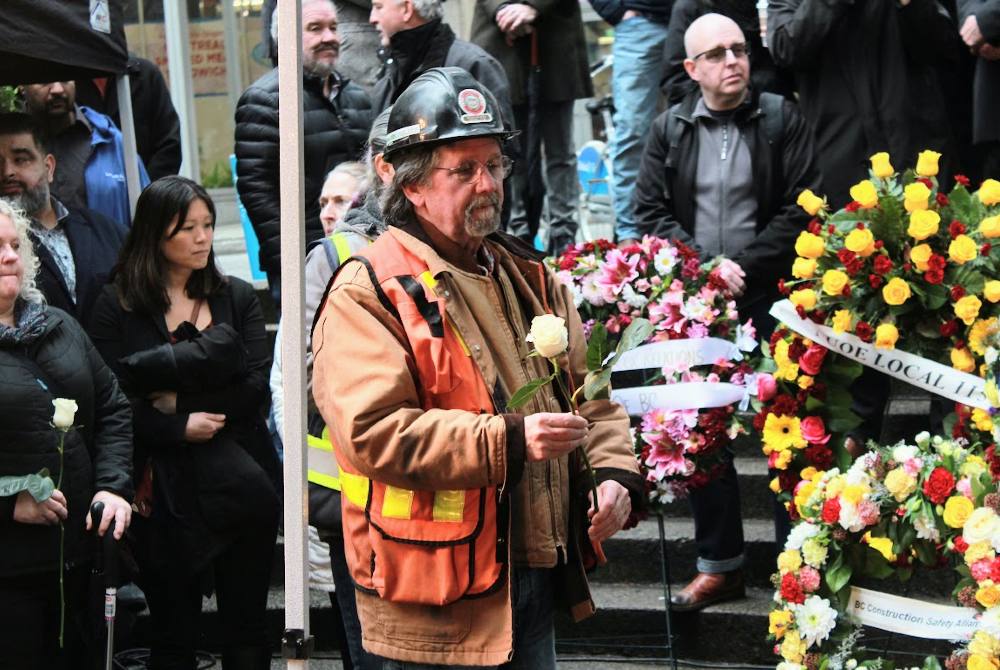 The result was that workers from a gamut of professions were exposed. They were carpenters and millwrights; pipefitters and longshore workers; firefighters and truck drivers. But some of the most affected workers were insulators, who used asbestos regularly.
Loftus was the third generation of insulators in his family. For him, asbestos wasn't just something at the worksite; it was in his house.
Neil Munro said it was routine for workers' families to become exposed to asbestos second hand.
"There's been loads of people exposed over the years, certainly, and spouses of members and kids of members," said Munro, the business manager for the BC Insulators Union.
The use of asbestos fell sharply after scientists linked it to numerous forms of cancer and governments introduced regulations or bans.
But Christopher MacLeod, a professor of public health at the University of British Columbia, says people are still encountering asbestos on the job today, especially construction workers.
"This is something that to a certain degree, we thought would go away, because the major production of asbestos and use of asbestos in industrial products and construction largely concluded in the '70s and the '80s," said MacLeod, who has extensively studied the toll of asbestos in B.C. "But because of the persistence of the material in buildings and the latency in terms of exposure and disease, we're still seeing many, many people die of asbestos-related disease, and we expect that to continue for some time."
MacLeod said one of the reasons for that is improper handling and disposal of asbestos, which can expose any number of workers in a building to dangerous particles.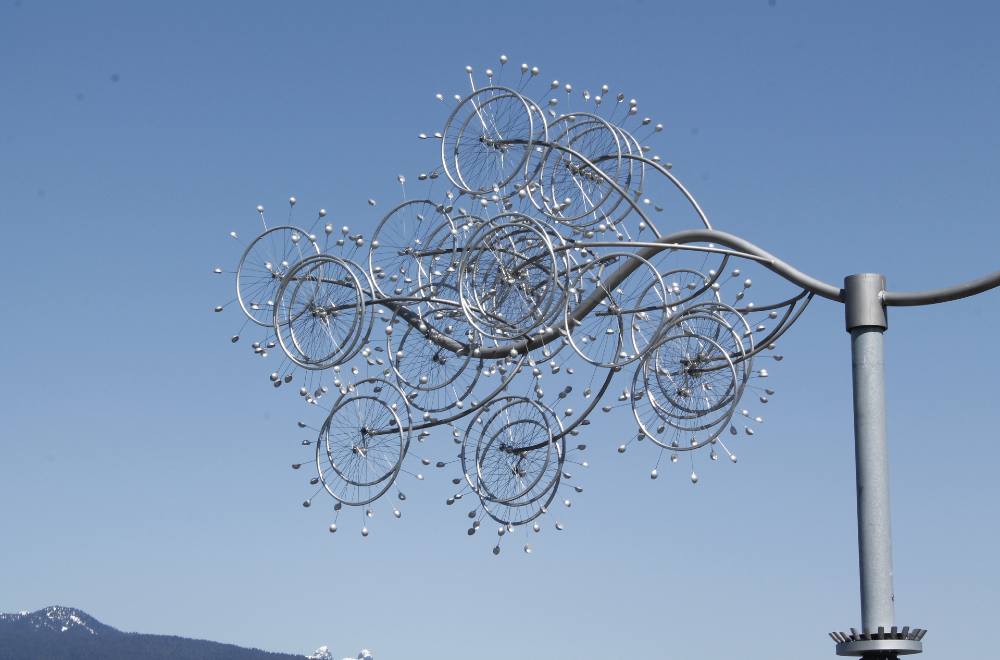 "Over the next 20 years, even with better treatment for lung cancer and mesothelioma, hundreds of workers will contract asbestos-related disease," MacLeod said. "That's going to happen, because the exposure has already happened for them."
Last year WorkSafeBC inspected 1,238 worksites involving older residential buildings to make sure asbestos rules were being followed. They ended up handing out 1,318 orders — an average of more than one per worksite — and ordered 242 firms to stop work together because of issues around asbestos removal and handling.
Jajic, whose union has trained workers in how to safely remove asbestos for more than 25 years, says those issues are particularly common in the growing world of asbestos abatement and removal.
"Twenty years ago, I heard people saying it's a sunset industry," Jajic said. In reality, the sheer volume of asbestos out there has led to great demand for contractors who specialize in finding and removing it.
But not all have the same standards. In 2019, the B.C. Supreme Court granted an injunction barring Mike Singh from operating an asbestos removal business after he was accused of ignoring hundreds of orders related to asbestos removal and knowingly exposing workers to it for years.
In 2012, that same court found Arthur Moore guilty of contempt of court after he ignored orders to halt demolition work. Moore had been accused of endangering his employees, many of whom he allegedly recruited from drug use treatment centres.
Loftus says there are plenty of other examples that never make the news. Often, exposed workers might not know what happened until it's too late.
"That's what makes it so insidious, is the fact that people don't fully understand the risks," Jajic said. "And when they are working in risky environments, they don't necessarily know they are being exposed at the time they are being exposed."
Last year, the B.C. government promised to impose new requirements on firms that specialize in asbestos abatement. Starting on Jan. 1, B.C. will become the first province to require such firms to be licensed, meaning they'll have to meet educational requirements on safety.
WorkSafeBC is still determining exactly what those look like, something Munro believes will be critical to whether the new rules succeeded in keeping workers safe.
"The contractors that we're trying to bring back in line are the ones who are doing things under the table and dumping asbestos in alleys," Munro said. "It's not the legitimate contractors we need to worry about. It's the illegitimate ones."
Unions have advocated for firm training requirements that include in-person instruction and a set time period. Otherwise, Jajic worries contractors will evade the spirit of the rules by using online courses that can be rapidly completed instead of in-depth, in-person training.
"I'm not aware of anybody out there who would purposefully do this," Jajic said. "But there's a reason the government is stepping in and trying to put regulations around it, right? They're not doing it because folks who work in this industry are great actors. They're doing it because there's problems."
Loftus says the other half of the equation is enforcement. He says WorkSafeBC will likely need to step up its inspections of worksites to make sure the new licensing requirements are being followed, something he says will take time and investment.
"Let's not assume it was just unscrupulous contractors that expose workers. There's a lot of innocent contractors who expose workers as well," Loftus said. He said the hard part may be hiring and retaining enough staff to actually enforce the rules.
"I think they are going to be twice as busy as they were in the past," Loftus said.
Last week, Loftus was among dozens who attended the International Day of Mourning ceremony in Vancouver for workers who died on the job. After a ceremony, delegates and workers marched down a walkway in Jack Poole Plaza, the glass adorned with brief, nameless accounts of workers who perished.
At the base of the walkway is a memorial to the victims of asbestos, the first in North America. Its silver tendrils spin in the wind as politicians and workers file past. It's one of very few public reminders about the toxic legacy of asbestos — one that Loftus hopes will one day end.
"The rest of Canada is watching," Loftus said. "They want to see what British Columbia does. They want to see if it's a solution."