Experts say a Vancouver business group's warning that stronger worker protections would destroy the gig economy are alarmist and false.
The Greater Vancouver Board of Trade released a report last week urging the B.C. government to take a light hand if it introduces tighter labour laws for companies like Uber and Lyft, whose workers are considered contractors and not employees.
The board's report argued extending employee protections to the workers would eliminate up to 70 per cent of jobs for such businesses, costing thousands of people tens of millions in lost income.
But two independent experts say the board's report relies on flawed methodology. It also takes key assumptions from a controversial pair of American studies that were paid for by Uber and other similar companies.
Veena Dubal, a professor of law at the University of California who has studied such businesses, says the board's report fits a playbook Uber and business groups have used to influence public policy in the U.S.
"I think the parameters of how they analyze their data are very much formed by the companies," Dubal said. "They've had a big influence on policy debates, especially in regards to wages. It's a very troubling trend."
The board of trade released the report as the B.C. Labour Ministry prepares a precarious work strategy to address the growing number of jobs where there isn't a standard employee-employer relationship.
Part of that work is considering new policies for regulating app-based businesses like Uber, DoorDash and Lyft. Some labour advocates believe those workers meet the definition of employees and should get the same protections under the Employment Standards Act and other legislation.
The board of trade, which lists 1,840 member businesses on its website, argues that would kill businesses and drive away workers who prefer a more flexible work arrangement.
"Overall, it is estimated that a change in employment status could have the potential to impact 18,200 to 42,000 workers and result in total lost income of up to $219 million," the report said. That's based on a median annual income of $5,200 for the workers.
But Jim Stanford, a labour economist who has studied platform-based gig work extensively, says those figures are bunk.
"They are not the least bit credible," Stanford said. "No one should put any weight on this prediction that 70 per cent of these so-called jobs would disappear."
The board of trade estimated between 26,000 and 60,000 British Columbians worked on those apps, based on data from Statistics Canada.
But Stanford noted those figures include every person who has worked on a ride-share app in the studied tax year — not the number who actively rely on them for income. Stanford said the actual figure is far lower because of the very high rate of turnover in such work.
"They have taken a big, big number on how many people do gig work in B.C.," Stanford said.
The report then bases the projected financial losses on two American reports.
The first report, prepared by the Berkeley Research Group, was funded by Protect App-Based Drivers & Services coalition, an industry lobby group that sought to influence a referendum around such work in California. The Berkeley Research Group — which has no affiliation with the University of California's campus in that city — received more than US$400,000 from the "Yes" side in that campaign, according to public records filed in California.
The second report, prepared by Beacon Economics, was paid for by the Massachusetts Coalition for Independent Work, whose members include Uber, Lyft, DoorDash and Instacart.
It's not uncommon for companies and other interest groups to fund polling in an effort to influence public policy. But Dubal argued such studies offer slanted results, especially when compared to what independent researchers find.
"They're very troubling and often used quite deceptively," Dubal said.
The Greater Vancouver Board of Trade said its figure of 70 per cent was an estimate based on those two reports, which both predict widespread economic losses if drivers were considered employees.
"The claim that this whole business would disappear, or that 70 per cent of these jobs would disappear, is fear-mongering. Just straight up fear-mongering," Stanford said.
Spokesman Victor Young said board CEO Bridgitte Anderson was not available for an interview on the report's methodology and claims.
"In answer to your questions, the report speaks for itself," Young said. "As it articulates, we are calling on government to engage with all relevant stakeholders to tailor regulations specific to the app-based gig economy that will create a fair, safe and accessible ecosystem for workers and customers alike."
The report's other proposals include paying drivers a set minimum wage during "engaged time" when they're actively carrying a passenger or delivering food, as well as exploring a portable benefits package, discrimination protection and stronger rights when they are terminated.
Uber and the United Food and Commercial Workers advocated for some of those protections in a submission to the B.C. government last year, including a minimum salary equal to 120 per cent of the minimum wage. The national union announced it had signed an agreement in January 2022 to provide Uber drivers and delivery people with "strong representation."
The UFCW also argued Uber drivers should be able to unionize and bargain collectively. The board of trade did not support that right.
Sussanne Skidmore, the president of the BC Federation of Labour, rejects the report's recommendations.
"The report reads to me like a wish list for Uber and Lyft. Basically every recommendation in there rolls back workers' rights and protections and gives very few if any gains for workers," Skidmore said.
Skidmore took particular issue with the report's proposal that workers not be paid for time they are not actively dropping someone off.
Uber and some industry groups have argued workers may be providing services for several app-based businesses at the same time. Employers shouldn't be required to pay for time when workers may be driving for another app, they say.
But Dubal said drivers could spend between 40 and 60 per cent of their working days "unengaged," based on available research, and not being paid.
"When you're talking about workers time being valued, that time when they're in their car looking for the jobs, that's still valuable time," Skidmore said. "That's not free time."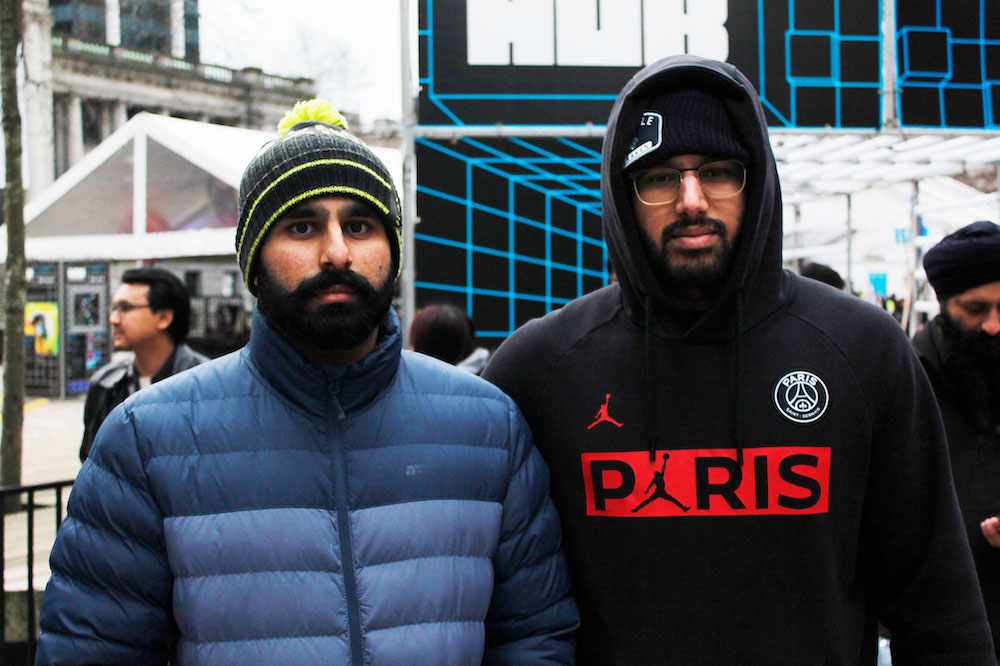 Kuljeet Singh has driven for Uber for years. He enjoys the work and says the flexible schedule lets him take care of his father's medical needs.
But now, Singh says he's working more for less pay, which is further diluted by costs for gas, dental work and other expenses he pays out of pocket. Recently, Singh said he drove for 90 minutes without getting a ride, apparently because of an Uber outage. The result was that he lost valuable time and gas, he said, with no compensation for it.
Singh and other drivers have begun protests, asking government to take a firmer hand with Uber and calling on the company to be transparent with how it pays drivers.
But he says he often feels powerless. He doesn't believe he can get a different job, he said, in part because the advent of Uber and other platforms has decimated the taxi industry in B.C.
Last year, he said he drove 361 days and made just $65,000, before expenses.
"Because we are men, we can't cry in front of anybody. It's hard for us," Singh said. "But what they're doing, it feels like on the inside, people are crying."
Dubal said governments do not need to choose between flexible work arrangements for such workers and decent working conditions.
In Europe, for example, countries like Spain have reclassified Uber drivers as employees. In New York City, city council instituted a limit on how many cars for such platforms could be on the road, which resolved issues with traffic and allowed drivers to earn more. It also required companies to establish a set pay rate for the entire time a driver is working.
"That way, you don't have this problem of an infinite labour supply that drags down earnings for people who do sign onto the app," Stanford said.
Neither case saw the kind of economic downturn predicted in the trade board's report, though Stanford said customer prices may increase.
Standford said properly regulating ride-hailing and food delivery work is key because similar platforms are already offering services in other areas. More employers could follow the model to avoid existing labour regulations.
"I think it's the thin edge of a wedge that seeks to deregulate employment relationships across the board," Stanford said.