The tiny community of Granisle is idyllic.
Located in B.C.'s northern Interior and nestled on the shores of Babine Lake, it's home to about 330 people and within a stone's throw of world-class fishing, camping and boating.
Marketing itself as an "age-friendly" community, it's popular with retirees and urban refugees seeking lifestyle and affordable real estate. Granisle's population expanded more than 10 per cent with the last census and seniors make up about 70 per cent of the village's residents, Mayor Linda McGuire says.
For the most part, it's quiet, relaxing and peaceful. But having a full-time police presence in the community would also bring peace of mind, says the mayor.
"Whether there was crime or not, there's that visibility of the RCMP in the community that brings a level of comfort," she says.
In 2012, RCMP shuttered its Granisle detachment as part of a move to "blend" it with the Houston detachment, McGuire says. Although its two officers continued to live in Granisle until a couple years ago, they would commute the 80 kilometres to Houston, where they were based. There has been no regular police presence in the community for over a decade.
In November, B.C. announced it would give $230 million to the RCMP for specialized and rural policing. The funding was meant to ensure adequate detachment staffing, "particularly in rural, remote and Indigenous communities," according to a news release from B.C.'s Ministry of Public Safety and the Solicitor General.
Documents obtained by The Tyee show that $36 million, about 15 per cent, is going to the RCMP's Community-Industry Response Group. The unit is responsible for policing resource-industry conflicts, like pipeline disputes and old-growth logging protests. It is currently under investigation by the Civilian Review and Complaints Commission, the RCMP's oversight body, over misconduct allegations.
The Public Safety Ministry says RCMP requested the funds to enforce injunctions and "standardize C-IRG within the BC RCMP, support deployment operations and response requirements, and put in place permanent funding for dedicated officers."
But the province and the RCMP have been slim on details about how the remainder of the money will be spent and which communities might benefit. The funding begins April 1 and will be spread over three years.
The Public Safety Ministry initially directed The Tyee to the RCMP for details about its plans for hiring new officers, saying the RCMP operates "at arm's length from government." But it added that work with the force to finalize immediate priorities was already underway.
BC RCMP communications director Dawn Roberts said the funding is specific to the provincial business line, which includes communities with fewer than 5,000 people and some specialized and investigative units. She added that the provincial business line currently has 277 vacancies out of about 2,600 authorized positions.
But the force said that discussions about how — and where — the money will be spent are still ongoing.
A portion of the remaining $194 million will be spent on specialized units addressing major crimes, child sexual exploitation and highway patrols, according to the province.
But some rural governments are not only hopeful that the funds will help improve policing in their communities, they say they're already hearing promising things.
After years of calling for a steady police presence in Granisle, McGuire says she recently received word that officers will return to the local detachment a couple days a week. It's not clear if the news is a result of the recent funding announcement, she adds.
While it's a start, she says she won't stop pushing for two full-time officers in the community.
"We've said to them, thank you very much for making this first baby step, but we are going to continue to advocate for them to come back to our community full time," she says. "But we also are so excited that they have made the commitment."
A 2021 coroner's inquest into the deaths of two Granisle residents, Shirley Williams and Jovan Williams, who were shot by a police officer, encouraged RCMP to deploy officers in pairs, particularly in isolated communities, and called on the force to reopen its Granisle detachment. The RCMP has not provided a response to the inquest jury's recommendations.
According to internal emails obtained by The Tyee, Granisle in on the list of communities flagged by the province for increased policing resources — but it's a long list.
On the day the province announced the $230 million, emails within the Public Safety Ministry, obtained by The Tyee through freedom information laws, discussed which communities would most benefit from the funding. A staff member within the ministry's Policing and Security Branch said it "consistently receives requests for increased provincial police resources from municipalities under 5,000 people, as well as Indigenous communities from all across British Columbia."
In total, it listed almost 20 municipalities and a handful of First Nations that have called on the province to increase policing services.
Topping the list were a half dozen "key communities" flagged by the branch. They included three municipalities on Vancouver Island — Ucluelet, Port Hardy and Tofino — as well as two in the in the southern Interior, Logan Lake and the Village of Slocan. In the northern part of the province, only Fort Nelson, in the northeast, made the list.
The Tyee reached out to the communities' mayors asking if they had received word about increased policing resources. Most did not respond. Port Hardy Mayor Patricia Corbett-Labatt emailed to say she had not heard anything and couldn't comment.
Granisle made the province's long list, which included an additional 13 communities noted as "other options" that would benefit from increased policing. Two larger communities, Trail and Castlegar in the southeast, both with populations over 5,000, were also mentioned.
Indigenous communities listed by the province included Ka:'yu:'k't'h' First Nation and Klahoose First Nation, both coastal nations in the province's south, and Iskut Band, a Tahltan Nation community in the northwest.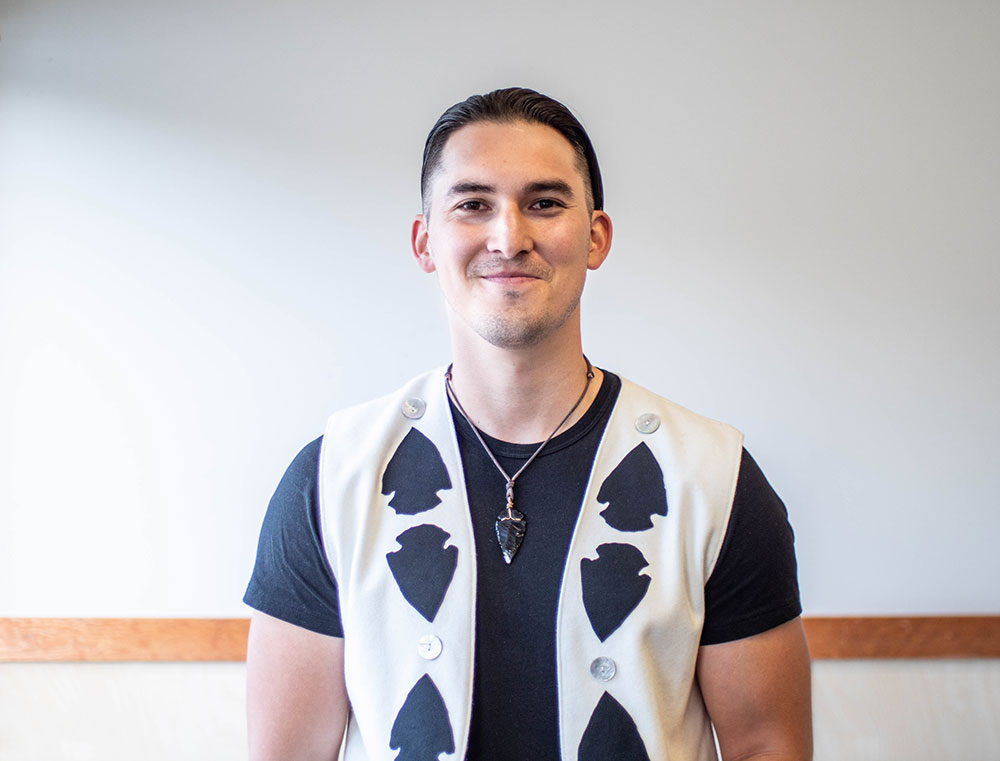 Tahltan Central Government President Chad Norman Day says the nation and the Iskut Band Council have been advocating for a detachment in the remote community for well over a decade. They recently got word that their calls may be answered.
"When there's any kind of dangerous situation that requires police intervention in Iskut, they would be lucky if an RCMP person showed up within an hour," Day says. "So, having their own RCMP actually in the community is going to make a significant difference."
Iskut, which has a population of about 300 people, sits 500 kilometres north of Terrace on Highway 37, a remote stretch of road without cell coverage. The region has seen increasing traffic from travellers heading north to Alaska, resident hunters and the mining industry.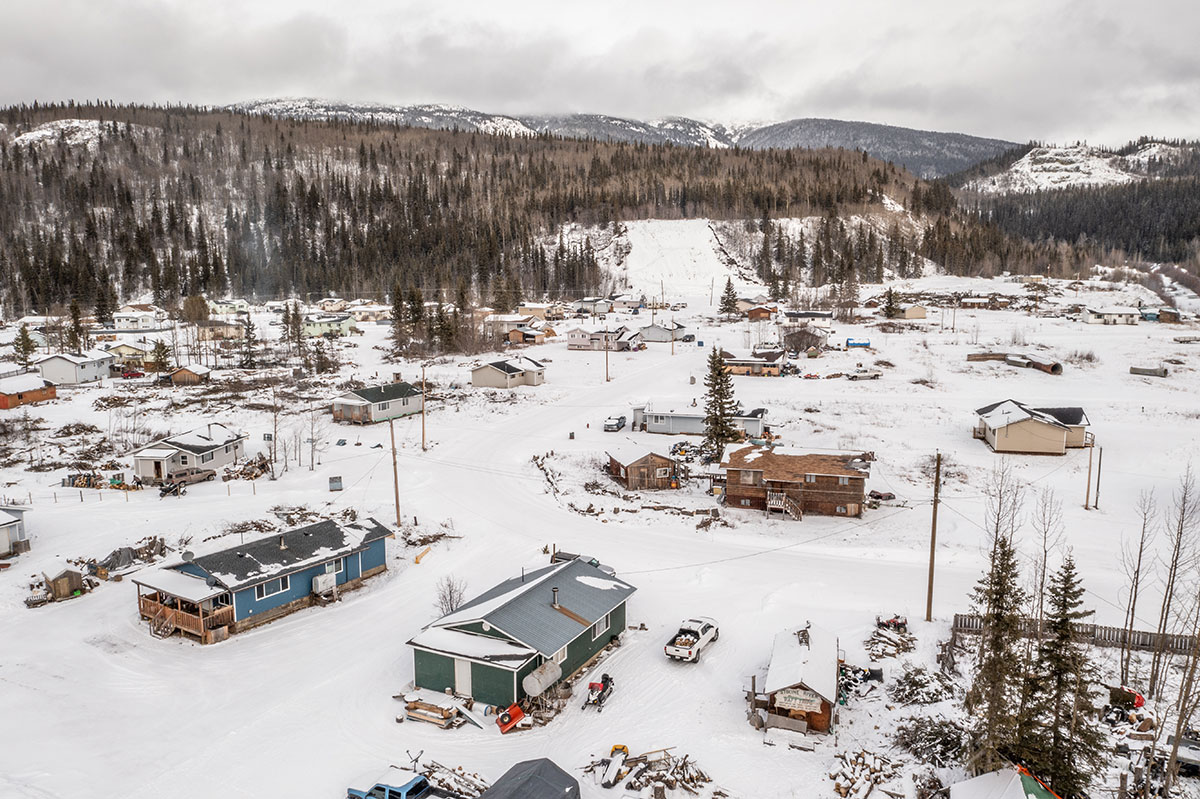 It was also the focus of a weeks-long manhunt for two serial killers in 2019, with remoteness blamed as a reason for a delayed police response.
Iskut's nearest detachment is in Dease Lake, 80 kilometres to the north, where officers are responsible for covering much of the province's northwest. During one recent threat in the community, Day says the band council worked with a local mining company to provide private security for residents.
That shouldn't be necessary, he adds.
"It's obviously ridiculous that Tahltan and industry are having to fund our own security in an area that is creating billions of dollars in economic development for British Columbians," he says.
Although he says he hasn't heard details about plans to create a detachment in Iskut, Day says the overall news is promising.
But the question remains of where the force will find officers to fill the empty positions.
In addition to more than 10 per cent vacancy in the RCMP's provincial business line positions, the BC RCMP has an overall vacancy rate of more than 20 per cent of its roughly 7,000 officers, the Vancouver Sun reported last fall. In addition to recruitment challenges, the force said about 1,000 officers were absent for things like parental leave, sick leave, injuries and suspensions.
In a Feb. 27 presentation to Terrace city council, RCMP Staff Sgt. Terry Gillespie addressed the vacancies, which he said are a nationwide issue and not limited to the RCMP. He called the current outlook for recruiting "bleak."
"In the short term, there's no light at the end of the tunnel yet," Gillespie said. "Policing in general is not as attractive as it used to be. Even places like Vancouver, who historically had no issues recruiting, are now having issues recruiting."
Gillespie noted that BC RCMP needs about 15 recruits a week to keep staffing levels up but is currently seeing between three and five. He said trying to find new recruits has become a "full-time job" in the northern city, which has about 12,000 residents. An RCMP report to Terrace city council showed that, out of 38 officer positions in the city, nine were vacant.
When asked by Terrace Mayor Sean Bujtas whether any of the $230 million could benefit Terrace, Gillespie said he was still in the dark about how the money would be spent.
"They've said that it's to help policing in rural areas, so I would assume that means more general-duty members, but they haven't told us specifically how that's going to pan out," the detachment commander said. "The other question is, if they establish all these new positions, how are they going to fill them?"
The shortfall is affecting pro-active policing in the community, Gillespie added, with the Terrace detachment temporarily collapsing its crime-reduction and community policing units until adequate staffing is available.
The RCMP declined to make anyone available for an interview until more details are available about the $230 million, something it said was expected in the coming weeks.