Compiled by veteran medical journalist Brian Owens, this roundup of some of the newest science on the COVID-19 pandemic, straight from the scientific journals, is presented by Hakai Magazine in partnership with The Tyee.
How to promote a COVID-19 vaccination program
The first vaccines for COVID-19 have been approved for use in the United States and Canada — the next challenge is ensuring enough people get the shot to stymie further spread. Researchers have suggested five strategies, based on behavioural science, to promote uptake of the vaccine: make the vaccine free and easily accessible; make access to valued settings like restaurants and bars conditional on getting vaccinated; use public endorsements from trusted leaders; provide priority access to people who sign up for vaccination before vaccines are widely available; and to advertise the decision to get vaccinated as a public act, similar to giving blood.
Campaigns to encourage vaccination will be important, because another study found that, in the United States, while almost 60 per cent of adults plan to get the vaccine eventually, more than half do not want to get it under the temporary emergency use authorization and would prefer to wait until it is formally approved. Two groups at higher risk from COVID-19 — older people and Black people—are also less willing to get the vaccine.
Journal of the American Medical Association, Dec. 14, 2020
American Journal of Infection Control, Nov. 19, 2020
Men at higher risk of severe COVID-19
Men with COVID-19 have a higher risk of death, and are almost three times more likely than women to require admission to intensive care. An analysis of more than 3 million cases found that while men and women are equally likely to get infected, men are at much higher risk of severe disease.
Nature Communications, Dec. 9, 2020
Rise in depression among kids during lockdown
The prevalence of depressive symptoms rose significantly among children in the United Kingdom during the national COVID-19 lockdown. The study found that there was around a 70 per cent chance that depressive symptoms — particularly lethargy, struggling to enjoy activities, and feelings of sadness or emptiness — worsened in any child during lockdown.
British Medical Journal, Dec. 9, 2020
Which masks work best?
While the biggest benefit of wearing a mask is that it prevents infected people from spreading the virus, a mask also offers the healthy wearer some protection against inhaling viral particles. Researchers have tested a variety of community and medical-grade masks and found which materials and styles offer the most protection. Community masks made of two layers of woven nylon that fit snug against the wearer's face could be up to 79 per cent effective at filtering out viral particles. Unmodified surgical masks with ear loops offered 38.5 per cent filtration efficacy, but when the ear loops were tied in a specific way to tighten the fit, the efficacy improved to 60.3 per cent.
JAMA Internal Medicine, Dec. 10, 2020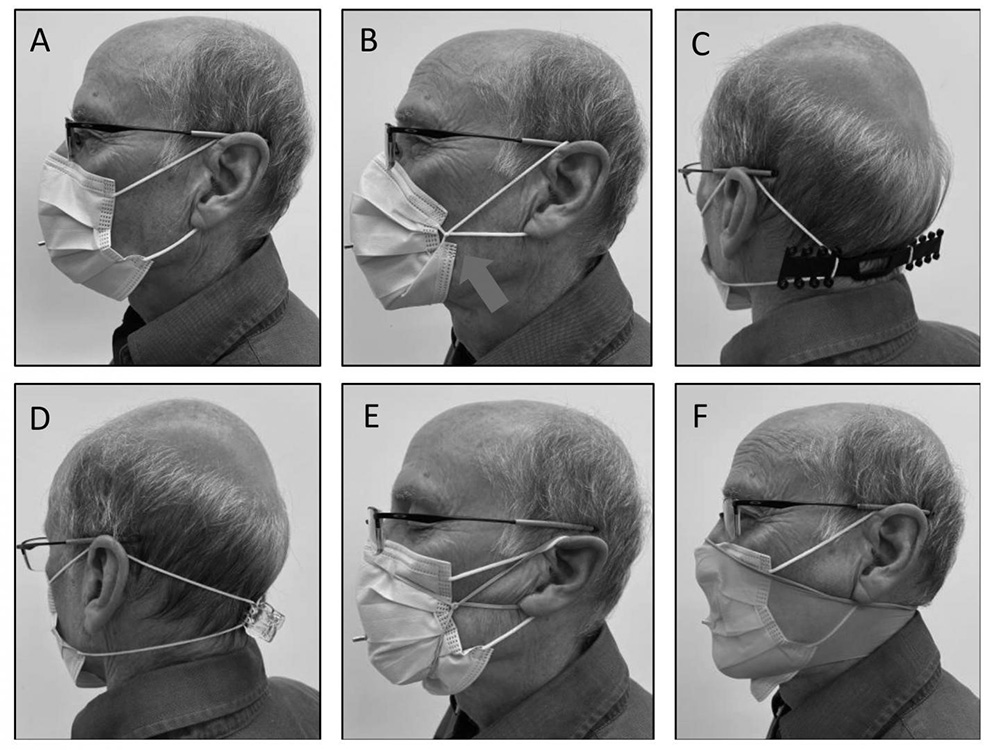 Health-care workers' infections mainly come from the community
In a U.S. health-care system with adequate protective equipment, health-care workers were at higher risk of catching COVID-19 from the community than at work. Nurses were the only group with higher risk once community exposure was accounted for. In the United Kingdom, researchers found that once health-care workers were infected, they were seven times more likely to be hospitalized or die.
Open Forum Infectious Diseases, Dec. 9, 2020
Occupational and Environmental Medicine, Dec. 9, 2020
One third of patients may end up with 'long COVID-19'
A study of COVID-19 patients in Switzerland has found that 33 per cent still reported suffering from fatigue, loss of smell or taste, or shortness of breath or cough up to six weeks after diagnosis. The ongoing symptoms were seen even in patients with no underlying risk factors, and those who did not have a severe form of the disease.
Annals of Internal Medicine, Dec. 8, 2020
Dogs might sniff out COVID-19
Trained dogs might be able to detect people infected with COVID-19 by sniffing their sweat, according to an early proof-of-concept study. Researchers tested six dogs in France and Lebanon — three explosive detection dogs, one search and rescue dog, and two colon cancer detection dogs — to see if they could discriminate between sweat samples from symptomatic COVID-19 patients and those who were not infected. The success rate per dog ranged from 76 per cent to 100 per cent after one to three weeks of training.

The genes that are linked to severe disease
Researchers have identified eight genetic sequences that are more common in people who were critically ill with COVID-19 than the rest of the population. The sequences relate to genes that are involved in inflammatory processes and the body's response to invading viruses. The researchers suggest that drugs that boost interferon signalling, target harmful inflammatory pathways, or dampen the activation and infiltration of white blood cells in the lungs could help treat seriously ill patients. Some existing drugs already target these pathways, and could potentially be used to treat COVID-19.
Evidence of the role of superspreading events in COVID-19
The SARS-CoV-2 virus was introduced to the Boston area of Massachusetts many times in early 2020, but only a small number of those introductions led to most of the cases in the area, according to an analysis of the viral genomes seen in patients. The work highlights the importance of superspeading events, which are responsible for a disproportionate number of cases. The work identified one particular event — an international business conference at the end of February — that led to extensive spread of the virus throughout Boston, and then on to 29 other states by November.
Don't ignore uncertainty in pandemic communications
The COVID-19 pandemic has highlighted the uncertainty inherent in science, with new discoveries overturning older ideas and constant adjustments to predictions of the future course of the pandemic. But governments and public health officials should not shy away from this uncertainty when communicating with the public because of fears that it will promote mistrust. A study in Germany has found that most people want to be openly informed about this uncertainty. When presented with different versions of information about the pandemic with varying degrees of uncertainty, the largest group of respondents preferred the version with the most uncertainty. This version was also the most likely to persuade people to comply with containment measures. The version with the least uncertainty was the least popular.
JAMA Network Open, Dec. 10, 2020
Household transmission remains a big driver of infection
Transmission of the virus between people living in the same household remains an important driver of infection, even in areas where community transmission is reduced, because people with suspected or confirmed infections are required to isolate at home. The researchers say that measures like wearing a mask at home, improved ventilation and isolating at external facilities should be considered to help control household transmission.
JAMA Network Open, Dec. 14, 2020
COVID-19 restrictions are seen as morally right
People are more willing to accept COVID-19-related restrictions than those resulting from other restraints meant to prevent injury or death. They are also more accepting of abuses of authority if those abuses are in the service of controlling COVID-19 than for other reasons also aimed at saving lives. In one experiment, for example, people were more willing to punish a police officer who abused their position to catch people speeding than an officer who violated people's rights to enforce COVID-19-related restrictions.
Journal of Experimental Social Psychology, Dec. 4, 2020