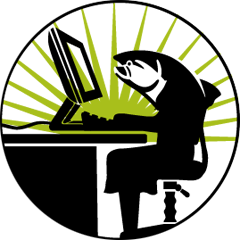 In the wake of headlines about the death of Colten Boushie and the acquittal of Gerard Stanley, we decided it's a good time to check in with you about our comment boards.
Our stories about issues of race in Canada almost always attract the usual suspects who chime in with stereotypes and generalizations.
Are these stereotypes useful? Do they offer context, or fodder for discussion and debate?
We don't think so. No one gains anything, and we're of the mind that they cause harm. Overly general comments aren't helpful either — story comments are for commenting on a story. They're not an excuse for commenters to share something that's always irked them without explanation.
Now, we don't believe in shutting down conversation. That's why we have a comments section. That's why we allow you to remain anonymous. (Here's our humble refresher on civility from last year.)
Different points of view deserve to be discussed. CBC curated some from diverse callers in response to the Stanley trial.
However, moderating hot and controversial issues isn't easy, and we have a small team that shares the job as part of other daily work. The CBC's response to comments on stories that involve Indigenous people was to close them down.
We don't want to do that but we need your help. We are proud to have a lively comments section, so we're challenging you to be more thoughtful.
We'll be moderating sensitive stories more closely. You can help us by keeping dialogue respectful and enlightening, and also by flagging comments for our review when you think they violate the guidelines.
Do continue to upvote and downvote. It's a good way to throw some shine on your fellow commenters and also throw shade on those who could be more thoughtful.
We want to get this right and prove we can continue our history of having a higher-than-average level of civility and debate in our discussions and avoid prematurely closing comments as much as possible.
Thanks for keeping this publication feisty. Your feedback, as always, is welcome below.