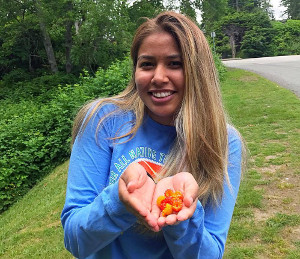 Last school year, Sarah Humchitt explained to her Grade 11 social studies class the history of residential schools. She spoke about the lingering effects they still have on Indigenous people. She used her extensive knowledge of Indigenous history and culture, a love passed down by her grandmother, a cultural storyteller. She talked about her great-grandmother, who had gone to a residential school.
Humchitt, from the Heiltsuk First Nation, was approached by her social studies teacher to help fill in gaps in the curriculum. He knew she was a wealth of knowledge and a history buff, she says. Humchitt had been learning about residential schools since Grade 1 in her on-reserve school in Bella Bella.
She had just transferred to Britannia Secondary School that year, which she chose for its diversity. Twenty-eight per cent of the school's population is Indigenous, Vancouver's highest concentration.
Yet some of the non-Indigenous teachers had difficulty in teaching about Indigenous content. "There were only two to three pages on residential schools in the textbook," Humchitt noted.
A new Ministry of Education initiative hopes to change things.
The 2016 school year was the launch of B.C.'s new mandatory First Peoples curriculum in all Kindergarten to Grade 9 classes, with Grade 10 to 12 to be added this year. While schools might have had units on residential schools, now every subject — from math to science to physical education — must have some First Nations component.
The curriculum guidelines aren't strict and mainly follow First Peoples Principles of Learning, which include concepts like recognizing knowledge as sacred and that learning takes patience and time.
But the launch has not always been smooth.
While non-Indigenous Canadian teachers may want to teach about residential schools and Indigenous culture, many don't feel confident enough and are nervous they'll say the wrong thing, according to a new study from MacEwan University in Edmonton. Not only were teachers apprehensive, the study found, some didn't even know about residential schools.
Turning to Indigenous students like Humchitt is one response.
She has more knowledge than a lot of the other Indigenous students — she grew up in Heiltsuk Nation territory in Bella Bella, speaks the Heiltsuk language, and became a lover of history, following in the steps of her grandmother.
Humchitt, who is now graduated, says she was happy to share her knowledge when asked, but she hopes the new mandatory curriculum will take some pressure off Indigenous students in the classroom.
She says she experienced disproportionate expectations from teachers to chime in whenever First Nations content came up.
Humchitt was surrounded by Indigenous culture and education when she grew up on reserve. However, she says a lot of urban Indigenous students don't have the same level of education yet are still called upon as spokespeople.
"They're put in a lot of pressure by their teachers and peers," Humchitt reflects. "One of my cousins is one of the only First Nations students in a class. And now that there is First Nations course work, they often look at her to explain. When, for the most part, she doesn't have any answers because she's lived in the city for so long. She answers to the best of her capabilities, but she talked about how much pressure it put on her. It was very difficult for her to process. I think that happens a lot.
"[In class], I'm being put under a lot of pressure, mostly because my experience is so different from everybody else," she continued. "I've just recently moved away from the [reserve] and I was exposed to all this cultural knowledge and experiences and that made me so different from all the other First Nations kids. I feel like, I've kind of become the unofficial poster child for Britannia."
The first year of the mandatory curriculum was Humchitt's last year at secondary. She says the school principal stepped up and made sure that support services were available.
"He realizes how much strain it put on me," she says of her Grade 12 year. "He said, you have the support of your First Nation counsellor and your school counsellor. It doesn't have to be all on you — we can step in for you."
Humchitt thinks the new curriculum will eventually make things better. She saw a lot of teachers reaching out, to her and other First Nations students. They asked her questions one-on-one, rather in the classroom, and she appreciated that.
"Maybe my 14-year-old sister or my six-year-old brother will come into the city, and they won't have so much pressure put on them to teach our ways at such a young age. That they'll have their friends understand their background and where they come from," she says.
Teachers as well as students faced challenges as the new curriculum was introduced.
The education ministry provided the 77-page booklet "Aboriginal World Views and Perspectives in the Classroom" as well as the nine concepts from the First Peoples Principles of Learning.
But neither of these include lesson plans to help teachers incorporate Indigenous approaches in more difficult subjects like math, instead focusing mainly on culturally appropriate ways of teaching and learning.
Holly Fitch is an art teacher and learning specialist at Fraser Academy, a Vancouver independent school that teaches students with dyslexia and language-based learning disabilities.
Fitch was happy to see Indigenous education being given greater priority. And Fraser Academy had been incorporating Indigenous knowledge into the curriculum before the new requirement in order to prepare for the first year. The school took students on trips to the Museum of Anthropology and an Indigenous speaker had come to teach about cultural understanding, though Fitch says they had a difficult time finding someone who had an educational background.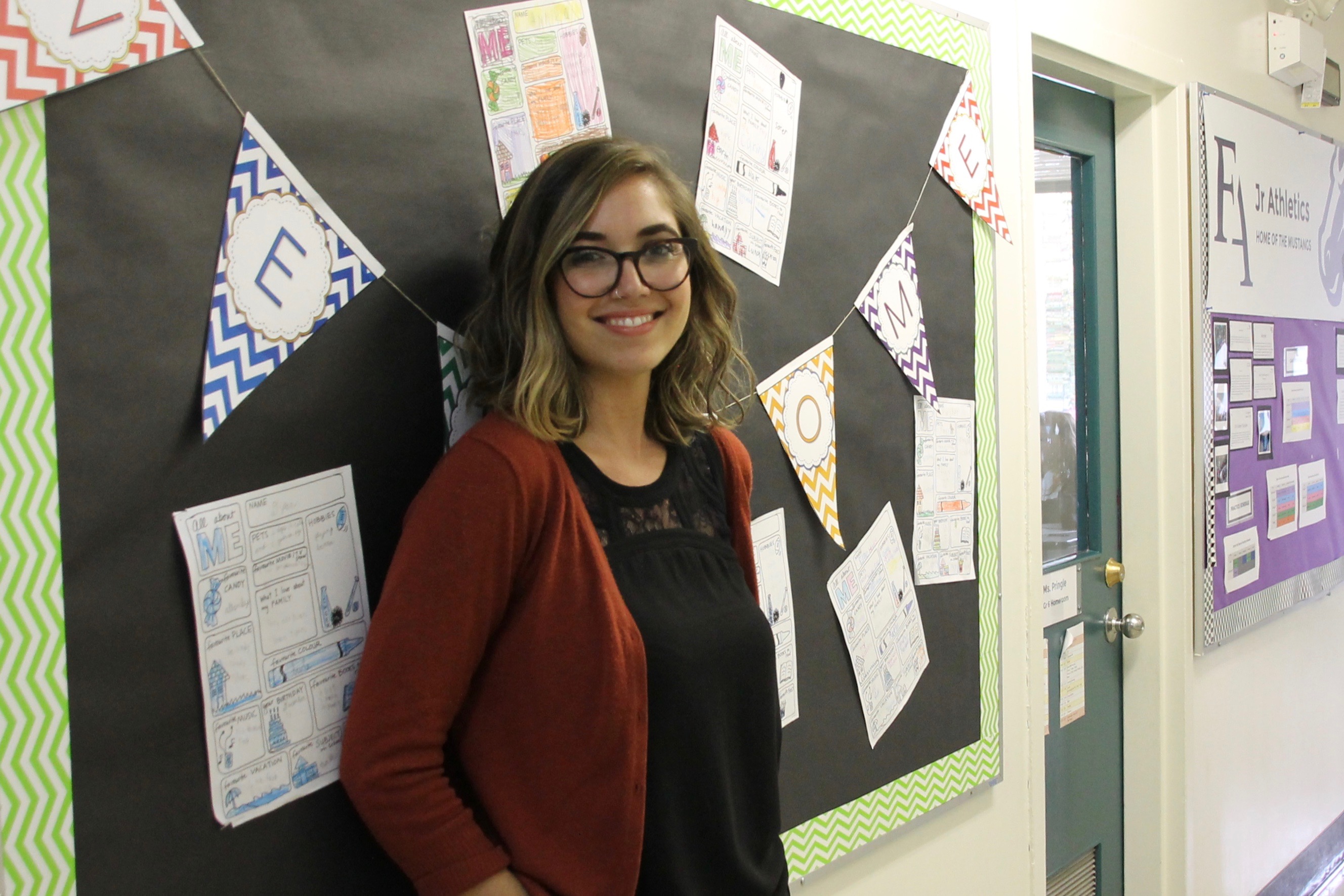 But she still didn't feel qualified to achieve the curriculum goals and wanted to bring in members of the Indigenous community to teach their knowledge firsthand.
"I actually contacted the school board and asked them, this is part of our curriculum, and I don't feel it's appropriate for me to teach it," she says. "I would like someone to come and teach workshops or act as an artist-in-residence, but they weren't able to provide anyone."
Fitch says she went to some Indigenous education seminars last year and talked to Indigenous people about teaching as a non-Indigenous person.
"They said, as long as you teach it in a way that really helps to show the kids a broad sense of understanding and not try to teach a washing-down version of what different cultures are like," she says.
Fitch says having guests come in is great, but she also needs a go-to person as a continuing resource.
"Someone I could reach out to and have a phone conversation with or an email conversation with, and find out better ways to support Aboriginal education for our kids," she says.
Cindy Dang, the English department head at the school, says the lack of resources was also a problem for her.
"They did provide us with a handbook that came out with the curriculum but I felt like it wasn't enough," she says. "It was a booklet with a few web links. It was pretty limited and pretty small."
However, resources are easier to find now than they were in the past, she says. School staff have met with textbook publisher McGraw Hill to provide better resources on Indigenous content.
Although she isn't Indigenous, Dang is Chinese and says being a minority can help foster some understanding on how to teach a different culture.
"It's still difficult for me, but at the same time, knowing the hardships of discrimination, wanting to make sure people hear the story and tell their story... Learn from them, learn what knowledge they have and how it's different — and also how it's not really that different."
Emily Macalister is non-Indigenous but has experience working within Indigenous ways of teaching. She previously worked at Tsleil-Waututh First Nation as a teacher. Now, she's a senior math teacher at Fraser Academy and says she focuses on the First Peoples Principles of Learning as a basis in any lesson.
"One is 'learning takes patience and time.' In terms of learning math, it's also about thinking how do we conduct ourselves? How does that improve my ability to learn?" she says.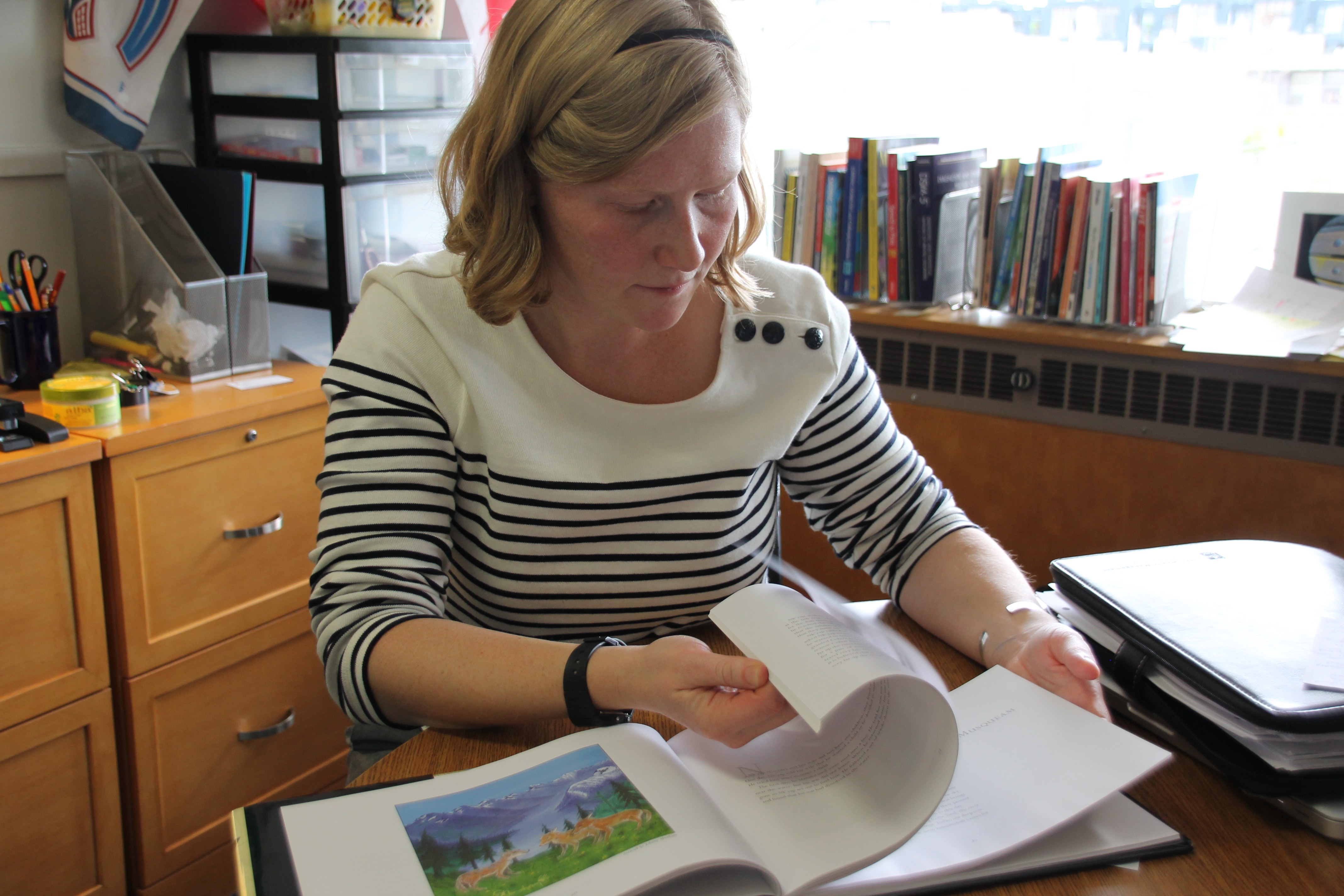 Bringing Indigenous aspects into everyday conversations is easy, Macalister says, and more natural than thinking about it as mandatory curriculum.
"Sometimes that's in informal conversations versus the more formal conversations. Just making sure that the Indigenous people of Canada, specifically those whose territory we're on right now, are in the consciousness of our students."
She appreciates the work done and resources provided by the First Nations Education Steering Committee (FNESC) and would like to see more funding provided for the organization.
"Their mandate is not to create resources — that's a small component of what they're doing," she says. "The resources that they're putting out through collaborations of teachers across the province, those are great resources."
Jo Chrona, the committee's curriculum coordinator, says teachers can't be afraid of teaching the new content.
"We need to put ourselves as educators in the exact same place that we ask of the students. Recognize there is something that we might need to learn," she says. "We ask respectful questions. We collaborate with others. We take thoughtful risks and we learn from them. We have to make mistakes — we don't learn if we don't."
FNESC had a large role in paving the way for the new mandatory curriculum. It developed a "Learning First Peoples" series, guiding teachers in implementing Indigenous content into science, math, and English language arts. The guides are based in the First Peoples Principles of Learning that promote basic concepts like intercultural understanding, empathy and respect.
Chrona emphasizes that the committee is not responsible for the new curriculum or its rollout — that's the job of the B.C. Ministry of Education. However, it is there to support educators with vetted and culturally appropriate resources, she says.
The steering committee also strongly encourages school districts to connect with local First Nation communities.
"That's an important piece of this," she says. "So much knowledge and perspective is held locally. There are 200 bands in B.C. so that's quite a diverse group of people."
Indigenous students have much to gain from the new curriculum. About 11 per cent of B.C. students are Indigenous. Chrona says the lack of Indigenous content distances those students from the school system. Only 63 per cent of Indigenous students who live off-reserve graduate from secondary school, compared to the national average of 84 per cent.
The curriculum has to be mandatory, she says.
"Some people have suggested that we can leave it more flexible," Chrona says. "The problem is, if they were inclined to do it, they would have already done so and we wouldn't see it still absent."
The Indigenous people she has worked with around the province all support the new curriculum requirement, she says.
"They recognize we can't come to a place of reconciliation if Aboriginal content in the curriculum is still seen as optional."