Promised a new nation-to-nation relationship with the federal Liberal government almost two years ago, the Assembly of First Nations isn't waiting for Ottawa to start the conversation about a new way of delivering housing both on and off-reserve.
The Assembly started talking to its members from across the country about the issue last November, at its first National Housing and Infrastructure Forum in Winnipeg. A special Chief's Assembly followed soon after in Quebec, supporting the development of a First Nations National Housing and Infrastructure Strategy.
Now the AFN has moved on to a series of provincial meetings to seek First Nations' input on how a new housing strategy should work. The first for B.C. drew representatives from 75 B.C. First Nations to a two-day forum in Victoria on Monday and Tuesday.
"I've given up on there being an epiphany in Ottawa," Harold Calla, a member of the Squamish nation and CEO of the First Nations Financial Authority, told the first day of the forum.
"I'm glad to see the conversation starting to talk about not waiting for people to give us rights, but [how to] start taking them, start acting on them."
First Nations need housing authority
The forum asked participants to consider an idea developed by the AFN Chiefs' Committee on Housing: the creation of national, provincial, and even regional First Nations authorities that would directly control housing assets both on and off-reserve.
Putting housing under First Nation control could impact more than just homes. AFN National Chief Perry Bellegarde spoke about the link between housing and jobs on reserves, using as an example his own experience as chief of the Little Black Bear First Nation in Saskatchewan, when Canada Mortgage and Housing Corporation built four and five bedroom homes in the community.
"They supplied a fridge and stove, and washer and dryer," Bellegarde recalled. "And then all my cousins that worked at the band office quit their jobs and went on welfare because they could get everything else paid for on welfare," he said.
"It's almost like they're motivating our people to stop working and go on welfare. There's something wrong with that system."
Of course, just getting a house on reserve isn't exactly easy. As of 2011, a quarter of on reserve First Nations individuals lived in overcrowded conditions. More than 40 per cent lived in housing that was in need of major repairs.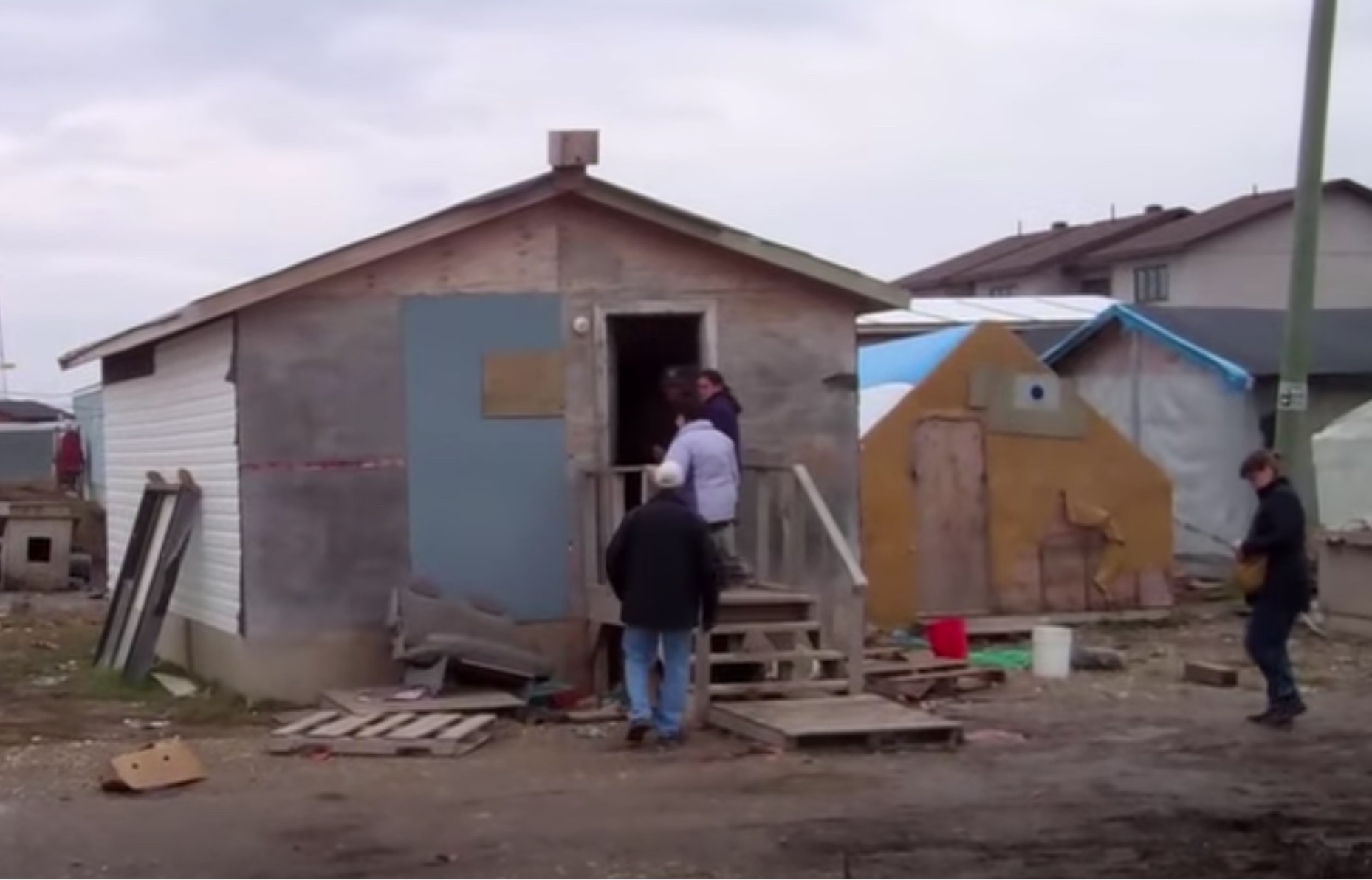 Manitoba regional chief Kevin Hart, who is responsible for the national Assembly's housing, water, and infrastructure portfolio, joked darkly that on-reserve housing is so scarce that a child should be put on a wait-list as soon as its born, "because in 20-25 years, maybe there's going to be a house available to them for their own family."
Twenty-five years might not be long enough for many First Nations communities. "Our community hasn't had a new home since 1985," said BCAFN acting regional chief Maureen Chapman. Some of those homes, she added, have since been condemned as unfit for occupation.
Collective advocacy for local needs
Feedback from provincial meetings like this week's in Victoria will determine a draft action plan for moving forward with a Canada-wide First Nations housing strategy, including potential roles and responsibilities for any First Nation housing authorities.
"Local communities don't like giving up their authority, for good reason," said Garry Merkel, who led the now-defunct B.C. Aboriginal Housing Committee and chaired the Victoria forum.
"You've got to build a model that respects what happens at the local level, but still lets us capitalize on each other, get some economies of scale, use our collective advocacy power, use large scale capacity development programs, and implement them at a larger scale."
Merkel and other speakers including Calla, national chief Bellegarde, former Aboriginal Housing Management Association CEO Ray Gerow, and Hart, agreed on the importance of First Nations taking their time in establishing any new agencies to oversee housing — a process they said could take a decade or more to complete.
"All that kind of work takes infrastructure," said Merkel. "You can't just have local people running that off the side of your desk. You need some kind of superstructure to make whatever those common functions are, happen."
Getting past 'shuffling deckchairs on the Titanic'
While this week's conversation was among First Nations alone, Ottawa hasn't been entirely silent.
The Canada Mortgage and Housing Corporation (CMHC), and Indigenous and Northern Affairs Canada (INAC), have both been consulting with First Nations, academics, and other housing organizations as part of the federal mandate for indigenous housing reform. Pending policy changes include a CMHC-led National Housing Strategy for off-reserve accommodation, and reform of INAC's own protocols for supporting on-reserve housing.
Independent new First Nations Housing Authorities wouldn't fix every persistent housing problem on their own, Merkel admits. So in the meantime, First Nations will continue to work with federal and provincial governments on reforms that fall short of that degree of First Nation control.
"Building an organization without figuring out how you fix all the pieces, and get a strategic and coordinated approach, is really shuffling the deck chairs on the Titanic," said Merkel.
"You have to have a reason for moving to a First Nations authority, and it needs to do something useful that the current system is not able to do for whatever reasons."
Merkel admits it's all a bit vague right now. But that's intentional, he says. The Assembly is only trying to start a conversation. "By the end of this [forum], we're going to be talking about 'How do we carry this conversation on?' Cause this is not going to give us all the answers."
But it may well begin to sketch in the outlines of an answer.