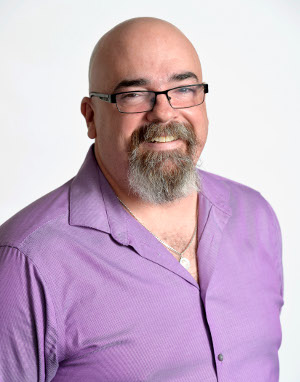 Maritime workers are protesting today in three British Columbia cities, as well as Toronto and Montreal, saying the federal government is attacking their jobs and putting Canada's coasts at risk.
"We're trying to protect our seafarer and our coastline," said Rob Ashton, the president of the International Longshore and Warehouse Union Canada, in a phone interview.
The International Transport Workers Federation Secretariat and the Seafarers International Union are also participating in the protests.
A statement on the ITF's Canadian website said, "Join us in the fight against the federal Liberal government's ignorant and flat-out assault on maritime jobs — and its plans [to] sell us out to corporate greed."
Ashton said the unions are upset about the Canada Transportation Act (CTA) Review Report submitted to Marc Garneau, the minister of transport, in July.
Former MP David Emerson chaired the review committee, which Ashton said recommended privatizing Canada's ports and eliminating the cabotage rules that protect Canadian maritime jobs. Cabotage ensures that any vessel trading within Canada is Canadian owned, operated and crewed.
Ashton described the report as an "attack on the Canadian seafarer and the destruction of good-paying, family-supporting jobs" so that companies that own vessels can save money.
If Emerson's recommendations are followed, it will be easier for companies sailing within Canada to replace Canadians who are paid $20 an hour or more with international crew who are often paid less than $2 an hour, he said.
Nor does it make sense to follow the recommendation to privatize ports "so hedge funds and pension funds can earn profits on the backs of Canadians," he said.
The unions are also concerned that the Canada-European Union Comprehensive Economic and Trade Agreement that the federal government and the EU signed in October will make it harder to enforce safety and environmental standards, Ashton said.
"There's lots of nasty stuff in this and we're saying 'no, it's not good for Canada,'" he said.
The protests against CETA were inspired by Wallonia, the region of Belgium that delayed the EU signing the deal, he said. "Our decision to hit the streets was [made] when Wallonia said, 'We're not doing it.' If they can do it, why can't we, as Canadians?"
Ashton said his union depends on trade, but it needs to be fair to Canadian workers. "We're for trade. We just don't like seeing it when this trade is at any cost and is wiping out industries."
The protests are planned for newly appointed Foreign Affairs Minister Chrystia Freeland's office in Toronto; Garneau's office in Montreal; MP Hedy Fry's office in Vancouver; the Transportation Canada office in Prince Rupert; and Ogden Point in Victoria.
Already under the existing rules, Canadian seafaring jobs are disappearing, Ashton said.
The SIU, which is participating in the protest, represents 104 Canadian seafarers that Woodward's Coastal Shipping in Newfoundland, which distributes fuel to communities in Labrador and Nunavut, laid off in December and replaced with foreign workers.
Ashton said he'll be in Victoria where the ship Cable Innovator, which is owned by British company Global Marine Systems and lays and repairs optic cable underwater, has a waiver to use a low-paid foreign crew until 2025.
The government's ignoring that issue, too, Ashton said. "We have to make our government understand."