As oil prices rose and fell, the federal government somehow wrestled a national agreement on climate change — with two notable exceptions. The fates of pipelines that had consumed public interest for years were drawn, while others were punted into the future. Canada's beleaguered oil and gas industry faced an uncertain year with a new Liberal government in Ottawa, and 2017 looks like it will have its own share of big shifts.
For the year that was, here are the top five energy stories.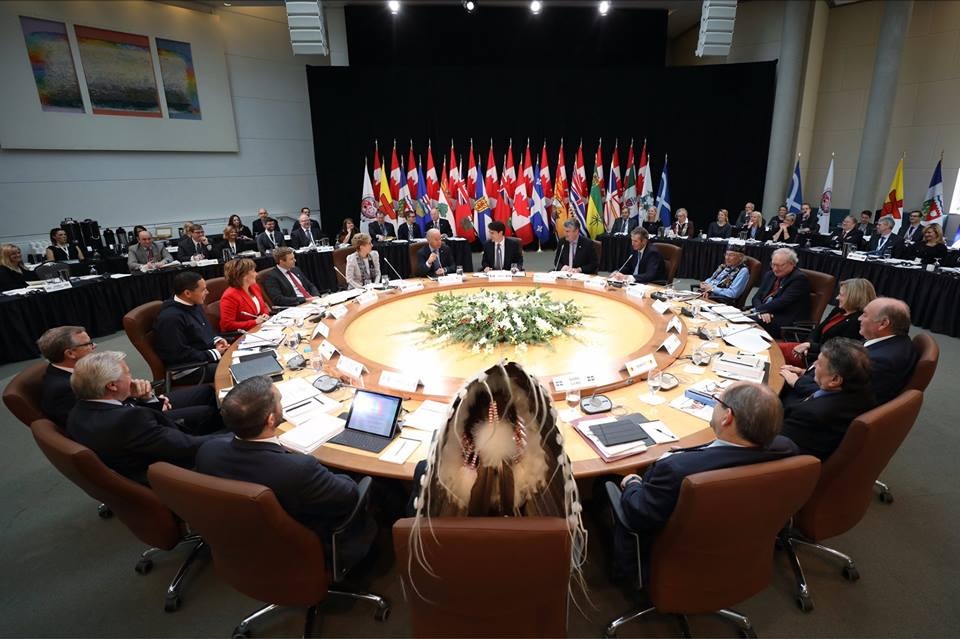 1. Canada gets a climate change deal
For nearly 20 years, enforcing a reduction in greenhouse gas emissions had eluded the federal government. The Kyoto Protocol was never given the tools to have much effect. A national emissions plan was announced in 2007 and gradually abandoned. Emission regulations for the oil and gas sector were promised for seven straight years without ever seeing the light of day.
When 2016 began, the ink was barely dry on the Paris agreement on climate change. The summit was a photo-friendly way of telling the world Canada was back, but it still had to prove it. Among themselves, the premiers had been building a national energy strategy for two years that left no role for Ottawa. Prime Minister Justin Trudeau's promise of a national plan that would resemble medicare in its flexibility would contend with very established opinions among the premiers, most notably Saskatchewan's Brad Wall.
A meeting in March laid the groundwork for six months of talks. Gradually, Ottawa let trickle out the trial balloon that it was interested in a national carbon price, and it had a preference in a direct carbon tax. These developments were usually met with outrage from Wall. Meanwhile, the uncertainty over the applications of several pipelines across the country continued to upset environmentally minded voters. Environment Minister Catherine McKenna, while speaking at the Broadbent Institute's annual summit in April, acknowledged she was working with parts of Canada that had little interest in listening in each other.
"I don't want this to be a national unity crisis," she said. "I get nervous about the way the conversation sometimes goes, that it's east versus west and different groups." The difficulty of finding common ground was laid bare on Oct. 3, when Trudeau surprised everyone by announcing Canada would be pursuing a national price on carbon. Provinces and territories could do so with a tax or a cap-and-trade scheme, but if they didn't do either Ottawa would collect the money in a tax and then hand it back to the province or territory. The announcement came as the country's environment ministers were meeting with McKenna in Montreal, leading some of them to walk out. A national plan on climate change wouldn't likely have unanimous support.
In early December, the prime minister and the premiers gathered to sign a deal. The surprise hold-out was B.C. Premier Christy Clark, who wanted her province to have more power in deciding how its carbon tax would synchronize with the national one. In a last-minute frenzy that included press conferences from Clark and McKenna, B.C. won the concessions it sought and was brought on board. The only ones not to sign were Manitoba and Saskatchewan.
The pan-Canadian framework's efficacy has yet to be determined, but a deal this all-encompassing, although imperfect, has brought climate policy to new ground after decades of false starts.
2. Trans Mountain rises above the rest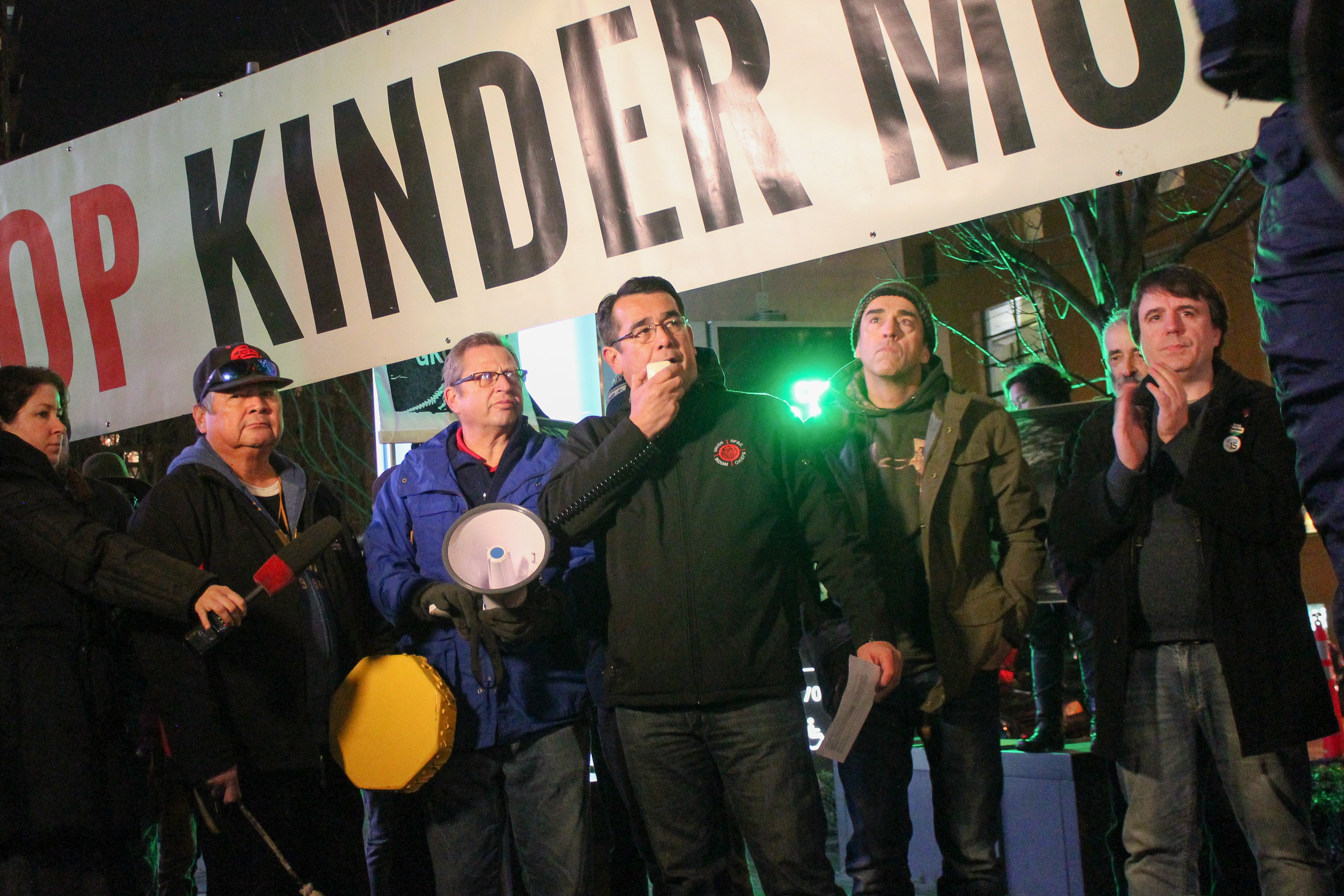 For most of Canada's noteworthy pipelines, the year ends much as it began — except for Kinder Morgan's $6.8-billion Trans Mountain project.
The 890,000-barrel a day crude pipeline expansion, which would nearly triple its current capacity of 300,000 barrels a day, earned the ire of most Indigenous leaders and mayors in the coastal region where it would end in the Port of Vancouver, including the Vancouver Mayor Gregor Robertson. For a prime minister who vowed to make both Indigenous rights and the environment a priority, Trans Mountain was a symbol used by some to argue Trudeau was pursuing the same policies as the Conservatives. The constant possibility of the pipeline being approved served to undermine the Liberal government's credibility on climate change as it was pursuing a national agreement on carbon.
Meanwhile, three other pipelines faced tougher odds. Enbridge Inc.'s Northern Gateway pipeline's legal troubles worsened after a federal court declared the project had failed to properly consult and accommodate First Nations. Ottawa delayed making a decision on how the pipeline and its regulator — the National Energy Board — should rectify the failure. TransCanada's Energy East pipeline faced controversy in Quebec after the National Observer revealed the company had secretly met with the NEB. Protests at the pipeline's hearings in Montreal shut down the application process and the NEB decided to start anew by hiring new officials to run the hearings.
Keystone XL's winding path became even more tangled in 2016 after U.S. President Barack Obama's decision to block the pipeline in November 2015 made it seem all but out. The election of president-elect Donald Trump has given the pipeline new hope, but because Trump has argued the U.S. should get a share of the project's profits, it likely won't be clear what Trump has in mind until after inauguration day.
On Nov. 29, Trudeau announced that Trans Mountain and a lesser-known project known as Line 3 would be approved, while the beleaguered Northern Gateway project wouldn't get its federal permit. The government also announced it was moving ahead with an oil tanker ban in B.C.'s northern waters alongside a $1-billion oceans protection plan. The possibility of a major backlash in B.C. against Trans Mountain still exists, but the federal government's position is at least public after a year of uncertainty.
3. The oilsands and the wildfire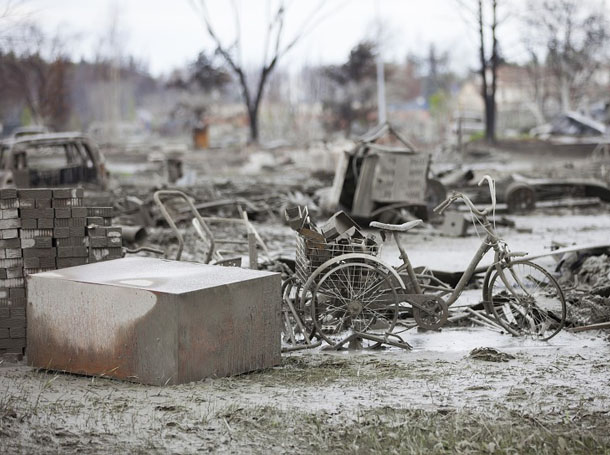 The situation in Fort McMurray couldn't have been worse. Its economic raison d'être — the oilsands — had been devastated by a drop in global oil prices. The provincial government was putting new regulatory measures in motion to control the energy sector's emissions, adding to its uncertainty. And then in early May, the wildfires came.
The inferno moved swiftly into the town of Fort McMurray, as well as areas where oilsands production was taking place. The personal videos of residents trying to escape the flames and the heat by car went viral. The shock of seeing suburbs that resembled those found anywhere in Canada consumed by fire and smoke triggered a massive donation drive. The world sent its firefighters, including South Africa.
The disaster focused political attention in Edmonton and Ottawa. Conservatives in the national capital were already criticizing the Liberal government for not doing enough to help unemployed oil and gas sector workers. Trudeau's visit to the devastation was described by one analyst as the first big test of his leadership in a crisis.
The fires would also spur a debate on climate change since past research indicated Canada would see an increase in forest fires. In the throes of it all, Green leader Elizabeth May was forced to clarify a statement and say she hadn't made a direct link between climate change and the wildfires.
Overall, the fires brought sympathy to a community that had often found itself used as a byword for big paychecks, big trucks and resource extraction. Fort McMurrray's sense of community came through in stories of survival and support that betrayed its caricature as an exploitative wasteland.
In the end, 2,400 homes were destroyed and more than 800,000 people had to flee the inferno. The Bank of Montreal predicted the cost to insurers would be upwards of $9 billion.
In the oil patch, some companies shut operations for up to two weeks. Goldman Sachs estimated that the sector would lose about 14 million barrels of production due to the wildfires and the cleanup.
4. The OPEC production surge ends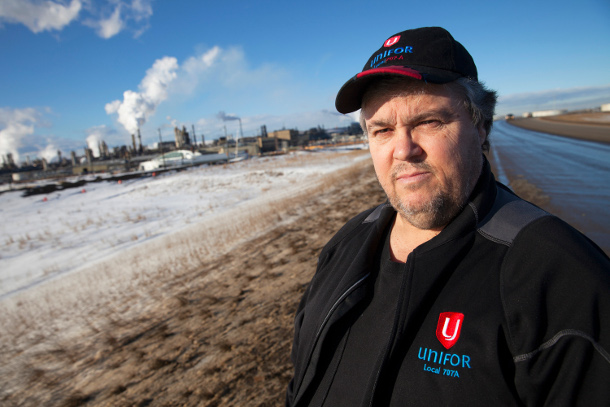 For more than two years, Canada's oil and gas sector has lived at the mercy of a global plunge in oil prices. With U.S. shale oil production rolling high, OPEC — led by Saudi Arabia — has taken a pass from controlling production to end a supply glut since mid-2014.
The result was a continued pressure on the oilsands. The price for Brent — the global benchmark for crude prices — had reached US$112 a barrel in June 2014, but went as low as US$27.10 in January of 2016. The drop put Canada's oil sector on track to post losses of more than $3 billion in 2016 after hitting pre-tax loses of more than $7 billion the year before, according to a Conference Board of Canada report.
In January 2015, Alberta's unemployment rate was 4.6 per cent. Last month, it hit nine per cent, the highest it's been in two decades.
The commodity price hit went beyond oil and gas country and reshaped the country's economic fortunes as a whole too. "The negative effects of the oil price shock are also increasingly spreading beyond the energy-producing regions and sector," said a Bank of Canada business outlook from the beginning of the year. "For example, many businesses across the energy supply chain continue to struggle as they adjust to an environment of weak demand."
The decision, then, by OPEC and several non-members to cut back on production this fall has the potential to dramatically reverse fortunes again — though time will only tell if the oil producers are serious about keeping their pact.
That move came in September, when OPEC agreed to a production cut and like-minded producers like Russia followed soon after. With still a lot of uncertainty over compliance, Brent is staying above US$50 a barrel. So far, the Canadian oil patch and investors appear skeptical.
"It's going to be wait and see," Martin King, an analyst at FirstEnergy Capital Corp., told the Globe and Mail. "Those who have cut costs and are able to deal with the prices as they see them will continue to do what they're doing. But those that need higher prices may still have to sit and wait."
5. Muskrat Falls' troubles laid bare

At the start of the year, the Muskrat Falls hydroelectric project in Labrador was already a massive, over-budget project with problems to boot. Things only got worse as 2016 went on.
Nalcor, the Crown corporation overseeing the project, saw its CEO Ed Martin and its entire board of directors resign in April. Nalcor was facing pressure from the new Liberal government over the rising costs of the delayed mega-project. The resignations continue to cause headaches for Premier Dwight Ball after it was revealed Martin would receive a $1.3 million severance package because the board had in fact fired him without cause before he announced his resignation.
The official cost for Muskrat Falls ballooned over the course of the year. A Globe and Mail estimate pegged the price tag at $9 billion in December 2015. In June of this year, Nalcor said the cost was actually going to be $11.4 billion. For good measure, a new contract with construction firm Astaldi this month has pushed the total cost to $11.7 billion, according to the Canadian Press.
However, it was local protests that pushed Muskrat Falls onto the front pages nationally, not its rising costs.
After years of local opposition, Indigenous communities near the project began protesting over the planned flooding at the site. The flooding would bury trees and other organic material, leading to a rise in methylmercury in nearby water systems. A study by Harvard University researchers created even greater suspicion about Nalcor's plans among opponents. The protesters gradually increased their pressure in October, eventually breaking onto Nalcor's property. A rise in police personnel did little to deter them. In the end, Ball met with the local Indigenous governments and came up with a plan to reduce the scale of the flooding and to do more tests on methylmercury.
The protests were the latest installment of tensions between large, Canadian energy projects and local communities, this time for the hydro sector. The protests led the Canadian Electricity Association to say it was worried about the power being given to local communities. Meanwhile, the legal fallout for the protesters continues in Labrador, with Nalcor having to convince a judge to drop contempt of court charges against a 96-year-old protester this month.