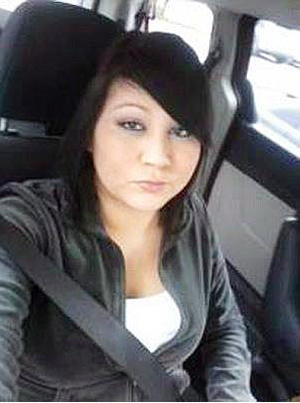 When the B.C. government released its response to a damning report on the death of a young woman who grew up in government care on federal election day, it was clear someone wanted the news buried.
The Tyee has learned the direction came from the premier's office, which overruled ministry communications staff who wanted to release the report before or after election day.
Children and Youth Representative Mary Ellen Turpel-Lafond's report on the life and death of Paige Gauchier shocked British Columbians. The title -- "Paige's Story: Abuse, Indifference and a Young Life Discarded" -- summed up her scathing findings.
The report found that from early childhood to her 2013 death in Vancouver's Downtown Eastside, Gauchier had been through a revolving door of foster homes, schools, hospitals, detox centres and police stations. It led to an RCMP investigation into allegations social workers failed in their responsibility to report her need for protection from abuse or neglect.
Turpel-Lafond released her report last May. It took the government more than five months to prepare a response, which was released at 3 p.m. on Oct. 19 -- election day -- as newsrooms focused on a likely change in the federal government.
Internal emails obtained under Freedom of Information show that communications staff wanted to release the report earlier or wait a few more days.
But they were overruled by the premier's office.
Plans changed quickly
The emails reveal an initial plan to brief Turpel-Lafond's office on Oct. 15, the Thursday before the Monday election.
In an Oct. 14 email, children and family development ministry communications director Karen Johnston suggested issuing the news release right after that meeting. She asked staff to get materials approved and notify their counterparts in the justice, education and health ministries to prepare their responses to the recommendations.
But Carleen Kerr, director of corporate planning and events for the central government communications unit, responded that Oct. 15 would be "quite busy." Maybe on Friday, Oct. 16, she proposed.
By the next day, staff was planning for release two days after the federal election.
"The latest direction on this -- in discussion with our (minister's office) -- is to aim for a release on Oct. 21," wrote Johnston's colleague Shawn Larabee. "Please let us know if you have any edits, contributions or concerns."
Ten minutes later, Matt Gordon, the assistant deputy minister responsible for central communications operations, wrote that the premier's office had directed that the report's recommendations should be responded to "corporately" with Children and Families Minister Stephanie Cadieux as the spokesperson.
"Corporately," in this context, meaning a single government response rather than comments from each ministry named in Turpel-Lafond's report.
Gordon introduced the idea of an election day response. "Note timing -- if this is for Monday we need to move quickly," he wrote. "Would like to be able to review materials with PO (premier's office) mid aft tomorrow."
The next day, Friday, health ministry communications director Sarah Plank sent an email at 10:01 a.m., writing that it "will not really be possible to get you our final signed off response today, even possibly on Monday."
"We have quite a few stakeholders who have to be consulted on it, before we can call it final and good to go," Plank wrote. "How solid is the Monday release vs. the Weds one that has been proposed?"
Three minutes later, Gordon replied: "Let's start with what are your staff saying is doable -- then I'll consult with PO -- Wed is a no go."
No reason was given, but Premier Christy Clark was scheduled to make her annual appearance at the We Day concert and rally for schoolchildren in Rogers Arena on Oct. 21.
Gordon emailed back less than three hours later saying the premier's office wanted a "corporate response" and "Monday is very much desired."
So Monday it was. At 3 p.m., with four hours until the polls closed, the news release was issued under the headline "Government actions on RCY's Paige report."
The timing annoyed at least one member of the legislative Press Gallery, knowing the story had no chance to get the time or space it deserved. "On federal election day?! Ridiculous," Vancouver Sun reporter Rob Shaw wrote to Johnston.
Cadieux held a teleconference on Oct. 20 at 8:30 a.m., the morning after Canadians voted Prime Minister Stephen Harper's Conservatives out of office and elected Justin Trudeau and the Liberals. Government staff prepared Cadieux with a seven-and-a-half page script that anticipated aggressive questions about the deaths of several children either in provincial foster care, or soon after they had turned 19 and "aged out" of the system.