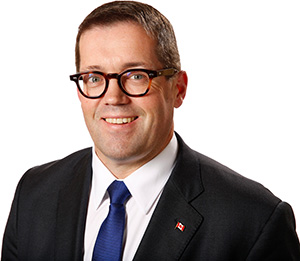 Anyone wanting to receive Employment Insurance benefits should first have to pass a drug test, a Conservative MP who is running for re-election in British Columbia said this week during an all candidates' meeting.
The Liberal candidate agreed with him during the meeting for the Prince George-Peace River-Northern Rockies riding, but later in an interview said he has changed his mind.
The candidates, Conservative Bob Zimmer and Liberal Matt Shaw, were responding to a question from an audience member at the Oct. 4 meeting at the recreation centre in Fort Nelson.
According to an unpublished transcript from Fort Nelson News editor Judith Kenyon who recorded the discussion, an audience member asked how the candidates felt about requiring anyone applying for welfare to take a drug test.
Conservative MP Zimmer, a teacher and carpenter, began by saying that welfare is the last resort for people needing money, so it would be difficult to restrict access.
He continued, "But I do think that measures like that for EI would be quite fair, because you have to be capable of going to work." Someone with drugs in their system would not be capable of going to work, so it makes sense to deny them Employment Insurance payments, he said. "I would be supportive."
Employment Insurance is administered federally. People who are working pay into the system and are eligible for benefits if they lose their job. Social assistance or welfare programs are run by the provinces.
'Not a terrible idea,' says Liberal
Liberal candidate Shaw, a teacher and author, said at the meeting that having worked in a jail he knows that 95 per cent of the people in custody are addicted to drugs. "Welfare is the last line of defence to give these people something, so that they're not committing poverty crimes," he said.
While denying people welfare would lead to more crime, it makes more sense to restrict access to EI, he said.
"As far as EI goes maybe that's not a terrible idea," he said. "You know there has to be some accountability on the person who is putting himself or herself in the position to work. So he's got, essentially, to be ready for work."
In a phone interview the day after the debate, Shaw said he had not previously considered the issue of drug tests for EI recipients and that on further reflection he'd decided it was inappropriate. People who've paid into an insurance system shouldn't be required to pass a drug test to get help when they need it, he said.
"Sometimes what comes out of one's mouth isn't what he would say if he thought about it for half an hour," he said.
Neither party has an official position to impose drug tests on EI recipients.
'Truth sneaks out'
Calls to Zimmer's office to confirm his quotes were returned by his mother, Mary Zimmer, who is working on his campaign. She said she would ask her son to call, but he had not done so by publication time. "Up here we're too busy working to be thinking about welfare and that kind of stuff," she said.
Prince George-Peace River-Northern Rockies is a large riding in northeastern B.C. with slightly different boundaries than in 2011. Had the new riding existed then, according to transposed results Zimmer would have won with nearly 62 per cent of the vote. In 2013, Prime Minister Stephen Harper made Zimmer the chair of the Conservatives' BC/Yukon caucus.
The NDP candidate, Kathi Dickie, didn't address the question at the candidates' meeting. A worker on her campaign exchanged email messages with The Tyee, but did not make Dickie available for an interview.
"I was slack-jawed," said Mike Gilbert, an NDP supporter who was at the Fort Nelson meeting and who was surprised by Zimmer's position on drug tests for EI recipients.
The position is mean spirited, Gilbert said, but is likely what Zimmer and his Conservative colleagues really think. "The truth sneaks out once in awhile."