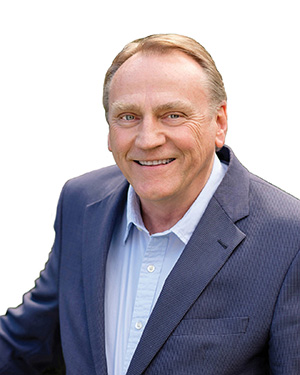 When April Charleson, a chief of the Hesquiaht First Nation, described some of her community's challenges with poverty at an all candidates meeting, Conservative candidate and former Aboriginal Affairs minister John Duncan responded that she shouldn't expect help from Ottawa.
"We're struggling. We're poor," Charleson said, describing her community on the west coast of Vancouver Island, about an hour by boat northwest from Tofino. The population is spread out and not on the hydro grid.
Federal assistance rates are tied to provincial welfare rates that have been frozen since 2007, she said. The few hundred dollars people receive each month quickly disappear when it costs a minimum of $250 to charter a boat to get to a place where groceries are available, she said.
Charleson asked candidates at the Sept. 28 meeting for the Courtenay-Alberni riding at the Hupacasath First Nation's House of Gathering in Port Alberni about how they plan to support people in remote communities.
There were other questions focused on fishing rights, job training, economic development and the implementation of the recommendations from the Truth and Reconciliation Commission, but Charleson's question provoked the greatest contrast of the evening among the candidates.
"You posed a conundrum," Duncan said. "I like to think your neighbours, your tribal council, your aboriginal community can see a way past this... I think there should be a redistribution system, but I think it has to be generated locally.
"There's no way the central government in Ottawa can come up with something that will work," Duncan said.
Incentives to work
Indeed, the federal government deliberately keeps the amount of money it provides to aboriginal people living on reserves low, Duncan said.
"That budget was something that was looked at quite carefully, because we have such a bulge in the population, the youth, the new entrants, the age group that's at the age of being employable," he said.
"There was an attempt to basically create a larger incentive for people to actually seek to be part of the workforce where work was available as opposed to staying in a community on social assistance," he said. "That's an admirable goal, and to a large extent it works."
Duncan acknowledged that the formula doesn't work for Hesquiaht and other places where there is little work, but said that's a problem for local people, not the federal government.
The response was met with silence from the mixed crowd of about 70 and provided a clear target for New Democratic Party candidate Gord Johns.
"I completely disagree," Johns said, noting he's met Hesquiaht members himself in Port Alberni who can't afford to get to their home community.
"Is this the solution, to starve people, to hope this will create economic development?" he asked. "We're mismanaging poverty instead of empowering people."
Johns said much of Canada's wealth starts in rural communities but leaves, and needs to be better shared.
"I want to work with you," he said to much applause. "Everybody counts in my Canada. You count, and your people count. I will stand up for you and your community."
A close race
Courtenay-Alberni is a new riding this election. Had it existed in 2011, based on transposed results the Conservatives would have received about 45 per cent of the vote and beaten the NDP by four per cent, or a few thousand votes.
The Liberals and Greens each would have received under seven per cent of support, and recent polls http://thetyee.ca/News/2015/09/24/BC-Battleground-Riding-Poll/ suggest it continues to be close race between the Conservatives and the NDP in the riding.
Home to retirement communities like Qualicum Beach and Parksville, the riding has the largest number of seniors and the highest median age of any in Canada.
At the same time, about eight per cent of the population is aboriginal and there is an effort underway to exercise that power at the ballot box this election.
As Ken Watts, the Nuu-chah-nulth Tribal Council vice president who moderated the debate, put it, "Our people make up a good chunk of the eligible voters of this riding and we're encouraging all of our people to vote. Who they vote for is their business."
The organization Rock the Vote, which encourages participation, had a table at the back of the debate venue. Earlier in the day, representatives from Elections Canada were in the community to register voters.
Watts said aboriginal people have made gains in recent years, citing the Tsilhqot'in decision on aboriginal title, the Truth and Reconciliation Commission process, the Maa-nulth treaty, and recognition of rights to harvest and sell fish and shellfish.
"There's a shift happening in this world where aboriginal people are taking on greater responsibilities; we're standing up for our rights and Canadians are starting to recognize we play a major part in this country," he said.
In a close race, there's potential for Nuu-chah-nulth voters to swing the vote in a riding that is itself one of the election's key battlegrounds.
Time for a change?
At the meeting, each of the candidates made their pitch for those votes.
The NDP would negotiate fairly on fishing plans, support indigenous language revitalization, increase health and social transfers and provide mandates for treaty negotiators that reflect recent Supreme Court decisions and the United Nations declaration of indigenous rights, Johns said.
It would also create a cabinet committee aimed at eradicating poverty for aboriginal people and the chair for the committee would be Tom Mulcair, he said.
"I have seen people lose hope in our communities, and it's part of why I'm running," he said. "There's not enough action."
Liberal candidate Carrie Powell-Davidson said her party plans to reduce poverty for seniors and children and to raise the middle class, which it would fund by taxing the wealthiest one per cent of earners at a slightly higher rate.
A two-term Parksville city councillor, she said the Liberals are committed to nation-to-nation dialogue and as an MP she would be available to listen and to be a voice for the community in Ottawa.
Powell-Davidson cited the Liberal party's record on aboriginal issues, including participation in the Kelowna Accord and former MP Bob Rae's continued work on First Nation rights in Ontario. Only Justin Trudeau has accepted all 94 recommendations from the Truth and Reconciliation Commission, she said.
Green Party candidate Glenn Sollitt said his party has plans, including introducing a Guaranteed Livable Income to replace the current income support systems, but it would want to discuss those plans with First Nations first.
Sollitt said the Greens would create a Council of Canadian Governments that would include First Nations, the Inuit and Metis alongside provinces and municipalities.
Barbara Biley from the Marxist-Leninist Party said that a country with Canada's resources can solve the problems First Nations face, and that it's "scandalous" not to provide the necessary support to people in remote communities.
Each of the NDP, Liberal and Green candidates said their party would launch a public inquiry about the missing and murdered women, something Duncan said the Conservatives think would be expensive and unlikely to bring anything new to the discussion.
Duncan said he was proud of the Conservative government's record on First Nations issues, including making the apology for residential schools, launching the Truth and Reconciliation Commission, extending the Canadian Human Rights Act to people living on reserves, signing the Maa-nulth treaty and participating in the aboriginal education agreement, even though it fell apart.
"A lot has changed for the better with First Nations issues," he said. "I've been proud to be a major contributor to these progressive changes."
On Oct. 19, Nuu-chah-nulth voters, along with other Canadians, will have their chance to say whether they agree, or if it's time for a change.