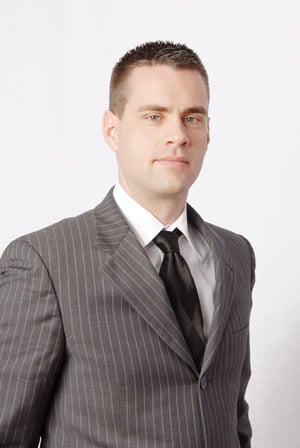 The first day of September will be a critical one for Canada, say economists.
That's the day new economic data will determine whether or not Canada's economy shrunk two quarters in a row. A second downturn will put the country in an official recession with fewer than two months until a federal election.
Canada's gross domestic product fell one per cent in the first quarter of 2015 and signs show it could shrink another 0.6 per cent for the second quarter, with TD Bank blaming falling oil prices.
Mowat Centre economist Mike Moffatt said economic turmoil in China isn't helping, as Canada's economy relies so heavily on commodity prices.
Wednesday the Shanghai Composite closed having lost 5.9 per cent after plummeting 8.2 per cent when it first opened. China's government-owned Securities Times reported 700 companies asked to suspend trading of their shares in an attempt to dodge the market turmoil.
"This is not a good thing for the Canadian economy," Moffatt said. "There's a distinct possibility we'll have three quarters of negative growth -- something outside of the 2008 recession we haven't seen in quite some time."
Fixed election drag?
According to Moffatt, Canada's fixed election date of Oct. 19 will make responding to the downturn nearly impossible, as government will be dissolved during the six-week campaign period.
The Harper government passed legislation in 2007 mandating an October election every four years, but the law is not binding. Canada's constitution still fixes a maximum term at five years.
Under Canada's former election rules, Moffatt said he expects government would likely not hold an election and instead look to stimulate the economy. "I think this is showing one of the problems with fixed election dates," he said. Prime Minister Stephen Harper could choose to ignore the fixed election date, but would pay a political cost.
That leaves the job of economic stimulus to the Bank of Canada, which is only able to cut already-low interest rates, he said.
Moffatt cautions the economy is not as bad as it could be, and nowhere near the downturn seen during the 2008 recession. Nevertheless, he sees the combination of a resource-based economy, fixed election date and close economic ties to China now backfiring on Canada's economy.
'We did it to ourselves'
But Unifor economist Jim Stanford said he doesn't think China's woes will play a significant role in Canada's economic blues.
Stanford said Canada inflicts bad economic times onto itself by clinging to outdated ideals of low taxes and trade agreements.
He sees jobs leaving the country while corporations suck up money gained through tax cuts. "Just 'cause you give companies more money, doesn't mean they're going to spend it in Canada," Stanford said. "That assumption has never been valid."
Business investment, exports, government spending and consumer spending are the usual engines that drive an economy, Stanford said, and it's not going well for any of them.
"What's quite profound is across the board Canada's outlook is weak," Stanford said. "Business investment was never strong in the aftermath of the recession, and with the decline in oil prices -- and our heavy reliance on the oil patch for business spending -- business investment is now declining."
That couples with a decline in exports, a trend Stanford calls "shocking" because of growth in the U.S. economy, traditionally Canada's main export customer. Canada's industry has been gutted, meaning there are few firms, factories or infrastructure to take advantage of the country's lower dollar to boost exports.
"Now we're suffering the perils of being too resource-dependent and our non-resource exports are not catching the wave of the U.S. recovery like they normally would," he said.
Invest in Canadians: Stanford
Stanford warns against relying on consumers to spend the economy back to health, adding government austerity has "taken a weak situation and made it worse."
To overcome the turmoil, he said Canada needs to develop an approach beyond tax cuts and trade agreements. Stanford says policies committed to domestic growth, Canadian-made products and cost competitiveness will motivate new investment.
But as it stands now, he said Canada can't make strong arguments for why companies should invest in it. "Now we have an approach that just lays out the red carpet and let's business lead the way -- and it hasn't worked."