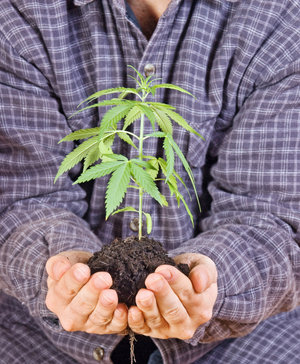 A medical marijuana industry consultant says the federal government is getting in the way of would-be growers, alleging that Health Canada's regulations for the new, potentially lucrative licences are difficult to understand and applied unevenly.
Georges Routhier is a consultant for people wishing to set up medical marijuana growing operations under a new set of regulations. He said he represents about 40 clients.
But Routhier said these operations have been held up by an unco-operative government bureaucracy.
"The one thing I take comfort in is they treat everyone with the same disdain," Routhier said.
Routhier said his own application was denied and his file was closed without notice. He only found out when he called Health Canada looking for an update on his case.
Many of his clients claim they have been denied licences because Health Canada says their proposals don't include proper quality-assurance specialists. Those requirements are in place, Health Canada says, to ensure that the marijuana is safely grown.
Other clients say their applications were rejected because their proposed operations were too close to residential properties.
But Routhier said the department is making up the rules as it goes along, using grey areas that confuse applicants, then denying them licences.
"I've got about 100 letters of denial that I've gone through under Access to Information (legislation)," Routhier said. "You can see where people just dropped off. They've been asked these questions and asked these questions and then they just quit replying."
Canada has overhauled its medical marijuana regulations, requiring users to purchase pot from licensed commercial operators.
Beginning last spring, Canadians were no longer able to apply for permission to grow their own medical marijuana. The new program -- which a B.C. court said violates the charter rights of patients -- makes that practice illegal and restricts users to purchasing medical marijuana from growers licensed by Health Canada.
Many would-be operators lined up investors and applied for licences. However, few have been granted, and operators, many of whom have sunk money into their operations, are growing frustrated and panicked.
Health Canada said it has received more than 1,100 applications for medical marijuana operations.
Of those, 462 were "returned" because they were incomplete, 32 applications were withdrawn and 22 were approved as of late August.
BC company sues
Routhier said he had been expecting court action from one of the companies that was rejected for a licence. That occurred last month when New Age Medical Solutions launched a suit against the federal government.
The company wants to start an operation in central British Columbia and filed an application for a judicial review after Health Canada denied it a licence to grow medical marijuana.
In court documents detailing the company's position, New Age Medical Solutions claims it followed the rules but was unfairly rejected because Health Canada said that the operation didn't have sufficient quality assurance staff. The company argued that Health Canada doesn't specify what constitutes a qualified person for the position.
"It is therefore not possible for an applicant to know the basis on which Health Canada assesses and determines suitability of Quality Assurance Provisions," according to the notice of motion.
New Age Medical Solutions filed its licence application almost one year ago. Investors sunk more that $1 million in the operation, according to notice of motion.
The company says the operation is in jeopardy due to the rejected licence.
But not all growers have complaints.
Fonda Betts, who operates Folium Life Science in Saanich, has applied for a licence. Betts said applicants who complain about the process likely haven't followed the rules correctly. For example, some start building before receiving the green light -- in the form of an official "letter to build" -- from Health Canada.
The letter to build gives the applicant the go-ahead to start constructing a facility that Health Canada will inspect with a view to starting production.
"I think that some companies have jumped the gun and they've built the facility," she said. "Nobody should build their facility until they have their letter to build from Health Canada."
Rules keep shifting
But Routhier contends the letter to build means little. He produced a letter Health Canada sent to one of his clients.
The letter states the prospective operator met Health Canada requirements and could break ground. The company's name is blacked out on the document.
Two months later -- after investor funds had been released to start building -- the company received a letter saying the same application was denied because the facility was too close to residential homes.
"How does this guy explain to his shareholders where the money's gone?" Routhier said.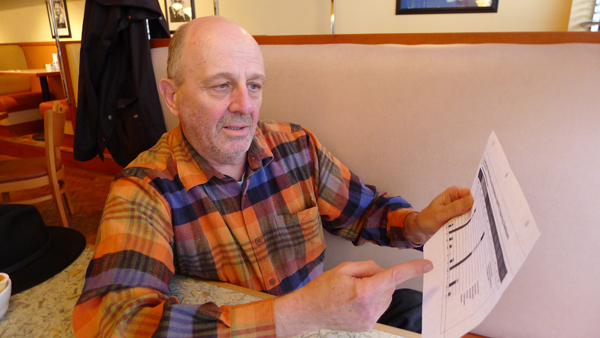 Routhier said there is no written criteria in Health Canada's guidelines that forbid a growing operation from setting up close to homes. He displayed photos of what he said were operations that had been approved and were located across the street from residential homes.
One photo showed a school bus dropping off kids in front of a licensed facility in Ontario.
Routhier's complaints were similar to other operators reached by The Tyee. They complained that Health Canada has increased security requirements, insisting for example that the marijuana be grown in a vault. In addition, operators are required to install 14 security cameras running 24 hours a day.
The Tyee approached Health Canada for comment on the issue of housing proximity. In an emailed statement, a spokesperson said the regulations for growing marijuana have always been strict for health and safety reasons.
The spokesperson said the older regulations have been tightened but should not present too much of a challenge for professional growers.
The statement said that quality assurance provisions are in place to ensure plants with mold or other safety concerns are not sold. Growers have to meet a standard. How they achieve this is up to them.
Routhier said this explanation is too vague, leaving growers guessing about how to adhere to standards.
But he doesn't expect many people in the industry will speak out against Health Canada.
"Everybody, every single licensed applicant is suffering from what I call 'whipped dog syndrome,'" he said. "Who wants to bite the hand that's going to feed them?"