Tourist season is upon us, which means many of Vancouver's Airbnb hosts are polishing granite countertops and smoothing chenille bedspreads in preparation for incoming guests. Those travellers, who want to avoid expensive hotels and "live like a local" while on holiday, may not readily understand their impact on Vancouver's actual locals.
They wouldn't be alone; so little is known about the local impacts of these vacation rentals (also facilitated by websites like HomeAway and even Craigslist), Vancouver city council is "short on data" and thus poorly positioned to act, according to one councillor. While cities like San Francisco, Portland and New York develop and enact policy, behemoths like Airbnb go unchecked in housing-strapped Vancouver.
Airbnb is the most visible of a group of web tools that make money by facilitating deals between property owners or tenants and travellers who want to rent for short stays (usually under a month). Buoyed by the popularity of the "sharing economy" and tourist demand for cheaper, more "authentic" digs, Airbnb is now said to be valued at $10 billion -- more than Hyatt Hotels Corp.
Airbnb meets Vancouver's rental market
Vancouver is a popular Airbnb destination. A search of listings reveals a couple hundred self-contained, long-term rental-worthy options, even on a week's notice. When booking a season or two in advance, the number of available self-contained suites cracks one thousand.
The abundance of entire condos, apartments and even houses available for tourists to rent prompts questions: Are there really that many people willing to rent out their homes while they're away? Or are some of those properties being held back from the long-term rental market and reserved exclusively for tourists willing to pay higher rates than most Vancouver tenants can afford?
Airbnb points to company-commissioned research showing that more than 80 per cent of its "hosts" (Airbnb's preferred term) rent out "only the home in which they live," by listing a spare room or their entire home when they go away, for example.
If this is the case, Airbnb's impact on the supply of long-term rental housing is probably negligible. "We believe that the short-term rental industry is having little effect on urban apartment markets," said U.C. Berkeley professor Ken Rosen after studying New York and San Francisco at Airbnb's request.
But is that true in Vancouver? Without a systematic analysis of listings, it's impossible to determine what percentages of available self-contained properties are normally resident-occupied or, conversely, rented only to tourists.
Even a cursory search, however, seems to indicate that many properties are not resident-occupied. Some hosts, probably aiming to appeal to privacy-conscious guests, make this fact clear. One invites guests to "Come and go as you please, as this cottage is separate from our main residence." Another explains, "I also live in the building on a different floor and can help you with whatever you may need."
Other hosts advertise two or more listings, which suggests that at least one of them is not their usual residence.
Follow the money
It's easy to see why property owners find short-term rentals attractive. For one thing, they aren't covered by the Residential Tenancy Act, so there are fewer legal requirements. Owners can de-list their properties any time, giving them the flexibility to use the space for themselves.
Most importantly, short-term rentals make money, which is a draw for mortgage-saddled owners in a notoriously high-priced city. How much money? According to the Canada Mortgage and Housing Corporation, the average rent for a private one-bedroom apartment in the City of Vancouver as of Oct. 2013 was $1,090.
Meanwhile, Airbnb rates for a one-bedroom start around $80 per night. Some go for $150 or more. That means it's possible for organized and savvy owners to make two or three times more through short-term rentals.
Tom Durning, a staffer at the Tenant Resource and Advisory Centre, said he couldn't recall any tenants being evicted to make way for short-term rentals. Still, it does seem that the tech-assisted proliferation of short-term rentals has created a situation ripe for conflict between property owners servicing tourists and hopeful long-term tenants.
Big cities take action
U.S. and European cities are already intervening. In the last few months, Airbnb has faced legal and regulatory challenges and has had to adjust its practices.
In both Portland and San Francisco, the company has struck deals to collect and remit lodging taxes, just as traditional tourism operators are forced to do. The San Francisco Chronicle newspaper also commissioned an analysis of Airbnb's San Francisco listings in an attempt to quantify, among other things, Airbnb's impact on the supply of long-term rental housing.
The San Francisco study indicates that two-thirds of all listings are for entire homes or apartments, calling into question Airbnb's portrayal of its "hosts" as people who rent out spare rooms or their entire homes only when they travel.
In New York City, pressure from the State Attorney General's office resulted in Airbnb's removal of about 2,000 listings from its site because it believed those hosts were breaking short-term rental regulations and "making communities worse, not better."
Other cities where the regulations on short-term rentals have recently been revised include Austin, Berlin, Amsterdam and Paris.
Portland: a model for Vancouver?
Pointing to a recent "dramatic increase in the number of residences being rented informally on a short-term basis through Internet sites such as Airbnb and HomeAway," Portland is now developing new rules that would allow short-term rentals in residential zones, under certain conditions.
Portland's current proposal would allow for the rental of up to two bedrooms in a house or duplex (but not condos or apartments) through a simple permit process, rather than the lengthier and more and expensive process required for bed-and-breakfasts. The permit would be conditional on notification of neighbours and an inspection and would have to be renewed every two years, at a cost of $180. Another key point: "The individual or family who operate the accessory short-term rental must occupy the unit as their primary residence."
Further, under the new system, Airbnb would work with the city to collect lodging taxes from the operators of short-term rentals, which although already officially required, doesn't currently happen. Also smoothing Airbnb's Portland path is the fact that it plans to open an office in the city's downtown, creating about 160 jobs.
While the jobs and taxes are welcome, Portland Housing commissioner Dan Saltzman believes that "short-term rentals have the potential to exacerbate Portland's current housing shortage of affordable rental units." In light of that, if the new rules are approved, he wants to see the city spend 25 per cent of its portion of the lodging taxes on affordable housing.
"We are at a tipping point in the future of Portland and we need to ensure we still retain affordable rental housing so that families who work in Portland can afford to live in Portland," Saltzman said in a news release.
What will Vancouver do?
With all the recent policy developments, British Columbia's biggest city certainly has no shortage of models to review. It's not clear, however, that there's enough public concern to justify a change.
In the absence of public pressure and with many other urgent housing issues to address, local politicians and bureaucrats may be reluctant to wade into the short-term rental fray -- especially since moves in that direction are likely to be seen as an attack on private property rights.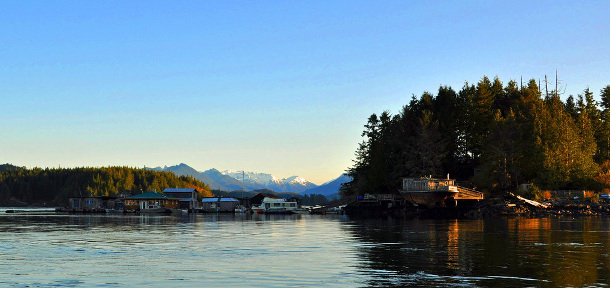 "We do hear people in our community decrying the lack of affordable housing and then in the very next sentence saying, 'You should allow us all to do whatever we want in our homes and that should include vacation rentals,'" said Sheila Malcolmson, chair of the Islands Trust Council and a trustee for Gabriola Island (see sidebar for a history of vacation rentals in B.C.)
Vision Councillor Geoff Meggs said tourism industry players have approached him with concerns about short-term rentals, but so far no housing advocates or tenants groups have done the same -- a fact he found puzzling. Even so, he suspects short-term rentals negatively affect the affordability and supply of long-term rental housing: "I don't have any data that would prove that, but I have a hunch that it's the case," he said.
Airbnb would beg to differ and has argued that short-term rentals actually make cities more affordable by providing income that helps stretched homeowners and tenants meet their payments. It points to statistics on hosts who say Airbnb has allowed them to avoid losing their homes to foreclosure.
In the absence of independent research like the San Francisco Chronicle study, it's ultimately impossible to determine what impact short-term rentals are having on the city's already inadequate supply of long-term rental housing.
"We are short of data on a whole number of fronts, in my opinion," Meggs said. "It's becoming increasingly obvious that we're operating without enough information to make a lot of decisions."