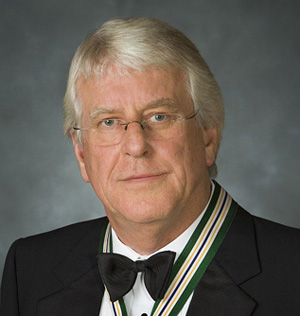 News that an international team of investigators has found the flu drug Tamiflu of little medical use -- despite billions spent stockpiling it in B.C. and around the world -- comes as bittersweet vindication for Barbara Mintzes and her associates with the Therapeutics Initiative, a UBC-based pharmaceutical research group that bills itself as independent from government, industry and other vested interest groups.
When the B.C. government asked the Therapeutics Initiative to assess Tamiflu's scientific merits nine years ago, Mintzes concluded it offered flu patients little benefit. This closely matches findings published earlier this month by the Cochrane Collaboration, a U.K.-based network of independent health researchers.
Based largely on Tamiflu data that had been withheld by Roche, the drug's Switzerland-based manufacturer, the Cochrane study concluded Tamiflu "shortens symptoms of influenza by half a day, but there is no good evidence to support claims that it reduces admissions to hospital or complications of influenza."
Mintzes learned harmful side effects -- nausea, vomiting, allergies and negative psychiatric effects -- were reported in some patients during her review of U.S. government dossiers about Tamiflu and its sister drug, Relenza. Her assessment for the province did not encourage it to include it in the drug formulary. "We saw little or no evidence of patient benefit from its use." Mintzes' advice was heeded at the time: the B.C. government decided not to reimburse patients who use Tamiflu.*
Mintzes' advice was heeded at the time: the B.C. government decided not to reimburse patients who use Tamiflu. However, amid growing concern about H1N1, a pandemic flu originating in Mexico in 2009, B.C. signed onto a federal program to purchase hundreds of millions of dollars' worth of Tamiflu. Officials in Victoria reversed course and began buying it by the truckload.
"The Public Health Agency of Canada is standing by its decision to stockpile and widely distribute neuraminidase inhibitors such as oral oseltamivir (Tamiflu) for use against the pandemic (H1N1) 2009 influenza," reads an article published in the Canadian Medical Association Journal following the outbreak.
Ottawa was guided to stockpile Tamiflu in part by the World Health Organization. Based on recommendations by the WHO, 96 countries possessed enough Tamiflu for 350 million people in 2009. A joint investigation by the British Medical Journal and Britain's Bureau of Investigative Journalism found that WHO's decision-making on Tamiflu was secretive and lacked adequate firewalls to protect against industry influence, charges the WHO later investigated and accepted.
Cuts to independent study
Alan Cassels, an independent drug policy analyst based in Victoria who has written frequently about the Cochrane Collaboration, questions the need for massive Tamiflu stockpiles. "The threat of the pandemic was overblown. It drove governments to stockpile on the basis of flimsy evidence. People had been saying 'put the brakes on Tamiflu' for years."
At the same time B.C. reversed course and began buying Tamiflu, it began restricting the Therapeutics Initiative's role in determining which drugs are covered by B.C. PharmaCare. Despite a solid track record for early warnings on drugs like Vioxx, a drug later named in 27,000 lawsuits for injury and death, the initiative was removed from the government's drug approval process in 2008. The decision was advised by an industry-dominated task force. Since then, the initiative's data access and funding have been cut back. Cassels argues the cuts represent an effort to sideline public interest research in order to appease industry interests.
Last year was especially difficult, says Therapeutics Initiative managing director Dr. Jim Wright. The government, he explains, suspended all funding and data access during a legal probe into a controversy in which the initiative played no role. Funding has now been restored, Wright says, but the $550,000 the initiative currently receives from the province is about half what it received before 2012.
"It's really questionable how long we can continue with this level of funding," he says, noting that the government no longer gives priority to the initiative but instead contracts out to competing research groups that may have industry conflicts.
Colin Dormuth, the initiative's senior scientific investigator, says the situation with regard to access to government health data is even more dismal. In the wake of last year's suspension, "we are still awaiting data access from the ministry," he reveals after explaining that the initiative's data access protocol has been entirely deleted.
"Even if the data access is resurrected," Dormuth adds, "its use will be severely restricted to two or three projects selected by the ministry each year -- certainly not the arm's-length research we were used to."
The government has also decided to select the patient cohorts for his studies, which is ordinarily a researcher's prerogative, he explains. "This is a major source of potential errors, and what I consider to be a violation of an important principle of research, which is that the researcher needs to do the analysis to make sure it is right."
Tamiflu decision looms
B.C. has invested $16 million in Tamiflu since the H1N1 scare, says Dr. Perry Kendall, the provincial health officer. "With Tamiflu, it's a case of damned if we do, damned if we don't," he said.
In the event of a serious influenza pandemic, Kendall says he believes Tamiflu will offer protection. He disagrees with the Cochrane report. Like Roche in a statement it released refuting the report, Kendall points to a study of nearly 30,000 patients in a pandemic setting, published in The Lancet Respiratory Medicine, a U.K. medical journal, indicating that Tamiflu-type drugs were associated with a reduction in the risk of death by 19 per cent when compared with no treatment.
For its part, Roche says it "stands behind the abundance of data for Tamiflu as a treatment option recommended by public health agencies worldwide."
Noting that the current stockpile of the drug -- enough to treat 17 per cent of B.C. residents -- will have to be replenished in 2016, Kendall says a decision looms on whether to purchase more. "Public health people don't place much credibility on the Cochrane studies," Kendall says. "Between then and now we'll have more information."
It's not a message Barbara Mintzes finds consoling. Public health agencies may not be fully free from political and industry pressure, she notes, citing the troubles with secrecy and conflict of interest that plagued the WHO's Tamiflu endorsement. Meanwhile, she says safety regulators, such as the U.S. Federal Drug Administration, who are legally obliged to disclose every risk they know, have taken a very cautious approach with regard to Tamiflu.
"There's a disconnect between what public health agencies have been saying about the drug and the reservations expressed by safety regulators," Mintzes says.
She says the reviews conducted by both the Therapeutics Initiative and the Cochrane Collaboration have echoed and amplified those reservations. It's precisely the kind of complex problem the Therapeutics Initiative was created to address, Mintzes emphasizes.
"Right now we only get funding for educational work and the government no longer involves us in the work to review medicines," she says. "There's no longer an arm's-length organization without industry links set-up to resolve these questions."
In Victoria, Cassels suggests it's now time for the provincial government to recommit to the Therapeutics Initiative by restoring funding, data access and research independence. "You weaken your independent analysis," he warns, "and you get dumb decisions."
*Story clarified April 29 at 9:45 a.m.