A week before the fourth anniversary of the 2010 Winter Olympics opening ceremony, officers from the Vancouver Police Department and other agencies took over BC Place stadium to improve their sniper skills.
Craft International LLC, a Dallas-based military and law enforcement contractor, staged a live ammunition training course in the stadium for marksmen on Feb. 4 to 5.
The 2009-founded company's website says it "aims to provide the most current and effective training available to the armed forces of the United States and its allies. Our team has decades of collective combat-honed military experience, and we understand the importance of realistic, intense training and preparation."
Craft founder and ex-Navy SEAL Chris Kyle was one of two men killed at a Texas shooting range in February 2013. Kyle's alleged killer was a former marine suffering from post-traumatic stress disorder.
VPD media relations Const. Brian Montague declined to name the other agencies that participated in the training course. "It would be inappropriate for me to provide that information or speak on their behalf without the permission of the company that put on the course or those agencies," Montague said.
A source said members of the RCMP and personnel from Washington state also participated. A photograph on Craft International's Facebook page includes a close-up on one shooter, whose face was partially obscured, wearing a Seattle Police Department shoulder patch.
Asked whether the RCMP was involved, spokesman Sgt. Peter Thiessen said: "We do not speak to our ERT training and tactics."
VPD trains at 'diverse' locations: spokesperson
Montague said he did not have details about the course curriculum or cost. The exercise was general and not related to a specific event, he said. The stadium is scheduled to host the Tim Hortons NHL Heritage Classic on March 2, the Grey Cup on Nov. 30 and the FIFA Women's World Cup final on July 5, 2015.
"We don't usually discuss exact practices and techniques regarding training, but our officers regularly take part in different exercises at or in diverse locations including arenas, stadiums, ships, buses, schools, offices, theatres, etc." Montague said. "The VPD has sent members to other cities when training opportunities at unique venues, like BC Place, is offered."
Photographs show snipers on the stadium's floor and at the roof-level catwalk. A source said VPD's tank-like armoured vehicle was used in the exercise. Some stadium neighbours complained of noise.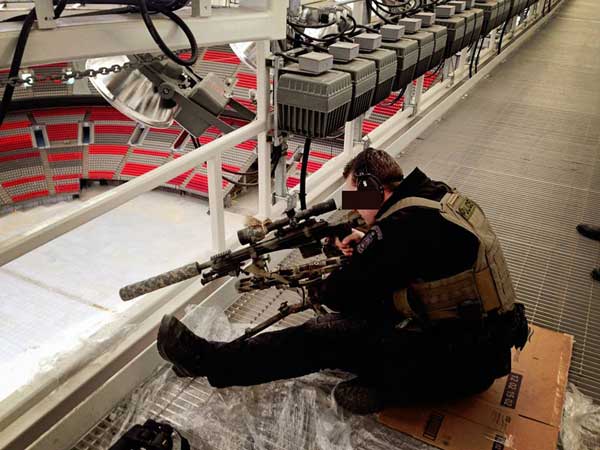 Interim CEO Ken Cretney of PavCo, which operates the stadium, did not respond to an interview request, but spokeswoman Kate Hunter said managers and supervisors were "fully informed in advance to ensure staff safety throughout the exercise."
Craft International lead instructor Mark Lang refused to comment. His LinkedIn profile says he is also a senior corporal with the Dallas Police SWAT team and it shows a photograph of a sniper holding a rifle in an empty outdoor football stadium.
Craft International founder Kyle boasted four tours of duty in Iraq and published American Sniper: The Autobiography of the Most Lethal Sniper in U.S. Military History. In December, Kyle's widow Taya sued the company, accusing it and two executives of breach of fiduciary duty, fraud and negligence.
Local police 'militarized': expert
A security analyst told The Tyee that such an exercise is a legacy of the 2010 Winter Olympics and a sign of local police in North America becoming militarized.
In an April 2013 paper titled "The Geo-Historical Legacies of Urban Security Governance and the Vancouver 2010 Olympics," Adam Molnar revealed the VPD Military Liaison Unit (MLU) trains four to six times a year with U.S. National Guard and U.S. Army personnel in Yakima, Washington. The exercises include live ammunition training.
"It's necessary to respond efficiently to a potential shooter scenario; we're on board with [emergency response teams] being as well-trained and responsive as possible," said Molnar, a postdoctoral fellow in the Queen's University Surveillance Studies Centre.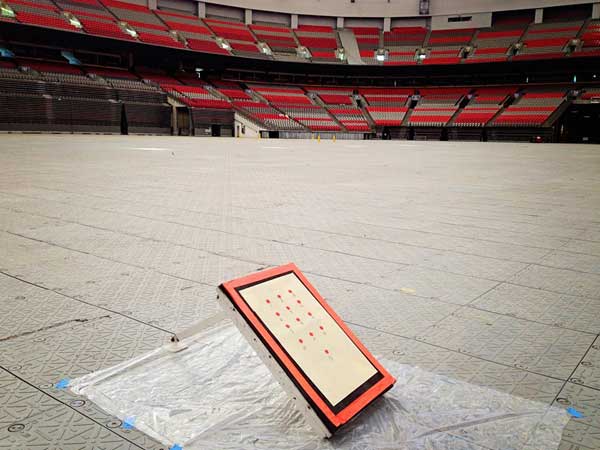 "But in light of that, if we take what's happening in Washington, there's a broad range of skill-sharing and training that exceeds many of these specific functions and that raises the question for the potential for policy drift or expertise drift from private sector organizations -- that have experience in overseas military operations -- into municipal policing."
In his paper, Molnar wrote that the VPD was the first Canadian municipal police force to start an MLU in the early 2000s "to facilitate common communication protocol, and to advance information sharing capabilities in joint operations" first with the Canadian Forces, but later with American partners.
"The Vancouver 2010 Olympics was not the sole justification for the inception of the MLU, however, as the largest domestic peacetime operation in Canadian history, the Olympic security operation, was a critical juncture for the intensification and expansion of the MLU, and for conditioning the future shape of militarization in Canada," Molnar wrote.
VPD's emergency response team also conducted exercises at BC Place on Sept. 19, 2013, including a mock rescue from the roof area. That scheduled exercise happened almost a month after police were called to the stadium around 11 p.m. on Aug. 22 for apparent roof intruders. Officers were unable to locate or identify who was on the roof. That was the same night Black Sabbath rocked Rogers Arena next door.