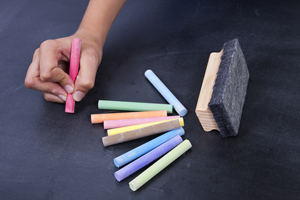 This week, Surrey secondary students are learning about cultural diversity and the importance of "owning your own roots" while respecting the roots of others, all through the language of hip hop.
Word to Your Motherland, an artist-run organization, is visiting high schools in the district to conduct workshops and performances that help kids express themselves and their own cultures. Started by two South Asian American artists raised in California's hip hop scene, the group was brought to the Lower Mainland by non-profit organization Creativa International. Word to Your Motherland made waves in British Columbia in September when it unveiled a massive outdoor mural celebrating the different cultures of the Lower Mainland, painted on an exterior wall of the North Vancouver's Lookout North Shore Housing Centre.
At the unveiling, Word to Your Motherland co-founder Mandeep Sethi, a hip hop emcee and filmmaker, summed up the sentiment behind the mural: "It's really not about saying 'we're one world' or 'we're one people'. It's about starting a conversation that is more difficult than that… a conversation about, 'I am who I am, and you are who you are, and how are we going to coexist, how are we going to use our differences as strengths and use the ways in which we view the world differently as a point of unity?'"
The secondary school workshops are an extension of that goal, he said.
"We're going school to school, presenting our journey as hip hop artists who connect from America to India and everything in between it, and connect that to the motherland that we call Africa, where we know that all humans originated from," Sethi said.
For a school district population that's overwhelmingly of South Asian descent, it's a timely conversation. Visible minorities will soon surpass the European descendant population in Metro Vancouver for the first time. But the lack of discussion about cultural identity, which groups like Word to Your Motherland try to foster, has some educators asking whether B.C.'s education system can keep up with shifting demographics.
The Society for Intercultural Education Training and Research British Columbia will tackle that question at "The Culture of Education: Does it meet changing and diverse student needs?", a panel discussion on Nov. 4 at the Vancouver School Board headquarters. Panelists include Angela Brown, the school district's anti-racism and diversity mentor; education consultant Trevor Ludski, a former Ministry of Education bureaucrat for the Government of Ontario; and Navjot Kaur, an educator and children's book author.
Given the large population of first, second, and third generation Canadians in B.C.'s schools, society co-president Natasha Aruliah said there are many kids who speak neither English nor French as a first language and who are officially recognized as a "racialized" group in terms of skin colour. Increasingly, the education system needs to adapt to the needs of a more diverse student body, she said.
Cultural invisibility is 'cultural racism'
Angela Brown, the school district's anti-racism and diversity mentor, remembers what it was like to be an outsider in her school. Growing up she moved from East Vancouver, which had and still has a high Asian population, to Burnaby, where she remembers being one of few Asian families in her neighbourhood at the time.
"I experienced a lot of taunting and teasing, and aside from the individual racism, I also noticed that the teachers didn't look like me or my family, the students didn't look like us, I didn't learn about my ancestors in the curricula, and when I turned on the TV, my cultural group was put in a box and represented in a certain way, spoke with an accent," she said, referring to her culture's invisibility in school as "cultural racism".
With no role models or references to Asian cultures at school, Brown rejected her own culture. In university, she threw herself into studying First Nations culture on the Northwest coast, and it wasn't until she had graduated and found work in a Haida Gwaii museum that she realized she was immersing herself in another culture because of the absence of her own.
Brown turned to teaching soon after, earning her masters at Simon Fraser University in diversity in curriculum and instruction. After graduation she took on a job as the Vancouver School Board's anti-racism and diversity mentor.
Vancouver is one of seven districts in the province with a multicultural, human rights, and anti-racism policy, and the only one Brown knows of with a mentor hired specifically to implement it. A part-time position, Brown balances her time teaching Grades 4 and 5 and offering diversity and anti-racism professional development courses for teachers in her district.
"The fact that a school or a city is culturally diverse doesn't necessarily mean it's harmonious. It's the same thing as saying 'Put students together in a group, [and they'll] learn how to be cooperative.' These skills need to be taught, they need to be addressed; issues of power and equity need to be addressed," she said, emphasizing that the best classroom resource to achieve this is the teacher.
Brown asks teachers to learn from their own experience, forcing them to confront their own biases and how those might come through in their behaviour towards students and their parents. This includes recognizing their own privileges, be it skin colour, cultural background, or physical and mental ability.
She said it's also important to recognize biases in the school community, such as celebrating only Christian holidays. A solution is having what Brown calls "courageous conversations" about race and multiculturalism with faculty, staff, students, and parents -- before someone takes down the Christmas tree or puts up menorah up beside it. Parents and students should be asked how they want their own cultures reflected in school, she said.
"It's about having an open mind. An open mind will ensure that you're honouring diversity, and when you're honouring diversity you're practicing an awareness around it, and once you develop an awareness, it's really difficult not to take action," Brown said, adding she doesn't advocate for ignoring Christian holidays, as that would be exclusion instead of inclusion.
Creating courageous classrooms
Courageous conversations in the classroom can't happen without creating a supportive, safe space, however. Brown said she leaves it up to her students to decide what makes for a caring classroom community.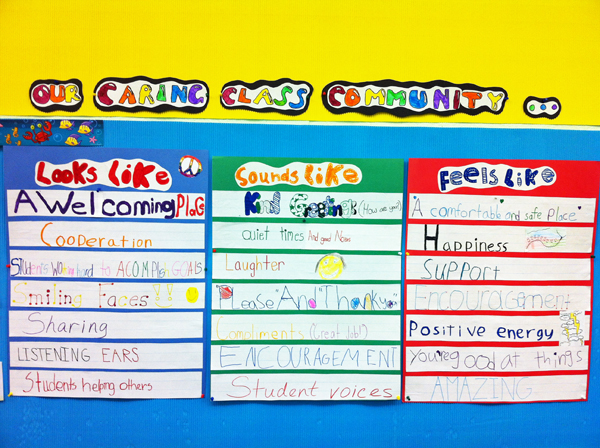 "We do an activity where we talk about caring, respect, and inclusion, and they brainstorm how they would like their caring class community to sound, look and feel," she said, adding she takes these and other lessons from the book Courageous Conversations About Race: A Field Guide for Achieving Equity in Schools by Glenn E. Singleton.
In addition to creating a safe space where students can talk about their own biases and dissect common racial or ethnic stereotypes, Brown said it's important to talk about different cultures and races beyond Aboriginal Day or Black History Month.
"If we're focusing on sameness, the message that you're sending is that difference is negative. Now it's about honouring diversity and about focusing on how we're different and how that makes us special and unique, and how that's key," she said.
Aruliah of The Society for Intercultural Education Training and Research B.C. commends the work Brown does in Vancouver, but said the Vancouver district needs more resources to properly address multicultural and anti-racism issues in its 100-plus schools. As for B.C. as a whole, the 60 districts are a mixed bag of practices, she said, and properly addressing the needs of each student becomes more difficult in larger classrooms with an ever-increasing variety of cultural backgrounds.
B.C. has a lot to learn from places like Ontario, Aruliah said, adding education consultant Trevor Ludski will be addressing this during the Nov. 4 panel. Ludski helped coordinate the creation of the Ontario Ministry of Education's Equity and Inclusive Education Strategy, which compelled every school board in the province to create an equity action plan for their district, as well as demonstrate how to implement it -- even rural districts with little in the way of ethnic or cultural diversity.
"Ultimately this is the way of the world, and certainly of Canada: it's increasingly impossible for any person in Canada to live and work in a silo where they will never interact with someone from a different culture," Aruliah said.
Need to address Canada's dark history
Brown acknowledged defeating racism and promoting respect for different cultures is a lot of work for teachers to do on their own, and it would be helpful if curriculum reflected Canada's diverse, and sometimes dark, history and present, she said.
B.C.'s Kindergarten to Grade 12 curriculum review currently underway will reportedly emphasize aboriginal culture and ways of knowing, which Brown said is long overdue. The ministry's review process website also emphasizes multicultural content. Brown said any new curriculum can't be Eurocentric.
"There are a number of different incidents that have targeted various cultural groups that students are unaware of, because [they're] not being taught in schools," she said, citing the Chinese head tax, Komagatu Maru, and residential schools. Brown says some teachers, like her, do incorporate these events and their significance into the lessons, but it isn't mandatory. "We generally hear about American-European colonial history, but we haven't even addressed Canadian history. Students are saying that they learn about it perhaps in Socials 11 or in post-secondary school."
For Word to Your Motherland's Mandeep Sethi, who is plotting the organization's return to B.C. in the coming months, talking about respect for students' different cultures in the education system can't come soon enough.
"I think it's extremely important to bring these things into the classroom, because if you're not talking about real life, what are you talking about?" he said.
"Culture of Education: Does it meet changing and diverse student needs?" takes place Nov. 4, from 6 to 8 p.m. in Room 120, Level G, of the Vancouver School Board, 1580 West Broadway, Vancouver, B.C. SIETAR BC members get in free, non-members for $8, and $5 for students or concession non-members. Please RSVP by Nov. 2 to [email protected] or on the SIETAR BC Facebook or LinkedIn pages to attend.