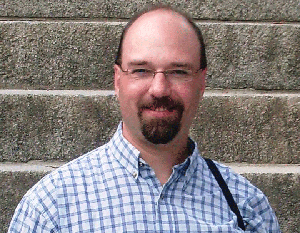 The best homegrown example the Ministry of Education has of personalized learning is the Gulf Islands School District.
With only 1,608 students in 11 schools, Gulf Islands supports alternative models to schooling like the Saturna Island Ecological Education Centre, where nature is the classroom, or Windsor House in North Vancouver where different ages learn together and school decisions are decided through democratic means where each student, teacher and parent gets to vote.
During a visit to the Gulf Islands last June, then education minister George Abbott said the district "has championed the kind of collaborative innovation that is so important to BC's Education Plan for learning in the 21st century. The district's community partnerships and student-centred programming strengthen communities and families and provide students with unique opportunities to pursue their interests and achieve success."
But for Superintendent Jeff Hopkins, the move away from what he sees as the "industrial" schooling of segregated grades and courses to the schools of the future is happening at a snail's pace.
Instead of waiting for the slow government bureaucracy to implement education reform, Hopkins is stepping down as superintendent in order to start his own secular independent high school in Victoria.
"The reason I'm doing it is about the independent part. If I was able to do this within a public system in a way that I could invent a school, start from scratch, and have a bunch of people start with me, including parents and kids that are up for this, I would do that. But I don't think that's possible," he told The Tyee.
But Hopkins' isn't leaving right away. New superintendent Lisa Halstead won't take over until April, and until then Hopkins will continue to serve as superintendent and collect a six-figure salary. A possible conflict of interest over board funds going towards an independent school planner is one of many concerns the local teachers' union has over Hopkins' plans.
"Who's financing this, who's backing it? I'm sure he's not starting this and then throwing his own money into it. What does he intend to accomplish by doing this?" asks Jack Braak, president of the Gulf Islands Teachers' Association.
It's a familiar debate in British Columbia that has only increased since the teachers' job action last year: how much change, if any, is needed in education? And who can provide the better learning setting -- public or private schools?
But instead of the provincial teachers' union taking on the Ministry of Education, this drama is playing out in one of the province's tiniest districts, where personalized learning is something everyone can agree on, but who should be providing it is not.
Competencies trump curriculum
Hopkins' future school, named the Pacific School of Innovation and Inquiry, doesn't have a permanent home yet, but he hopes it will be near, if not in, downtown Victoria. That means he won't be competing with his current district for students, which is crucial since he's offering a similar education package.
But while both the district and the future Pacific School put emphasis on competency-based learning, such improving critical thinking and problem solving skills, Hopkins' school will go farther by eschewing the standard curriculum of segregated classes for interdisciplinary lessons that meld the subjects like math, science, and English into one lesson.
Required provincial learning outcomes will be met, but they'll be secondary to learning objectives like self-awareness, ethical awareness, and proficiency and understanding.
"I feel like the kind of teaching that I've done that has been very effective and has engaged students well is interdisciplinary and very project-based," says Hopkins, who taught at a public high school before he became superintendent six years ago.
Hopkins acknowledges the similarities between his school's philosophy and the Ministry of Education's BC Education Plan, which promotes learning competencies by promising "curriculum will be redesigned to reflect the core competencies, skills, and knowledge that students need to succeed in the 21st century."
But the provincial reform process moves too slowly and remains too focused on core learning outcomes for Hopkins.
May McKenzie, chair of the Gulf Island School Board, credits Hopkins for changing the way the district views education, and sympathized with his frustration over the slow moving public system.
"He really influenced the whole culture and climate of our district in terms of understanding the notion of personalized and place-based learning and really fostered people with passions and visions to develop programs," she told The Tyee.
"But working in the system is hard."
Hopkins' ultimate vision, however, is for the Pacific School to shut its doors because the rest of the province has adopted his reforms.
"My hope is that I get put out of business pretty quick and that people say 'Oh, you're right, that's a very good way to do things. We're going to do that now,' and then I don't have to do it as a private school anymore," he says.
Superintendent by day, school starter by night
Hopkins' contract stipulates he must give the board six months notice before leaving his position. That means until April he'll be pulling double duty: superintendent by day, school starter by nights and weekends. All the while earning his annual $155,565.03 salary, including pension contributions.
"Basically I just don't sleep anymore," he laughs, adding The Learningstorm Education Society, his non-profit organization made up of like-minded family and friends, is doing most of the work promoting the school.
He was initially worried the board would take issues with his work on the school.
"I told them right away that if you need me to not be working (on the school), then you need to dismiss me," he says.
But McKenzie isn't concerned: "What he does after the bell rings is his own business," he told The Tyee.
Braak disagrees, saying the superintendent's job doesn't end when class is out. He cites Hopkins' publicly paid for trip to the 21st Century Learning Conference in Banff, Alberta last October where, he later told Braak, he had discussions about his dream to open a school that led to an offer of funding from an unnamed company involved in the Alberta oil sands.
"He went to a conference that the public is paying for, and he's making contacts with people that he would make as a superintendent of a public school, but it also might benefit him in the future with his private school," says Braak, adding he has yet to bring his concerns to the board.
Hopkins says the Banff conversation happened outside of conference hours, and he refused the money. The only current funding for the school is his own, and while he will accept grants it won't be from oil sands companies or corporations like Pearson Education, an international textbook supplier and owner of the province-wide B.C. electronic Student Information System (BCeSIS), which he suspects is trying to make money off of B.C.'s education system.
Public education innovative, not industrial: Braak
The Pacific School is set to open its doors in September 2013 with no more than 50 pupils at a rate of $7,000 for B.C. residents and $10,500 for international students per year.
The province will have to wait another nine months after that before the Ministry of Education is scheduled to release the BC Education Program, the document that outlines the realization of the BC Education Plan.
Braak doubts the wisdom behind launching a school that's so far beyond provincial education changes.
"As a public education system we have to be reflective; we don't want to be the pendulum that moves one way dramatically and then a few years later says, 'let's go back,'" he says.
But Hopkins doesn't want to wait. He says considering all we know about how humans learn, sticking with an old education model is unsatisfying.
"If we were going to invent the education system now, it probably wouldn't look much like the way it does now because (it) is very industrial and was built during the height of the industrial revolution," he told The Tyee.
When asked if the industrial model reflected her district, board chair McKenzie says the district is moving away from it, thanks to Hopkins' help: "We're really at the forefront of a lot of stuff that's happening around education, around the globe. He really worked hard in this district to share his vision of 21st century ideas about learning."
But Braak says calling current teaching methods the industrial model ignores much of the innovation that's been happening in schools in the past century. He says what the Gulf Islands needs is more money.
"When there's not enough money to properly fund public education, you have to do two things: you have to reduce the expenses, and you have to increase the revenues," he says.
One spending reduction is moving to a four day school week, which Braak estimates saves the district $500,000 to $600,000. Increasing revenues comes from federal and provincial grants for programs like Connecting Generations, bringing students and local seniors together, or teacher coaching initiatives to improve teaching methods.
Unlike public schools, Braak says independent schools have the luxury of choosing only the students they can afford. He prefers a public system where anyone can attend, but repeats that it needs to be properly funded.
"In a public school, by taking everybody, then you're trying to meet the individual needs of those students that come into your school, otherwise you're not successful," he says. "That takes money."