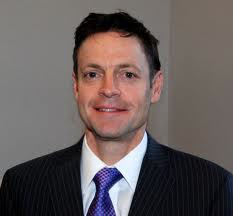 During a briefing for reporters last week, newly appointed Health Minister Margaret MacDiarmid said she was disturbed and disappointed by allegations of wrongdoing by ministry staff, but could not provide any specific details.
While that's left large gaps in the public knowledge about the investigation, at least one of the accused is also still trying to piece together what happened, saying the reasons given in his termination letter made little sense.
"I thought I was doing a good job," said one of the four people fired Sept. 6, speaking on condition of anonymity. Before they were fired, the ministry employees were warned not to talk publicly about the situation, and have since been advised by their union or legal counsel to stay mum.
"You think you're doing a good job and helping people with research, and then something like this happens," said the long-time ministry employee. "It makes you kind of cynical."
MacDiarmid said the allegations had to do with possible undisclosed conflicts of interest and with abuse of access to health data. It appeared, she said, researchers were getting data for one purpose, then using it for another research purpose.
There was no evidence that anyone had gained financially, but the results of a preliminary investigation were serious enough that four people were fired and information was turned over to the RCMP to investigate further, she said.
Three others remained suspended from their jobs, and a ministry press release said its response included temporarily stopping the sharing of data with researchers looking at drugs and evidence development, as well as suspending related contracts.
Chain of command
Termination letters were signed by Health Ministry Deputy Minister Graham Whitmarsh, who more than one source noted was one of the people who signed off while working in the finance ministry last year on forgiving David Basi and Bob Virk's $6 million legal fees after they pleaded guilty to charges in the BC Rail corruption case.
One of the letter recipients said the allegations centred around providing access to data for people without either approval or authority. They also included an accusation that they'd tried to manipulate the investigation and that they'd put the privacy of British Columbians and the reputation of the ministry at risk.
There's also an allegation that at least one of the people engaged in work outside the scope of what they were supposed to be doing.
But as one recipient said, they were dedicated to what they were doing and working weekends to help researchers get what they needed and wanted was seen as part of the job. Moreover, they'd been doing the job the same way for years with the approval of their superiors. "There was a whole chain of command that knew what I was doing," he said.
It is worth noting that there's been considerable turnover in the higher levels of the ministry. In particular, Bob Nakagawa left his position as assistant deputy minister in charge of the pharmaceutical services division in April 2012 to become registrar of the College of Pharmacists, and Stephen Brown left as the ADM of the medical services division in April 2011.
Public Eye reported at the time that he was replaced by John Bethel, a former BC Liberal candidate and member of Premier Clark's transition team.
Smoking cessation treatments studied
The affected research includes several projects aimed at assessing the evidence on particular drug treatments, public interest work used to guide the ministry's decisions on whether or not to pay for the drugs, The Tyee reported Sept. 8. Those decisions can have a large impact on drug company profits.
One of the people the government fired was Roderick MacIsaac, a PhD student in the University of Victoria's school of public administration. He was on a co-op term and said to have been just three days from the end of his placement when he was fired.
MacIsaac's research involved assessing the government's smoking cessation program. A year ago, making good on a Christy Clark leadership campaign promise, the government began paying for prescription drugs aimed at helping people stop smoking, as well as nicotine replacement therapies.
The drugs include Champix, a Pfizer product that in 2008 and 2009 was the subject of safety warnings from the United States Food and Drug Administration and Health Canada.
Another Pfizer product, Aricept, likely would have been affected by the Alzheimer's Drug Therapy Initiative. Both Malcolm Maclure, a PhD epidemiologist who worked at the ministry and had appointments to UVic and the University of B.C., and Ron Mattson, a special projects manager with PharmaCare, were involved in the Alzheimer's Drug Therapy Initiative.
Maclure has been suspended from the ministry since July and Mattson was fired last week.
Mattson released a public statement this morning saying he is "mystified" by his dismissal. A provincial government employee for 27 years, he said he has not been accused of having a conflict and had not improperly shared any data with researchers.
"I am shocked that the government would mention conflict of interest, inappropriate contract management and data access and having contacted the RCMP in the same press release in which they announced my dismissal when I have done nothing wrong," he said. "This is appalling treatment for someone who has faithfully served the Province of B.C. for 27 years."
Asked about possible Pfizer involvement in the allegations, a company spokesperson wrote in an email, "We are unable to comment as Pfizer has no involvement in the investigation. There has been no communication between the Ministry of Health and Pfizer on this issue."
Push to share data
The other two people fired were Ramsay Hamdi, a senior economist in the utilization health care and risk management branch, and David Scott, a senior researcher in the analysis branch. Hamdi had worked 28 years for the government and Scott had been there 12.
Bob Hart, a 30-year government employee who was the director of data access remains suspended, as does Rebecca Warburton, who holds a PhD in economics and has divided her time between working for the ministry and teaching in the school of public administration at UVic.
Warburton's husband Bill Warburton, who also has a PhD in economics and worked as the director of the economic analysis branch for the former ministry of human resources, had a $1 a year contract that gave him access to drug data revoked early in the investigation.
The Warburtons, along with Scott and Child and Family Research Institute endocrinologist Dina Panagiotopoulos had been working on a project since 2009 assessing the use of second generation antipsychotics in children.
Several sources have observed that while the Warburtons have an obvious family relationship, she would not have had the authority to enter a contract with him on behalf of the ministry on her own.
The government's clampdown on data sharing seems to be at odds with what officials have been saying in public in recent months, said Vincent Gogolek, the executive director of the Freedom of Information and Privacy Association advocacy group.
Last spring former health minister Colin Hansen published an editorial in the Vancouver Sun that advocated for more and better sharing of the ministry's data and then Health Minister Mike de Jong spearheaded legislation intended to put clearer guidelines in place for the sharing of pharmaceutical information, Gogolek said.
"There's a push to get stuff out the door," he said, wondering aloud whether employees in the health ministry absorbed Hansen and de Jong's messages too well.
So far not enough is known about what happened, but the minister and her deputies clearly think there's been a serious breach, he said. The situation is a reminder that the government needs to proceed with much caution when it's talking about how it manages people's personal information, he said.