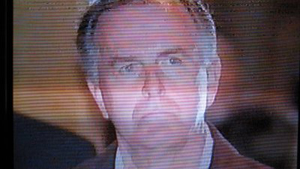 Nick Volkow drove Canada Safeway trucks more than a million miles until the Burnaby warehouse operated by an American subsidiary of a German giant closed last year. The 36-year veteran was among 391 people given pink slips.
"How do I feel about it?" said Volkow, a Burnaby city councillor. "I feel it's outrageous." The American company is Summit Logistics, a subsidiary of Exel Logistics whose parent is Deutsche Post DHL. Exel is the company that has paid lobbyist Patrick Kinsella since at least 2006 to use his connections, first with Gordon Campbell and now with Christy Clark, to make it the frontrunner to privatize B.C.'s liquor distribution and warehousing.
Exel predecessor Tibbett and Britten became the Alberta Gaming and Liquor Commission's liquor distribution contractor in 1994 through its Connect Logistics division in St. Albert. Most Alberta Union of Provincial Employees members took a severance package. Those who stayed took a pay cut and ceased to be in the union. In August 2010, Safeway hired Cold Logic Corporation of Langley to serve its 72 B.C. stores and announced the closure of the Summit-operated facility. On Jan. 22, 2011, with 37 days until the last shift, maintenance supervisor Samuel Kuris Jr. came in to decommission a stretch-wrapping machine. He was crushed when the 1998 Hyster forklift he was driving flipped.
Kuris was not wearing a seatbelt and, according to WorkSafeBC, "there was no evidence provided by the employer to authenticate the employer had ensured this operator conducted a pre-shift inspection of this equipment before the start of operation on that day." WorkSafeBC determined there are grounds to fine the company, but no penalty has been announced.
"Safety there was not a big deal," said Barry Warner, a 36-year order selector. "They pretended it was. Every day there were close calls."
Except for the Safeway dairy plant, the 48-acre property is eerily quiet. Vancouver developer Ledingham McAllister bought it for $125 million last December with the goal of razing the warehouse and building seven towers. Exel maintains a local presence in a Langley joint venture with Versacold called EV Logistics.
"The companies that took over the contract from Summit wouldn't even hire people," Volkow said. "They were explicitly not hiring anyone from the old operations."
Exel company took over warehouse
When Volkow started in 1973 he was directly employed by Safeway. That changed in 1996 when the grocer contracted the warehouse to Tibbett and Britten, the British company that Exel bought for $602 million in 2004. Deutsche Post swallowed Exel in a $6.7 billion 2005 deal, becoming the planet's biggest "3PL" -- or third-party logistics company. Exel's headquarters for the Americas is Westerville, Ohio.
"Canada Safeway paid all the bills. Where Exel made their money was in efficiencies. Whatever efficiencies they could provide Safeway, that was theirs," Volkow said. "But there was only one place you made efficiencies and that was in the wages and benefits."
Volkow said that over a 10-year period, the Retail Wholesale Union-represented workers received only six per cent in wage increases. Volkow was expecting to retire on a $3,600-a-month pension. Now it's less than $1,800.
"They could've stepped up and done the right thing in terms of severance and benefits; they didn't, they did the legal minimum and they fought just to do that," said Shawn Lakusta, provincial representative of RWU Local 580. "We're still trying to sort out some things. They've got a benefits person on contract in Winnipeg, a payroll person in Toronto and another payroll person in Kansas City. Trying to deal with them is very difficult, they love to pass us around from desk to desk to desk."
Real estate angle to deal
The B.C. Liquor Distribution Branch's request for proposals may not be published until April and there may be more to it than warehousing and distribution of beer, wine and spirits. The 300,000 square foot facility at 3150 East Broadway in Vancouver is on land that City of Vancouver says is worth more than $21.4 million. It's in a hot zone for development, between the Rupert and Renfrew stations on SkyTrain's Millennium Line. Developer Bentall Kennedy, backed by the B.C. Investment Management Corporation, is finishing the eight-building Broadway Tech Centre and wants to build five more across from the warehouse.
Should Exel get the government contract, Lakusta wonders what would happen a decade later if business conditions change. "Are you going to walk out of town as fast as you can and leave long term employees in the lurch again?" he asks.
No kiss from Hershey
The week before Finance Minister Kevin Falcon revealed liquor distribution and warehousing would go on the block, Exel was slapped with $283,000 in fines by the U.S. Department of Labour's Occupational Safety and Health Administration. Exel failed to report 42 serious injuries over a four-year period at the Eastern Distribution Centre III, a 1.3 million square foot Hershey Chocolate facility in Pennsylvania. OSHA investigated after an Aug. 17, 2011 complaint by the National Guestworker Alliance over Exel's treatment of 400 foreign students hired to work summer jobs.
"They came up here under the promise of a cultural exchange visa," said NGA organizer Jacob Horwitz. "They really expected to come to the U.S. and improve their English. They found themselves packing chocolate and pressured by an employer to work faster, if they didn't work faster their visas would be cancelled and sent home."
Exel contractor SHS Staffing Solutions recruited students from China, Turkey, Ukraine, Moldova, Mongolia, Romania, Ghana, and Thailand. They paid between $3,000 and $6,000 each to Council for Educational Travel U.S.A., the State Department certified agent that arranged the $7.85 to $8.35 an hour jobs. The complaint said students netted only $40 to $140 per week after deductions for rent in company-owned housing. Those that complained were threatened with firing and deportation, so they resorted to an Aug. 17, 2011 sit-in strike.
"This is the kind of work environment that Exel creates, these are the kind of conditions that they believe workers should live in," Horwitz said. Exel did not respond to repeated interview requests.