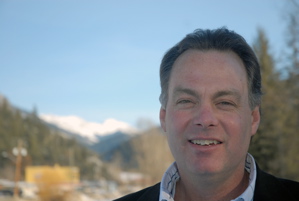 There have been 27 mill re-openings and 10,000 forestry jobs added in British Columbia since 2009, according to the Liberal government.
But the New Democratic Party's critic questions those numbers saying they mask what's really happening in the sector and are an excuse for the government's inaction.
The figures have been a talking point for the government this fall. In her response to the throne speech on Oct. 17, for example, Premier Christy Clark said, "Twenty-seven mills reopened across British Columbia because government did as much as it could to enable them to do so."
That translates into jobs, she said. "Now a lot of families are putting food on the table that weren't before. A lot of families are finding ways to support their kids. A lot of families are supporting the rest of the private sector economy through the wages they earn at those jobs."
At a Nanaimo event two days later with Western Forest Products, which has re-opened four mills in the last 18 months, Clark told reporters, "It's not a sunset industry in British Columbia any more, there's a great sunrise."
On the sunny side
Jobs, Tourism and Innovation Minister Pat Bell, who previously had responsibility for forestry, has been citing the mill re-opening and the 10,000 jobs figures since at least the Union of B.C. Municipalities conference at the end of September.
"The overall number that I quote in terms of job numbers is based on exports to China," he said.
Noting it's a market for BC wood that didn't exist five or six years ago, he sketched out the calculation, based on an "average mid-size interior sawmill" producing 250-million board feet of wood a year.
"The mill itself employs 200 to 250 people," he said. "The jobs in the bush, the logging jobs, the trucking jobs, the silviculture jobs, somewhere in the 250 to 300 range.
"If you do the math you will find I always use 500 jobs per mill as direct jobs, and the number of board feet in China divided by 250 million feet per mill as the number of mills that are operating on that basis."
At one point the ministry thought five-billion board feet would be shipped to China this year, but it looks likely to come closer to 4.5 billion, he said. "If it were five-billion board feet, that's 20 sawmills, 500 people per mill, 10,000 jobs."
Based on Bell's calculation, the reduced export figure would cut the jobs number to 9,000.
Mills opened, shifts added
As for openings, Bell offered a detailed list, which he was able to provide a couple versions of within a few hours.
The most detailed version goes back to November, 2009, when Interfor announced a $100 million investment that would put 100 people to work in its Adams Lake mill. The list includes not only re-openings, but also mills where there have been shifts added and investments announced.
Examples include Tolko recalling 187 workers to its Kelowna mill in January, 2010, Canfor adding a third shift to part of its Polar sawmill in Bear Lake northwest of Prince George in May, 2010, and West Fraser's mill in 100 Mile House going back to five days a week in February, 2011, after two years of running for only four days a week.
NDP forests critic Norm Macdonald, the MLA for Columbia River-Revelstoke, said he's been trying with the party's researchers to figure out Bell's figures for some time.
Bell seems to be exaggerating the number of jobs recovered, he said. "The figures we can find from Statistics Canada and BC Stats, there's a recovery, but you know we found 4,000," he said. "The 10,000, I don't see what they're talking about there."
Mills also closed, says NDP
Going through media reports and looking at the forests ministry's website, the NDP did find 24 sawmill openings, which Macdonald says is pretty close to Bell's figures. However, they also found 23 that closed in the period and discovered some of the openings are either temporary or were made for reasons other than a recovery in the sector.
"If you're asserting this is a good news story, when the same number is closing, it's a saw off," he said. "It's not a trend. There are problems, and instead of concentrating on a communications plan, concentrate on a forestry plan."
Bell's list includes a re-opening at Ladysmith, for example. Macdonald says his understanding from union contacts is the company opened the mill to avoid having to pay severance that it would have to pay if the closure were permanant. "The openings they talked about are skeleton crews and it has nothing to do with China," said Macdonald.
The Kitwanga sawmill that Pacific Bioenergy opened in July near Hazelton with a visit from Premier Clark has since closed with owners citing weakening Chinese demand. It remains, however, on Bell's list.
Even the recent Western Forest Products announcement of $200 million the premier attended in Nanaimo is dependent on the market in the United States improving and on the mill being able to get enough fibre to process, Macdonald said.
The company may actually spend as little as $20 million, he said. "It's just the maintenance. They have sitting mills that if they don't invest in maintaining them they lose the value of the asset."
Complex issues need more than PR
The way Bell and the Premier quote statistics suggests they are more interested in portraying optimism than they are in addressing the serious challenges that face the industry, said Macdonald. "It's the difference between campaigning and actually governing," he said.
"Let's get the situation laid out accurately so we know what we're dealing with as a starting point," he said. "It doesn't help a community member or a mill worker anywhere to not have a clear picture and a clear picture . . . If you're talking about the openings, I think you also have to be talking about the fact pretty well an equal number has closed."
Dealing with the issues includes reducing the number of raw logs that companies export from the province, he said. "There's recognition from the government the balance is wrong, but it's an issue they created and haven't dealt with."
Other issues include finding ways to improve forest health and to get more of the waste that's left after logging used, he said.
He said he does not, however, favour returning to an apurtenancy system where logs had to be milled in communities close to where they were logged, a requirement the BC Liberals ended in their first mandate. NDP Leader Adrian Dix expressed the same position in a recent interview.
He renewed a call to start a legislature forestry committee, noting there are MLAs on both sides, as well as independent MLA Bob Simpson, who have experience in the industry and have much to offer. It would be a better way to deal with a complex industry than the superficial attention the government is giving it now, he said.