Residents of the Wonder Rooms and Palace Hotels in Vancouver's Downtown Eastside are filing a class-action lawsuit against the owners of the two dilapidated single-room-occupancy buildings, claiming they deserve compensation for living in unsafe conditions. 
The lawsuit was followed closely by two motions passed by city council today, designed to force the building owners to fix a number of health and safety hazards found at the two buildings.
The motions mark the first time that a court-ordered injunction will force owners of rundown, hazardous buildings in Vancouver to make repairs.
A group of Downtown Eastside residents, some from the Wonder Room and Palace Hotels, described their living conditions to city councilors. 
"We have mice, but at least the mice eat the cockroaches," said one anonymous speaker, who said he's been living at the Palace Hotel since last April.
"It's just a tough place live, but it's better than no place," he said.
During a February building inspection of the Wonder Rooms Hotel, city inspectors discovered 165 deficiencies, including a dead-bolted emergency exit, unsafe stairwells, missing or broken smoke alarms, damaged walls, floors and ceilings, and evidence of bedbug, cockroach and rat infestations, according to a report presented to city council today. 
The bottom floor of the hotel, a vacant commercial storefront, is littered with rat feces and smells of rat urine, according to the report.
An inspection of the Palace Hotel revealed similar conditions. 
Regardless of numerous attempts by city staff to convince the building owners of the need to make necessary repairs to the buildings, very few have been completed, city staff reported.
'I'm scared we're going to get evicted'
Most residents who spoke to city council did so anonymously due to fears of repercussions from their landlords.
One woman, breaking down in tears as she described the conditions of her home, said, "I'm scared that we're going to get evicted for this." 
"We deal with rats, we deal with mice," she said.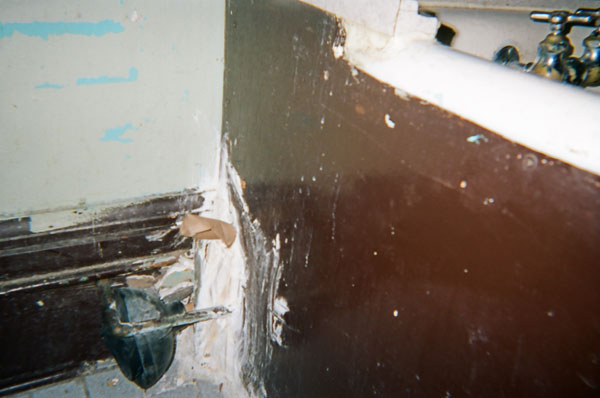 One man, who lives at the Wonder Rooms, said when the sunlight shines in his room he can see the air is filled with "mouse crap, rat crap, roach and bed bug junk."
"Sure he can cover up the holes, sure he can make it look pretty," he said of the landlord. "But when you walk in there, you cough."
Fines, fixes and payments to residents sought
Pivot Legal Society and the Downtown Eastside Neighbourhood Council, who are launching the civil suit, want more than just repairs for the tenants.*
"We've heard that the City of Vancouver wants to step in and give an injunction against the landlord of this building to make the repairs that are necessary, but that doesn't necessarily compensate the tenants for the difficulties they've had living in these unreasonable conditions," said Pivot Legal Society lawyer Douglas King, who represents the 10 residents involved in the class-action suit so far.
"We need to send a message to landlords that unless they take the initiative to fix those problems, they're going to have to pay out of their pockets to their tenants. They are going to have to pay for every mistake they've made, and every time that they've had a failed opportunity to fix the renovations in their buildings," said King.
Supporters from the Vancouver Area Network of Drug Users and the Downtown Eastside Neighbourhood Council joined residents in asking that the city levy the maximum possible fines against the hotel owners for building and safety infractions, fix the safety issues in both buildings, find alternative housing for residents displaced by the necessary renovations and ultimately replace the rundown buildings.
"It's time for the city to stop protecting property owners and start holding them to the letter of the law, as they would any of us downtown marginalized people in this city," said Paul Martin, president of the Downtown Eastside Neighbourhood Council, in a press conference Wednesday.*
5000 social housing units needed: DNC
Martin reiterated a point he said he's been making for years -- that Vancouver needs 5,000 units of self-contained social housing units to replace the run down SROs. And it's a policy outlined in a 2005 Housing Plan for the Downtown Eastside.
"We've asked them for 10 sites a year for the next five years so that all these SROs are replaced," he said.
Marlene Basil used to live in the Regent Hotel, another single-room-occupancy building, or SRO, in the Downtown Eastside. She compared the conditions there to what the residents of the Wonder Rooms and Palace Hotels face.
"You couldn't sleep well at night because of the critters crawling all over you," said Basil of the Regent Hotel.
"There was no privacy, so I was living in fear when I was in the Regent."
Following a stint on the street, Basil managed to find a spot at the Orwell Hotel, a city-owned and restored SRO.
"The building is cleaned every morning. We have meals three times a week. And the hallways and everywhere is spotless," she said of the Orwell. 
"Living in there compared to where I was is like night and day."
Basil recounted her story to city council today also. Martin and Drury spoke too.
Trouble in the Wonder Rooms
The Wonder Rooms Hotel, located at 50 East Cordova, consists of 39 single-room-occupancy units and was constructed in 1912. The Palace Hotel is located above the Funky Winker Bean's Pub at 35 West Hastings and was constructed in 1906.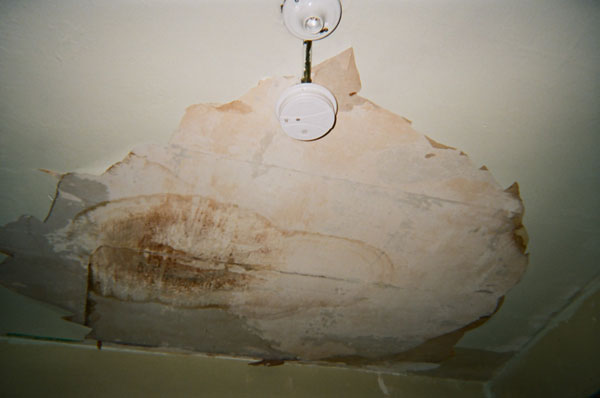 Drury and King said George Wolsey owns the Wonder Rooms in a partnership with Douglas Robertson, but it is unclear who owns the Palace Hotel. 
The Tyee called the Wonder Rooms for comment from George Wolsey, but messages were not returned. The number for the Palace Hotel is no longer in service.
This lawsuit isn't the first time Wolsey has seen legal action from tenants.
"In one of the previous cases where two tenants that had been evicted by the landlord at the same building, the Wonder Rooms, sued for compensation because of an illegal eviction, the Residential Tenancy Branch actually gave out an award of over $20,000," said King.
He said the compensation had to do with the reasons why Wolsey evicted the two tenants. 
"There's a history in this building of pressure being put on the residents to fill their methadone prescriptions at a certain pharmacy that is owned by George Wolsey, and if they fail to do that there will be repercussions, sometimes eviction," King said.
Wolsey used to run Gastown Pharmacy, where he allegedly sent Wonder Rooms residents to fill their methadone prescriptions, providing kickbacks to some, and earning income on each methadone transaction. But Gastown Pharmacy ended its participation in the B.C. government-sponsored methadone program after Wolsey was accused of threatening residents with eviction if they didn't follow his orders.
*Story updated on July 4 at 3:20 p.m.