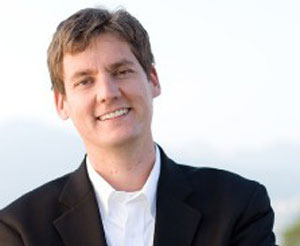 It's a rainy Saturday morning, five days before residents of Vancouver-Point Grey decide who will replace Gordon Campbell as their MLA.
Will it be the familiar persona of Christy Clark, the former BC Liberal cabinet minister who left her radio show to win the job of premier, but lacks a seat in the Legislature?
Or will it be NDP candidate David Eby, the slender, six-foot-seven civil rights lawyer in a black wool coat, skinny-jeans and a pair of Converse All Stars, who is shouting support, at this moment, for a crowd of demonstators outside a Kitsilano apartment?
The rally is to raise awareness for the "renovicted" -- apartment tenants who are forced from their suites by landlords looking to renovate and then jack up the rent.
Renters Tim and Amy Bratton -- soon to be "renovicted" from the grey stuccoed apartment building in the background -- deliver a plea to the Liberal government. They want tougher laws to protect tenants' rights against profit-driven landlords, not just for themselves but for all renters.
A crowd of 30 amasses behind the Brattons and Eby. Spencer Chandra Herbert, NDP MLA for Vancouver-West End, is there, too. Three TV crews and a few photographers point their lenses. Addressing the cameras, Eby promises to back renters like the Brattons.
"What the constituents in this community need, whether the renters or the owners, is a full-time MLA who will be there to fight for them," says Eby.
"It's why I'm here at this rally today. It's why I'll be supporting Tim and Amy and all the tenants of this building and it's why I'll be supporting all the constituents of Vancouver-Point Grey when I'm elected MLA, because that is what this riding needs."
The crowd gives a hearty cheer of approval.
Renters' rights is just one element of Eby's campaign platform. The hotly debated UBC Line rapid transit proposal, climate change and health care also top the list.
With the May 11 byelection fast approaching, Eby has work to do. He plans to spend the day canvassing the neighbourhood to introduce himself to the constituents.
"If nothing else it's going to be extremely close, a lot closer than they thought it was going to be," he says, heading westward towards his campaign headquarters. "As we're walking, you'll see way more Eby signs than you will Christy Clark signs."
On busy 4th Avenue there are plenty of Eby supporters, some holding banners on the street corner and others yelling to him as they drive by.
Vancouver-Point Grey stretches from Arbutus Street in the east to the University of British Columbia in the west and from Point Grey Road and the shores of Kitsilano and Jericho beaches in the north to West 16th Avenue in the south. Some 54,000 people call the riding home.
"I knew intellectually that this was a very well educated and plugged-in community," says Eby. "People are so well versed on the issues and know the details on key policy points and know the work that I've done on it."
More than 68 per cent of Vancouver-Point Grey residents aged 25 to 64 have some form of university certificate, diploma or degree, compared to 30 per cent for all of B.C., according to 2006 census data. Likewise, nearly 17 per cent are educated to the Master's level, compared to less than five per cent for the whole province.
Average household income for the riding was $66,405 in 2005.
The Christy Clark show
The evening before, Christy Clark confidently strides into the main hall of St. Mark's church in Kitsilano. More than 100 people waiting inside hoot, whistle and clap to welcome her.
The town hall meeting organized by Clark's campaign office has mainly drawn supporters, judging by the energy in the room. The premier thanks the audience several times before she begins, assuring the audience that recent media criticism over her refusal to parlay with the opposition and skip the all candidates' debates has not put her out of touch with her constituents.
"Part of my commitment is to make sure that government is open to citizens, because I know we cannot do what citizens want us to do -- cannot reflect your priorities -- unless we talk to you, unless we listen to you," says Clark.  
"This is your meeting tonight."
Clark reminds her audience that although she promotes change, she does not promote the change that David Eby and the NDP advocate.
"I don't think anyone really wants us to throw the baby out with the bathwater," says Clark. "I don't think people in this community want us to radically change the direction Premier Campbell showed on climate change, for example."
Between reiterating her campaign vows on cap and trade and carbon taxes, holding off until the "research is in" on the Enbridge pipeline, and addressing seismic upgrades to schools, Clark raises an issue that has become a focal point for both her and Eby.
"Another stark difference that exists between the NDP and myself is that I don't think we should be legalizing hard drugs," says Clark, alluding to Eby's approach to dealing with addiction. "I think we should be getting people off drugs."
Clark then turns to an issue one might think wouldn't have much resonance in this urban riding with its high percentage of affluent families. She hits hard at polygamy.
"As a woman who has experienced how hard it is sometimes for women to get ahead, I have to say I disagree with polygamy. I think polygamy is a way for women, children, young girls to be exploited."
About half way into the 70-minute discussion and before getting into a Vancouver Police Department cruiser to go and see "first-hand" the difficulties in the Downtown Eastside, the premier also manages to joke about Eby's anti-censorship stance on what riders on BC Ferries can view on the Internet.
Two things become clear by the end of the night.
One, that tonight's event will be the closest thing Point Grey residents get to see of Clark's well-oiled campaign machine wrestle with local issues before the byelection. And two, the Liberals have a close eye on Eby, who has become a real contender with only a few days left before it's time to vote.
"I wonder if some other issues might come up that David Eby has certain feelings on that we find to be somewhat extreme," says Clark's campaign manager Michele Cadaris. "I think when you are talking about a race that is undoubtedly going to be close, you should also look at what the other candidates stand for."
'Stephen Harper-style' tactics
Eby prefers to read as a positive development Clark's jabs at him at her town hall meeting. It's something new for his opponent, he says.
"Last night, for the first time, Christy Clark actually said my name and attacked me personally. That says to me that their polling is suggesting that we're doing really, really well."
Eby accuses Clark of running a "Stephen Harper-style" campaign, picking out policy arguments he made as a human rights lawyer for Pivot Legal Society and then as executive director of the B.C. Civil Liberties Association and twisting them for maximum advantage.
He publicly opposed anti-polygamy laws in a 2010 24 Hours article.
"We don't have to endorse Bountiful to believe enforcing a Victorian morality code through the threat of arrest and jail is wrong. Most importantly, we don't need the criminal polygamy law to fix the problems alleged at Bountiful," wrote Eby, in reference to the polygamist Mormon fundamentalist group in B.C.
But Eby says Clark and other BC Liberals took his arguments out of context, "spinning" the facts to depict him as "in favour of Bountiful."
"So you can't have a serious discussion about the fact that the law is not working without getting a black and white leaflet dropped off at family stores that say I'm in favour of 16 year-old girls marrying 50 year-old men," he says. "That is very Stephen Harper."
On drug policy, Eby says he makes no apologies for his position. "I think we need to treat drug addiction as a health issue and not a criminal issue."
But Clark's party is clearly pressing the point. Eby "has taken radical and extreme positions that run directly counter to protecting and strengthening British Columbia families," wrote Chilliwack Liberal MLA John Les in the letter addressed to NDP party leader Adrian Dix made available to the media. Les referenced Eby's positions on polygamy, legalization of illicit drugs and the BC Ferries decision to prevent its passengers viewing explicit material while using the ferries' wireless Internet.
"That's classic," quips Eby. "So BC Ferries has screening software that blocks information about sexual health and also reproductive choice. I say in the media, 'This screening software is too stringent, why is information about sexual health and abortion blocked like it's hardcore pornography? It's a message of censorship,' and then they say, 'David Eby is in favour of people viewing porn on the ferries.'"
Les also questioned whether Eby's positions are indicative of the party's.
"NDP policy is consistent with my own policy on so many issues," says Eby.
"I don't think [the provincial NDP party] has a policy except to support Insite and examine all the different forms of dealing with drug addiction. So as far as that goes, we are definitely on the same page."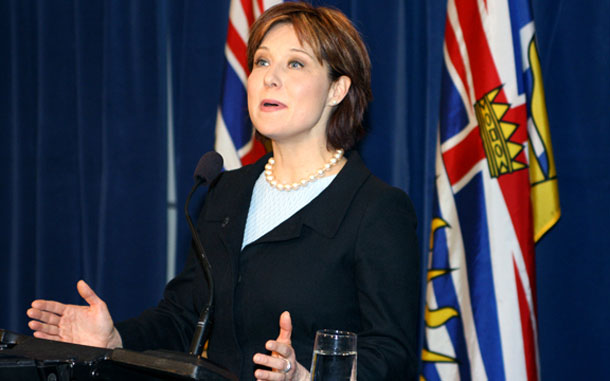 What Clark is trying to do, Eby says, is divert attention to the policies of Pivot Legal Society and B.C. Civil Liberties Association, and away from the issues facing Point Grey constituents.
Likewise, drug policy and polygamy laws are federal concerns, he says. "She doesn't even want to talk about what the community issues are. She wants to talk about something that we can't even do anything about."
Eby is starting to get, in his words, "a little fired up," as the conversation turns to where he and Clark differ on climate change.
"She said that I was 'all over the map on climate change,' which was funny. What she's talking about is these IPPs [Independent Power Producers] and run of the river projects, which I'm incredibly opposed to, which have driven up our hydro rates, and handed huge profits to the BC Liberal pals who are running these projects at the expense of BC Hydro customers."
Eby says guaranteeing that BC Hydro must pay top dollar for electricity from private producers is "a model that's costing more people more money for no reason except for ideology around privatization" and that "to say I'm opposed to green energy projects, is laughable."
Now Eby is even more fired up. "She's got oil and gas executives running her transition team, she wants to run a pipeline from the tar sands to send tar sands oil through where there has been a moratorium on tankers for 30 years and she says that I'm all over the map on climate issues."
In the last election the NDP proposed moratoriums on private power generation on rivers and tankers along the coast. But the same party ran against the Campbell government's centerpiece initiative billed as a counter to global warming: the carbon tax. Then NDP leader Carole James led her party its vow to "axe the tax."
This election, the NDP's choice to vanquish Gordon Campbell's replacement says, "If the NDP had the same position on the carbon tax that we ran in the last election, I don't think I would have run for the party because I think we need to progressive and aggressive on climate change. And we need to be a green party. And we need to be leaders in the environment and sustainability."
Adds Eby, "I wouldn't be able to explain it to people on the doorstep -- something like that that I just didn't believe in."
Public education
Eby walks up to his campaign headquarters, dutifully but casually addressing nearly everyone he passes.
The dimly lit office -- a decommissioned Japanese restaurant on Broadway -- is adorned with Eby banners and flags.
Patti Bacchus, Vancouver School Board chair, and Shane Simpson, NDP MLA for Vancouver-Hastings, arrive shortly after Eby. In a show of support, they plan to go door-knocking with Eby for the afternoon.
"I see it from the parent angle and the school angle," says Bacchus, collecting a map of the riding and some recent polling data.
"And having had some conversations with David about that, he really gets it and sees that foundational piece that schools are in creating a really just and healthy society."
For Bacchus the choice to support Eby was a "no-brainer."
"You know the whole reason I got involved in school board politics was to fight back against what Christy Clark did to public education," she says.
Justice Susan Griffin found in April that Clark, education minister at the time, failed to properly consult with the BC Teachers' Federation regarding legislation that eliminated teachers rights to bargain the size of their classes.
Bacchus, Simpson and Eby make their way down Broadway, headed eastward to the heart of the riding. Turning south on Collingwood Street, Eby references polling data that ranks voters on a scale from one to four, with ones leaning NDP. "These are both ones," he says, noting two homes he has already visited, and then going on to recount in detail the residents' responses.
There's a reason he knows Kitsilano's doorsteps so well, and is getting to know them even better. "The strategy is you look for where we did really well but where there was a low turn out, to try and bump that number up to get more votes out. You won't see Christy Clark in Kits, and I'm not going to be knocking on the doors of Point Grey Road until I'm elected as their MLA." In other words, he's mining even more votes where he already sense there are many.
Livin' on a prayer
A bright sun appears through an otherwise cloud-filled sky. The first signs of a pleasant day and an ensuing Canucks puck-drop mean most residents aren't home.
At the corner of 11th Avenue and Collingwood Street, Eby scribbles "Sorry I missed you. Hope you'll consider voting NDP on May 11" on the back of an over-sized business card. He tucks it in the doorjamb and moves on to the next house.
Simpson and Bacchus are not far ahead.
"I kept hearing from all of my friends and neighbours, because I live up in Point Grey, how frustrated they were to have a premier who just wanted to use the riding to come in and get a seat and not really having the ties or interest," says Bacchus.
Simpson agrees. "The reality is over 15 years of Gordon Campbell you essentially had an absentee MLA because he was off being the premier. And now they're being asked by Ms. Clark to take another absentee MLA, and I'm not so sure that's what the people of Point Grey want."
When Christy Clark was an afternoon radio host on CKNW, her chipper voice daily found its way into people's cars and kitchens.
David Eby lately has been showing up on people's computer screens in a video of him singing Bon Jovi's "Livin' on a Prayer" to the NDP Leadership Assembly on April 17.
Clark has repeatedly turned down offers to debate on the radio station that once employed her.
Then again, you won't hear Eby singing Bon Jovi during this campaign, either. "No," he says, "I swore to everyone that I wouldn't sing karaoke again until I win."