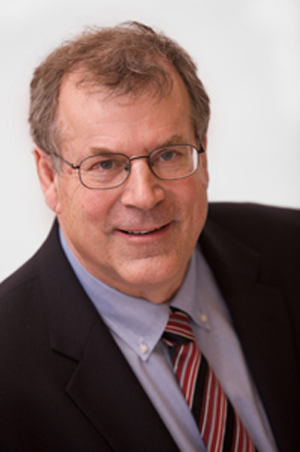 In the days after British Columbia Premier Gordon Campbell announced a major reshuffling of his cabinet Oct. 25, it was clear one of the largest and least understood changes was to how natural resources will be managed in the province.
The shuffle created a Natural Resource Operations ministry, with Steve Thomson at its head. The new ministry picked up two dozen responsibilities, including providing permission for forestry, independent power production, aquaculture, mines, water use and wildlife management.
Many of the responsibilities -- laid out in a 44-page Order in Council document (available below right) -- were pulled from existing ministries responsible for forestry, energy, the environment, aboriginal relations, and agriculture and lands. The new ministry is to work in an integrated way with the ministries that remain responsible for those areas, a government document suggests.
"I think it's just a flip flop," said Will Horter, the executive director of the Dogwood Initiative. "Another flip flop."
The move contradicts the Liberal government's reputation as good managers, he said. "In terms of managing their ministries, it's like shuffle board."
The new ministry seems reminiscent of the Sustainable Resources Ministry created by the Campbell government in 2001, he said. That ministry, along with Water, Land and Air Protection, was later disbanded and its duties transferred to Environment and other ministries.
The civil servant who led SRM, former deputy minister Jon O'Riordan, told Public Eye however the new ministry is more like a supercharged Land and Water British Columbia Inc., which was closed in 2005. "[The new ministry] not only issues water and land permits but it also issues all the forest permits and mining permits and access to Crown land. The only thing that's left outside that is the pollution permits from environment," he said.
University of British Columbia forestry professor George Hoberg called it a dramatic reorganization, even without the details available, Public Eye also reported. A student drew up a flow chart in an attempt to understand the new structure.
One land manager
A nine-page background document (available below right) for government staff describing the reorganization, obtained and shared with The Tyee by West Coast Environmental Law, makes it clear the change is dramatic.
"Increasing levels of resource use activity and complexity have made a more integrated or 'One Land Manager' approach to land and resource management in B.C. essential," the document said. "Sustaining priority services such as promoting economic activity and sustainable development requires a more nimble and responsive ability to shift and allocate resources."
The re-organization is aimed at "a number of key and well known barriers to moving towards our vision for 'One Land Manager,'" it said.
Those barriers include industry having to deal with multiple legal frameworks and statutes among the nine agencies previously dealing with natural resources, it said. Different agencies had different approaches to risk management, creating an "inefficient and unnecessarily complex approach to land management."
"Our current approach lacks coordination and often causes unnecessary delays before decisions are made. This translates to a lack of certainty for client who ends up confused and frustrated by delays, multiple 'asks' for information, and works as a disincentive to certainty an economic investment [sic]"
While the various ministries continue to play a role, "Most operational activities will be the responsibility of the ministry of natural resource operations. NRO is configured to provide integrated operational decision making and resource stewardship functions."
The change is not about reducing staff numbers or budgets, it said. "It is about realigning staff and budgets to better deliver on government's priorities."
Industry over environment
The mandate of the new ministry and structure appears to get approvals to industry to use public land and resources as quickly as possible, said Andrew Gage, staff counsel for West Coast Environmental Law.
He called it a "promotion of economic development at all costs kind of movement." While streamlining can be okay, he said, "If I thought it could be done in a way that protects the environment I wouldn't be opposed. I just don't see it."
It looks like everything industry needs -- approval and permitting processes -- are going into one ministry, while everything the public needs -- environmental protection -- is going into another, he said. "What does that mean for budgetting?"
While NRO will likely be well funded, it looks like environment will be reduced to setting policies and hoping the other ministries implement them, he said.
"This is being driven by access to industry and cutbacks," he said. "There's no doubt underfunding the ministries is doing this to a large extent."
The government needs to have a broader discussion about these changes, one that looks at the need to protect the environment alongside industry's goals, he said.
Weak enviro minister
The new structure is unlikely to make any difference to the decision making process until the questions of aboriginal rights and title are fully resolved, said Dogwood's Horter. "The land title question is still up in the air," he said. "None of the underlying issues have been resolved."
He also wondered whether Murray Coell as environment minister will be able to provide a counterbalance to the new industry-favouring process. In nine years Coell has been "asleep at the wheel or missing in action" on environmental issues, including those important to the capital region, said Horter.
"You put a weak minister of environment in place that's supposed to provide checks and balances in terms of the environment being watched," he said. "That's not a good sign."
The reorganization appears to be in tune with the direction the Liberal government has taken since 2001, said Jim Cooperman, the president of the Shuswap Environmental Action Society in Chase.
"It's basically industry gets anything it wants," he said, adding the public and the environment aren't properly represented in decision making processes. "It's been like that since, I call them the Fiberals, took power."
The government has already overseen deregulation across the resource ministries and increased self-regulation by industry, he said. "The situation is already grim. Would this really make it any worse?"
Interview requests to government officials weren't responded to by publication time.