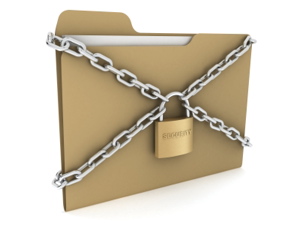 A British Columbia information and privacy advocate criticized both main provincial parties for supporting a weak committee report released May 31.
"The members of the committee, despite whatever misgivings they may have, are unanimous in supporting these recommendations," said Vincent Gogolek, the policy director for the B.C. Freedom of Information and Privacy Association (FIPA).
High on his concerns: failure to stop a widening "black hole" swallowing any information that might be considered advice to cabinet in the B.C. government.
The Special Committee to Review the Freedom of Information and Protection of Privacy Act conducted the first such review in six years. It made 35 recommendations for changing provincial laws, 11 of which had been made in 2004.
While FIPA supports several of the recommendations, it also has some major concerns, said Gogolek.
The NDP's Doug Routley, vice chair of the committee, said it had reservations about several recommendations, but on balance could support the report. The NDP will bring forward a private member's bill Wednesday, the Open Government Act, 2010, that will better set out his party's position, he said.
Cabinet confidences a 'growing black hole'
Gogolek outlined FIPA's three main concerns.
First, the committee failed to address the problems with section 13 of the Freedom of Information and Protection of Privacy Act, he said. That section allows the heads of public bodies to withhold records that are considered advice to cabinet. FIPA has been in court this spring fighting the section, which Gogolek says has been interpreted more and more widely over the years.
"This has just grown wildly larger as predicted, and the committee has not seen fit to go as far as even the 2004 committee," he said. "The concern is we have a unanimous committee report saying 'Don't deal with it, leave it as it is.'"
He called use of the section an "ever growing black hole" that won't be fixed as a result of this committee's report. "This will come back to haunt us."
FIPA's second concern was the committee's recommendation that section 14 be changed so that any record requests that might break solicitor-client privilege would be reviewed by a judge.
"We're having a hard time understanding where they would like this to go," said Gogolek. Decisions on the section are now made by the information and privacy commissioner, and it's unclear why the committee thinks that should change. Nor is it clear how such a review would work, or at what stage it would be applied.
"There was no evidence before the committee that there was a problem," he said. "I don't see this going any place good."
Mixed on privacy
Finally, on the privacy side, Gogolek said a recommendation to allow individuals to consent to having their personal information collected and shared is a step backwards. "We have a problem with this," he said. "The commissioner has a problem with this."
It's questionable whether consent can be meaningful given the power imbalance between individuals and the government, he said. If you are a customer of a cellphone company, and you dislike the company's privacy policy, you can switch providers, he said.
"There isn't really another government you can go to for services," he said.
Gogolek was more positive about a suggestion to conduct a privacy impact assessment early on when databases are created.
"That is important and positive," he said. "We'll see whether or not the government is willing to ignore the unanimous committee."
The government is two years into designing a $180-million integrated case management system to be used by the ministry of housing and social development and the ministry of children and family development, but is yet to look at how it may affect privacy.
Six years under consideration
Gogolek said he also supports recommendations that call for the routine release of a large variety of government records and the technology to distribute them.
Adopting recommendations to automatically release many records would help "promote a culture of openness" and reduce the need for people to make formal requests for information, the committee's report said. "This would also reduce the cost to the public purse."
"A lot of that was in the previous report," Gogolek said. "If it's been 'under consideration' for six years, I wouldn't be surprised to see six more years of, shall we say, 'consideration.'"
Out of the 28 recommendations a similar committee chaired by Blair Lekstrom made in 2004, half had been adopted by Feb. 2009.
It will be interesting to see what the government does with this one, Gogolek said. "I would assume they have reccomendations they like better than other recommendations," he said. "The government will have to look at the committee report and figure out which ones work for them and which one's don't."
Gogolek said members of the committee who disagree with aspects of the report could have filed a minority report to express their concerns. Instead the committee gave unanimous support to the report, some of which he said is positive and some of which is negative. "They're unanimous on the bad stuff, they're also unanimous on the good stuff."
NDP supports report, with reservations
The NDP had five of the 12 positions on the committee, which the Liberal Party's Ron Cantelon chaired.
"We came close to not being able to endorse it," said committee vice chair Routley. There were concerns, he said, but "not enough that we could walk away from what we did negotiate."
The NDP wanted the report to talk about a duty to document which would require at least a basic account of the rationale for government decisions to be recorded, he said. It also should have had more to say regarding the delays in responding to FOI requests, he said.
The NDP would also like the office of the information and privacy commissioner to be given power to oversee the administration of the document disposal act.
Nor did he like the recommendation that would allow people to consent to having their private information collected and shared. The recommendation was, however, much better than the sweeping change the government asked for. "We pretty much defeated most of what the government asked for in their submission," he said.
On the positive side, the recommendations around routine disclosure would be a big advancement, he said. "The fact is the majority of the recommendations in the report we endorse."
But he said he doubts there'll be positive change given the government's track record, citing communication around the BC Rail case, the HST proposal and the deficit. "Given that performance I don't think we can hope for much advance from the Campbell Liberals on transparency and open government."