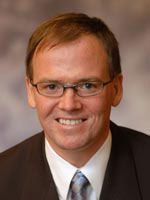 Private health care providers are locked in a legal battle with the British Columbia health ministry, but their greatest ally may turn out to be the very minister they are up against in court.
The most recent encouragement came from the comments Health Minister Kevin Falcon made last week about B.C. becoming a destination for medical tourism, providing a sort of a Mayo clinic of the north. While Falcon argued that his plan would help support the public health system, at least some private health service providers see it as support for the changes they advocate.
"If he's going to pull that off it's probably the best thing that could happen in British Columbia," said Mark Godley, the clinic director at the False Creek Surgical Centre.
While Falcon has pitched the idea to sell access to people from elsewhere, Godley said he doesn't think it would be possible to deny locals the same deal. "If he can pull it off, British Columbians would also have to be able to get access to this priority line," he said.
Falcon's success is unlikely, Godley acknowledged. "The biggest obstacle he's going to have is the Canada Health Act, so good luck." And while the federal government might appear ideologically open to letting people pay for quicker access, their actions -- including withholding transfer payments from province's that allow the law to be broken -- suggest otherwise, he said.
But Falcon is on the right track, Godley said. "Absolutely, his heart's definitely in the right place. I wish him well," he said. "He comes from a business background, he's looking outside the box about ways to bring money into the system."
Ministry defending law
That might seem odd praise considering Falcon is, at least officially, fighting to keep clinics like Godley's inside the box set by Canadian law.
The court case dates back to Jan. 2009, when Brian Day led a group of for-profit clinics launching the suit against the provincial government, according to a summary on the B.C. Health Coalition's website. The Coalition sees the suit as a major threat to public healthcare.
"They are seeking to have the courts strike down our provincial health care legislation, the Medical Protection Act, to allow U.S.-style private insurance companies access to the 'health care market' in British Columbia," says the website, which includes links to the filings from all the parties involved. "Brian Day is also attempting to stop the provincial government from auditing his clinics."
It also notes, "At least thirty complaints have been filed by patients in B.C. claiming that Dr. Day has engaged in double-billing by requesting payment from both the patient and the provincial government."
The province has so far argued against extra billing and in favour of protecting the public system.
The Canada Health Act's purpose, the province's Feb. 2009, statement of defence said, "is to preserve a publicly managed and fiscally sustainable health care system for British Columbia in which access to necessary medical care is based on need and not an individual's ability to pay."
Argued for equitable access
The statement continued, "There is a strong public interest in maintaining a health care system that operates in a fair, efficient, and cost-effective manner, and in particular one that is, and is perceived to be, reasonably fair and equitable in the allocation of available medical resources throughout the population."
Extra billing by clinics like False Creek threatens public confidence that health care is being made available fairly, it said.
It also exposes the province to financial loss as the federal government reduces health transfer payments for any amounts "unlawfully charged to beneficiaries," the statement said. "In acting unlawfully as they have, [the clinics] intended to cause economic loss to the Province, or been wilfully blind or reckless with respect to whether such loss would occur."
The submission also says that every doctor in the country has the option of opting out of the medical services plan and being paid directly by patients. They just can't be paid by both the government and the patient.
How do Falcon's comments square with the province's ongoing court battle with the clinics? Falcon declined an interview request.
'It's obvious there's a contradiction': private clinic doc
While Falcon might not want to talk about the contradiction between his public comments and the court case, False Creek's Godley is willing.
"I think it's very obvious," he said. "It's obvious there's a contradiction. It's obvious to most people who know what's going on."
Falcon is trying to carve out a reputation as an ideas guy, said New Democratic Party health critic Adrian Dix. The problem is his ideas are bad ones and poorly thought out, he said. "He's clearly mouthing off like a right-wing blogger while at the same time pretending to be the minister of health."
Falcon's latest musings, as others have in the past, undermine a case the government should be fighting on behalf of all British Columbians, Dix said. "I think it shows an extraordinary lack of seriousness about the issues involved."
And it boosts the government's opponents, he said. "One of their few allies appears to be Kevin Falcon, the person they're supposed to be suing."
Premier Gordon Campbell appointed Falcon health minister in June. In his first scrum with reporters Falcon said, "I truly believe that so much of the health care discussion in this country is blocked by silly ideological arguments." In the fall he enthusiastically advocated charging a premium to have patients from Saskatchewan receive surgery in B.C., comments that made the plan a tough political sell in the prairie province.
"I think this isn't the first time the minister of health has failed to understand the legal duties of his office," said Dix, noting it is hard to tell how much support Falcon's ideas have in cabinet. "I would hope it doesn't have support within the government and I don't think it has support in the province."