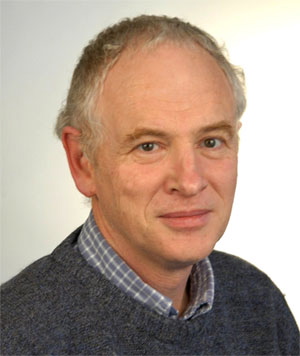 "Science by itself has no impact. It has to be translated into a compelling political story to make a difference," said Judith Layzer, a professor of environmental policy at MIT and a panelist at a recent forum titled "The Great Climategate Debate."
The proof is in what's happening in Copenhagen.
The story unfolding at the international climate change conference has indeed been a compelling story, and one that has taken on David and Goliath proportions. Tiny island nations -- those which have contributed the least to global warming yet face its most immediate consequences -- up against rich countries like Canada and the U.S., which have the power to significantly reduce global emissions but are the least concerned with doing so.
Environmentalists seized upon this narrative to bolster their messages and mobilize action. The conference so far has been a frenzy of flash-mobbing, marching moms and provocative messages, all of it culminating this weekend in a massive protest (100,000 people strong, by some estimates) in the heart of Copenhagen that ended with close to 1,000 arrests.
Yet, in this great public policy debate that is based on scientific understanding of the natural world, the scientists themselves have failed to take control of their own narrative. Climategate was an opportunity for scientists to clearly define their own role in the public sphere. Instead they let it get away from them.
The content of the hacked emails hasn't changed the prevailing scientific wisdom that human-caused carbon dioxide drives global warming. And most scientists and analysts agree it won't have much bearing on the outcome of the agreements. But the way in which this story played out -- fodder for deniers, a juicy scandal for the press --- has forced the scientific community to take a good hard look at what they, and the public, could learn from it.
'Maximally mishandled': Weaver
On Friday, Nov. 19, a story broke that hackers had stolen some 3,000 emails to and from Phil Jones, head of the Climate Research Unit at the University of East Anglia, and that they contained potentially damaging information.
RealClimate.org reported that, two days earlier, they notified the university when someone tried to upload the stolen emails on their website. Despite that, they were completely unprepared when the story blew up, wrote George Mobiot in the Guardian: "There was no statement, no position, no one to interview. Reporters kept being fobbed off while CRU's opponents landed blow upon blow on it."
By the time Jones stepped down on Dec. 2, it was too late for damage control.
"If you could actually maximally mishandle it, that's what happened here," says Andrew Weaver, a member of the Intergovernmental Panel on Climate Change and a professor at the University of Victoria.
"Instead of coming right out at the beginning with very strong statements about what was going on here, they sort of hung around for the weekend to see how they'd respond on Monday. Well, the story got away from them. The blogosphere went wild, and everyone's looking at conspiracy."
"As if we are part of some socialist conspiracy trying to take over the world," he adds. "What we are trying to do is inform the world as to our understanding of the science."
Policy debates aren't linear equations
Many scientists don't understand that this is not the political reality, argues Layzer.
"Policy making is not a linear process in which policy makers identify a problem, line up the alternate solutions, choose the one that's best for society and then implements it," she said. "Instead, a better way to think about the policy process is as an ongoing battle among advocates competing to provide the authoritative definition of the problem -- and hence the most plausible solutions."
While environmental groups have been successful at framing climate change in a politically appealing way (with cute animals, or concerned parents) climate deniers focus on the inherent uncertainties in science. What you end up with, argues Layzer, is two groups making different arguments with the same body of information.
But scientists themselves are wary of crossing the line between researcher and advocate.
"In my view scientific societies and other scientific organizations should stick with the science," Neal Lane, a Rice University professor and former director of the National Science Foundation, told The Tyee in an email.
Lane, who was one of signatories on an open letter to Congress addressing the emails, asserted that aside from some inappropriate comments, "what the bulk of the communications seem to show is that scientists constantly debate each other's findings and interpretations. That is true in all areas of science."
The basic facts still hold
Andrew Glikson, an earth and paleoclimate scientist at Australian National University, said that the deniers' modus operandi of looking for gaps in any body of evidence is identical to the tactics used by creationists, or tobacco lobbyists.
"Scientists continuously assess and discuss the data and examine their significance," Glikson wrote in an email to The Tyee. "The outcome of this process are reports and publications. It is the validity of these reports. . . which is the subject of legitimate examination."
"I am unaware as to which statements made in any of the hacked emails imply as if global temperature has not risen by more than +0.8 degrees C since the 18th century, or the polar regions have not warmed up by up to +4 degrees C, the arctic sea ice is not melting, or Antarctic ice shelves are not collapsing, or sea level is not rising, or climate zones around the world are not migrating polar-ward."
Of course, not everyone in the scientific community thinks the emails are completely harmless, either.
Richard Lindzen is an MIT climatologist who has been public about his skepticism on the conventional scientific view of global warming. He also spoke at the panel discussion, where he said, "We are unambiguously dealing with things that are unethical and in many cases illegal." (For example, one in which Jones' appears to suggest that emails related to a freedom of information request be deleted.) Investigations are underway, a police investigation into the hacking incident, and a university inquiry into whether there was an unethical or illegal actions.
Lindzen also acknowledged that climate science is a complex issue, one that "the public, and not just the public but other scientists, want to grab onto a piece that they can understand." He said the emails could devastate popular support for science.
Myriad of 'information environments'
"Each of us lives in a different information environment. If your information environment is the New York Times, The New Yorker, NPR [National Public Radio], you may well think this is nothing. If your information environment is talk radio, there's been nothing but this on it for a long time, then it will be influential," he said.
"Very often there are distinct differences between the way ordinary people see things and the way the educated elite do. But ordinary people vote, and most of us are funded by their taxes."
Herein lies perhaps the most important lesson the scientific community might take away from this: the need for more interaction and communication between the "educated elite" and the ordinary masses. The language of the emails revealed one thing for certain -- that scientists are human, with the same foibles and frustrations as anyone else.
"Science, today, impacts people's lives to a degree we have not seen in past decades," said Lane. "The public needs to have a much better understanding of science, and only scientists can help make that happen."