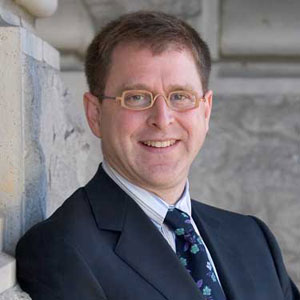 An RCMP search warrant provides details of an investigation into alleged fraud and breach of trust by British Columbia government health officials and a contractor.
Health Minister Kevin Falcon says the allegations are about a handful of people who may have acted improperly. New Democratic Party health critic Adrian Dix says the warrant speaks to widespread problems with the province's multi-million dollar eHealth project.
The warrant details six offences involving one or more of former assistant deputy health minister Ron Danderfer, former Fraser Health Authority network services manager Jim Taylor and doctor Jonathan Burns. The allegations relate to business Burns did with each of the Fraser Health Authority and the provincial health ministry.
Burns directed a company called WebMed Technology Inc., the warrant said, which made a product called Pixalere, "a computerized system to assist home care nurses in assessing wounds."
"During the time that WebMed was doing business with Fraser health, WebMed fraudulently submitted 30 invoices totalling $251,348.40 that Jim Taylor fraudulently authorized," the warrant said.
At the same time, Burns found a job for Taylor's wife Janice, it said. "Jonathan Burns conferred a benefit to Jim Taylor by hiring Taylor's wife, Janice Taylor, and Jim Taylor thereby indirectly received that benefit."
Burns also gave Taylor and his family the use of his condominium in Kelowna, the warrant said.
Ministry consultant
Aside from his business with Fraser Health, Burns was a paid consultant to the provincial health ministry.
Danderfer was responsible for authorizing health ministry payments to Burns, the warrant said. At the same time, Burns hired Danderfer's wife Joan Danderfer and his daughter Kim Danderfer, it said. Burns also gave Danderfer two four-night stays at Burns' Kelowna condominium and offered to pay for a side trip to Egypt while he and Danderfer were on government business in Europe, and Danderfer declined.
Later, Burns offered and paid for a trip to Paris while he and Danderfer were on government business to Europe, it said. Burns offered Danderfer "post-retirement income."
"Danderfer arbitrarily increased the hourly rate paid to Burns, first from $100 per hour to $150 per hour, then from $150 per hour to $195 per hour," the warrant said.
Danderfer also "counselled" Burns to increase his invoices, it said. "Danderfer participated in allowing exceptionally large invoices from Burns by removing the contract administrator and authorizing Burns' invoices himself."
It also said, "Burns double-billed for his services with the Provincial Health Services Authority at the same time as he was billing the Ministry of Health, and he did this with the knowledge of Ron Danderfer."
Media sparked investigation
The 99-page warrant, sworn in Surrey on Feb. 6 by RCMP commercial crimes officer John Taylor, became public yesterday. It notes the RCMP launched its investigation after stories about Danderfer and Burns appeared in the Victoria Times-Colonist and the Vancouver Sun in 2007. Those stories followed a CTV report.
The NDP's Dix asked during question period Oct. 7 how Burns came to be paid by both the health ministry and PHSA while also billing the medical services plan as a doctor. Health minister Kevin Falcon called the questions "wild allegations."
"How many hours of a day are there, and who's managing contracts at the ministry of health?" asked Dix. "Kevin Falcon may think that's normal, to have the same guy paid four ways by the same ministry, but I don't think that's normal."
Working for both PHSA and the health ministry is a clear conflict, said Dix. "He's essentially lobbying himself."
Falcon later said he hadn't realized what Dix was asking about until he spoke with his staff. "It didn't click to me he was talking about the Ron Danderfer case," he said.
There were alleged irregularities and serious allegations, he said. The government froze the contracts in 2007 and Danderfer is no longer with the government, he said. "I hope the special prosecutor will do, as I'm sure he will, a full investigation and lay charges if charges are warranted."
'Bag full of trouble': Falcon
Today, following an announcement that he's raising the rates for most seniors in residential care, Falcon answered more questions about the case.
Stressing that nothing is yet proven in court and no charges have yet been laid, Falcon said, "In this case it would appear that there were a handful of people that the allegations suggest were involved in some very nefarious behaviour that is totally unacceptable."
The ministry has had the comptroller general review the procurement process and the eHealth program, he said. That review is continuing and the results will be publicly released when it is done, he said.
B.C.'s auditor general, John Doyle, is also reviewing the eHealth program, as are auditors general across the country, he said.
"As long as I've been in government, my biggest concern has always been technology investments," Falcon said. "That's the area that can always get large organizations, both in the private sector and government in a bag full of trouble if they're not very, very careful."
eHealth tainted?
Ontario has had an ongoing scandal around its eHealth program, which this week resulted in that province's health minister resigning. B.C.'s troubles won't help the reputation of eHealth programs, Falcon said. "It's a possibility it could taint it right across the country. I don't think there's any question about that."
Dix said an independent enquiry is needed. "I believe there has to be a full investigation," he said. "This information demands action. It demands an independent inquiry and simply put, the government can't be trusted."
Burns and Danderfer were two of the most senior people working on eHealth, said Dix. "It's shown to be a fiasco," he said. "There was a lack of control, a lack of interest in the issue, inappropriate controls on expenditures. I think it raises serious questions on the whole eHealth project to the government."
He noted that the eHealth project was a major push for the health ministry. "This represents a failure on the part of this government to exercise administrative control on one of its top priorities," he said. "The government seems to hear the word 'computer' and give up any effort of making sure the right public policy decisions are made."