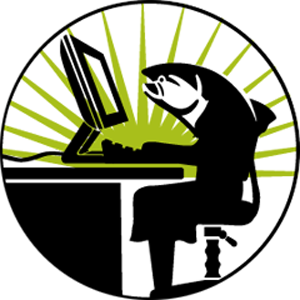 Welcome to the new and, we hope you will agree, improved Tyee.
This results from a more than year-long process that began with surveying you, our readers, to find out what you liked about our site, and what you would do better.
Your general sentiment was: Give us more! More news. More ways to find stories. More to watch and listen to. More ways to know which stories are getting buzz. More ways to say you like a story, or really don't. More reasons to make The Tyee's home page your home page.
Many of you also said you would like us to carry our own classified section, as you felt the culture of The Tyee's audience might produce an interesting marketplace of events, stuff and job opportunities.
A guide, then, to what we've done to try and improve the Tyee.
More news. In addition to our usual features (running down the left side of our home page) and our political news blog The Hook (now in the upper-right corner), we now offer a continuous feed of B.C. and national news from The Canadian Press Find it in the middle of the bottom half of the home page.
To our very popular Reported Elsewhere picks, we have added context and another layer of browsability (is that a word, esteemed Tyee reader? Browsability?). When you click on a headline, now you will find a short excerpt from the article helping you decide whether to dive in or move on. Reported Elsewhere is now on the right side of the home page, halfway down.
Better navigation. Our story departments (News, Opinion, Books, Blogs, etc.) are now easily found and clicked at the top of the home page, taking you to a "section front page" displaying our most recent articles under that heading.
Here's a major step up, we think: we have gathered stories as well under topic headings (Environment, Education, Olympics, etc.) and you can access that search option by using the Topics window in the upper right hand corner of the site. (Give it a try. And if, after a while, you want to suggest other topic headings that you would find useful, we are open to ideas.)
The Tyee photo pool. We wanted a way to let people in every corner of B.C. see through each others' eyes. So we've created the Your BC Photo Pool where we'll feature a picture of the day from reader submissions to our Flickr photo pool. It's there on the right side of the home page, about a third of the way down. We will choose new photos daily to feature to on the home page; click the image to see it enlarged. Click the text above to see all the reader photo submissions on Flickr. Click the text below the image to join our pool and add your own pictures.
Multimedia window. We will be using more video, photos and recorded sound in our stories. If that's the way you like to experience the Tyee, head straight to the window just to the right of the top of Recent Stories and see what we've cued up.
From the Archives. Just below the multimedia window, an area where we'll highlight some of The Tyee's greatest hits, pulled from the archives because of their relevance to current events.
Most Read. Most Emailed. Best Rated. Now you have three new ways to get a sense of which stories are hot (or not) on The Tyee. The top performing stories are there on the right hand side of the home page, just below the Your BC photo pool. As you see, now you can rate our stories, giving us another form of valuable feedback on what Tyee readers would like us to provide. (Note: It's probably going to take a day or so for the rating system to kick in and be accurate.)
Classified advertising. Our new section offers three categories: For Sale, Events and Jobs. Given all the creative energy and good will in the Tyee community, we are guessing this will become a very successful marketplace reflecting sustainable and socially beneficial values.
So that's the brief guide. Please feel free to send us your opinions and questions. You can send them here.
In days to come we will run interviews with various people who were instrumental in putting together the new incarnation of The Tyee.
For now, a big thanks to Tyee website manager Geoff D'Auria and project manager Trish Mau, who maintained laser-like focus and brilliantly wrestled this project to launchability (is that a word esteemed Tyee readers? Launchability?). And to every member of The Tyee team -- this was truly a group effort.
Huge credit, too, goes to Biro Creative in Vancouver, who designed our new site, and to David Wheeler (Kineticode), the technical wizard who implemented the design. Plus, Dawn Buie, Phillip Smith and Alan Dixon contributed their always invaluable technical skills. It's been a real pleasure working with these creative and technical geniuses.
PS, a few glitches
Naturally a few pesky glitches remain. For example, people with Internet Explorer 6 and Internet Explorer 7 browsers may notice the Go buttons next to Topics and Search are a bit wonky. Also, for some browsers, ads seem to not appear on certain pages until you refresh the page. Be assured we are working to defeat these and other gremlins as well.
If you are finding more glitches as you use the new site, please send us an e-mail here and mention which computer and browser type you are using. Thanks!