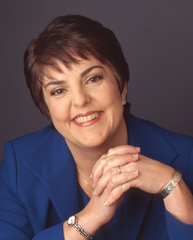 After the provincial legislature's spring session ends on May 29, NDP leader Carole James will spend half an hour celebrating with her caucus before catching a plane to Kelowna to talk to a United Steelworkers meeting.
It's the start of 11 months she plans to spend travelling the province, talking with people in their communities, she said, adding it's her favourite part of the job. And with the session almost over, she said, "It really does feel like the campaign's really in full force now."
There is much work for James and her party to do before the election. Despite coming out of what she says has been a strong legislative session, whatever points she and her party have scored are not registering in the polls.
James listed some of the scandals. Former Chilliwack mayor John Les lost his job as solicitor general after it came out he's a subject of a special prosecutor investigation into land deals. The B.C. Lottery Corporation was discovered to be failing to protect against money laundering. The Insurance Corporation of B.C. was running a "chop shop." Then there's the economic trouble in the forest industry, and the government's failure to do anything to help.
The session will end with the Liberals ramming through several contentious bills without full debate, including the so-called gag law that restricts third-party advertising in the three months before an election. "Not only have they set fixed election dates, now they're trying to fix the election by making it impossible for people to speak out," said James.
The move is typical of the Campbell government, she said, and the session. "It's been marked by an arrogance and a lack of regard, or a lack of caring, for the issues that matter to people in this province."
Poll problems
And yet the Mustel Group has support for the NDP declining, while the Liberals have stayed steady and the Greens have gained. In the most recent Ipsos Reid poll, the Liberals were up among decided voters by 12 per cent, a margin that would give the governing party another healthy majority.
Why has the NDP failed to gain ground?
Fixed election dates have decreased interest in provincial politics, James said, and the polls reflect that. "I think with fixed election dates people just aren't as engaged in politics because they know when the date's coming up. They know it's a way away."
As the election gets closer, that will change, she said. "I sense a shift out there just in the last month or so," she said. "You'll start seeing shifts from people over the next while."
The NDP is starting to put forward ideas that will make life better in the province, she said. The party supports creating a child care system, developing a homelessness strategy that includes help for people with mental illnesses or addictions, building affordable housing, decreasing transit fares and stopping the escalation of ferry fares.
"There's a very clear contrast between Gordon Campbell and myself," she said. "Gordon Campbell doesn't have any idea. My belief is that government's there to help people."
Time to get tough
Former NDP MLA and strategist David Schreck said the polls are disappointing, but there's time to turn it around. "You can't win an election on any day other than voting day. Peaking too early is a critical problem in politics."
Though Bill Tieleman, who was Glen Clark's communications director when he was premier, said, "Realistically, you've got to at least be competitive, within five or six percentage points, not 10 or 12. Ten or 12 is fatal."
The NDP needs to do a better job criticizing Campbell, he said. "They haven't been hammering them on enough things in my view," he said. "I don't call that hammering. I call it complaining."
At the same time, the NDP need to articulate its own vision, he said. "I don't know what the NDP vision is other than, 'we're not the Liberals,'" he said. "The NDP don't seem to take any chances and they don't seem to understand they are losing."
James has to give up on being nice and start attacking, he said. "You're not going to win this election by being nice," he said. "She can be tough if she wants to be. She has to decide to be tough and do it for the next year."
He added, "You've got to be hungry. I don't see the hunger there enough. That's my biggest problem really."
'Campbell doesn't care'
James said the NDP are in it to win and she will be spending the year hammering Campbell and articulating the party's vision. She did allow that it can be hard for an opposition to get its message out.
"If you look back in the history of oppositions, I think it's always the challenge of oppositions," James said. "Opposition parties always struggle to get their message out in a way government doesn't have to because they've got the ability to put out their message, they've got the ability to put out advertising around their message."
She hesitates to blame the media. "I hear every politician complain about getting attention from the press, whether they're getting it or not, whether they're in government or opposition. I always think that's a red herring."
Whether it's through mainstream media, alternative outlets or directly, it's up to her and her team to do that, she said.
So, just what is that message? "Gordon Campbell doesn't care about you and your family. He's out of touch. Carole James does."
"We're going to be out talking about how to make life better for families. Gordon Campbell has made life more difficult for families. That's very clear. And he doesn't care and he's out of touch"
Running to win
The campaign will include both attacking Campbell's positions and articulating her own, she said. "You have to do both."
When she became leader, James said she wanted to make the legislature a more civil place and to be nicer. While some in the caucus argue that's not a winning strategy, James remains committed. "We're an opposition and we'll continue to be an opposition," she said. "I continue to believe you can be tough on the issues and not get personal. I continue to believe that's important."
She's feeling physically well, she said, having survived uterine cancer in 2006 and is down to a yearly check up to make sure it hasn't returned. For the last eight months she's been mostly meeting her goal of running for 30 minutes on a treadmill every second day. "[I'm] getting in fighting form for the campaign," she said.
And with that unofficial campaign getting underway, she said, she's running to win, just as she did last time. "I ran to win then and I'm running to win now. I'm looking forward to being really competitive, very competitive in this next election."
Related Tyee stories: