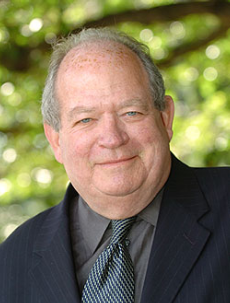 Social housing advocates say the city fudged numbers in a recent housing survey to hide a shortfall directly related to Vancouver's increasing homeless problem.
Kim Kerr, director of the Downtown Eastside Residents Association, says the COPE council takes credit for protecting low income housing stock with its SRA bylaw, but doesn't enforce it.
"The city is intentionally giving out the wrong numbers, we have lost a lot of housing down here," Kerr said. "Dunsmuir (low-income housing building converted for international student housing) was covered by the SRA bylaw, and yet the city says it was not a conversion. They said it was not a change from customary usage."
"COPE has always been about helping the underdogs," Kerr said. "But we've lost a lot of rooms since COPE came into power."
Defining low-income housing
David Eby of Pivot Legal Society, a non-profit organization representing Vancouver's homeless, says the City of Vancouver 2005 Housing Survey is inaccurate, because it failed to consider losses due to conversion and rent increases.
"After the release of the survey, we confirmed that instead of a 99-room gain in rooms for low-income singles, there has been a 514-room shortfall," Eby said.
According to Eby, the city's numbers are flawed because they only define low-income housing based on zoning, ignoring who lives in units and actual rent prices.
Eby says 167 units for low income singles were converted for students at Dunsmuir International Student Village, yet still counted as low-income housing in the survey; and housing lost to rent increases is even higher.
"We asked what is affordable, and defined it as $380 a month or lower, based on (welfare payments of) $325 a month for housing and $185 living allowance," Eby said. "We asked between 2003 and 2005, how many of those have we lost: 514 was the answer."
Loopholes
Eby sees a direct link between Pivot's housing shortfall data and numbers in the 2005 Greater Vancouver Homeless Count survey, which showed homelessness has more than doubled in Vancouver since 2002, with 663 more homeless people.
However, Vision Vancouver mayoral candidate Jim Green says, although he doesn't recognize Eby's method of calculating housing losses, he has some valid points.
"There have been some loopholes with international students and we are looking at ways to close that," said Green, who focused on low-income housing issues as a COPE councilor. "He (Eby) has a point, we don't have a rent cap (for low income housing). We (the city) can't do it and we need to go to the province about that. He should talk to the province about rent caps."
But Eby also accuses Green and the COPE council of relying too much on federal money for housing and casts doubt on Green's election campaign target of adding 2400 units of low-income housing in the next three years.
"Where is the money going to come from?" Eby said. "It doesn't appear to be realistic. They are relying on imaginary federal money that is yet to flow and is not likely to flow."
Beyond Woodward's
Eby suggests rather than focusing on large-scale social housing development projects like Woodward's, the way to add housing quickly is to impose anti-vacancy bylaws to spur landlords sitting on empty buildings.
But Green said he has already asked city staff about the possibility of linking property tax to vacancy rates and asserts chances are high Vancouver will receive a disproportionately large chunk of a possible $1.6 billion federal transfer to B.C. over the next two years to be applied to housing.
"I think that it is highly feasible," Green said. "I can't speak on behalf of them, but they (federal government) are saying in negotiations it's a done deal."
Green adds the current council did everything possible to raise funds from sources other than the federal government and says critics of COPE's housing record should consider the alternative.
"If Sam Sullivan gets in, the SRA bylaw will be gone," Green said.
Fed funding said to be key
Sullivan said there are already tax relaxations in place to discourage vacancy, so he doesn't support anti-vacancy tax fines and thinks the COPE council's SRA bylaw is unnecessary and ineffective.
"The SRA is a hindrance to development of buildings which should be rebuilt," Sullivan said. "The places these people are protecting are 6 by 6 foot rooms, they are fire hazards which will go down in an earthquake."
Kerr claimed securing federal funding for housing is the key to solving Vancouver's homelessness, regardless of which party controls city council.
"Lots of social housing got built when the NPA was in power, not because they wanted it, because we had federal housing programs."
Sam Cooper is reporting on municipal election and other issues for The Tyee.